Dumpster Rental in San Marcos, Texas
Get Trash RollOff Rental & Save Tons Of Money
Click To Call 1-888-792-7833Click For Email Quote
We Are Second To No One When It Comes To Dumpster Service In San Marcos:
When you get as many repeat customers as we do, then you know that your customer service team is humming. We pride ourselves on providing excellent service combined with treating our clients with respect and with integrity.
Dumpster renting with us is process that you will enjoy. We are a friendly user company.
We have developed over the years many industry contacts that enable us to provide on time delivery
Easy to use rolloff weight calculator to help insure accuracy with our quotes so you will save money
You can either call us or get a speedy quote online. Which ever you choose you will get the lowest prices
Reliability and dependability are two words that mean the world to us
Dumpster Rental Pricing in San Marcos is Based on Many Different Factors
To Receive The Lowest Pricing, Call For A Customized Quote Now 1-888-792-7833
Save With Us Between $10 And $75 On Your Dumpster Rental Cost:
When on-time delivery, followed by prompt pickup and affordable pricing are important, Easy Dumpster Rentals is the brand to trust. We offer 24 hour service or same day delivery in San Marcos.
We have containers in 4 sizes to help you manage any size project
No hidden fees just a simple flat rate pricing model to make your life easier
We have residential  dumpster rental to help you remodel your kitchen or bathroom
Over 100,000 dumpster rentals and are growing by leaps and bounds
Residents of San Marcos call us now and save big time on your next rolloff rental
Earn Up To $50 | Share / Like Below
10 Yard Dumpster (2 TONS) 4,000LBS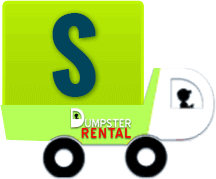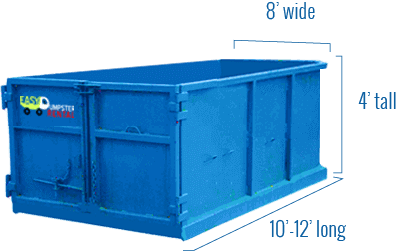 Easy Dumpster Rental
20 Yard Dumpster (3 TONS) 6,000LBS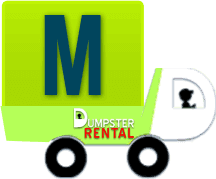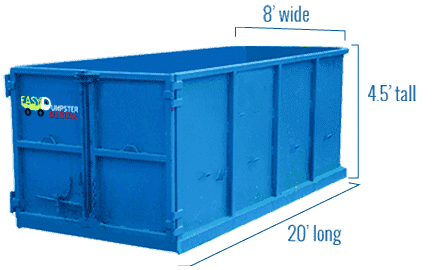 Easy Dumpster Rental
30 Yard Dumpster (4 TONS) 8,000LBS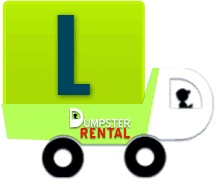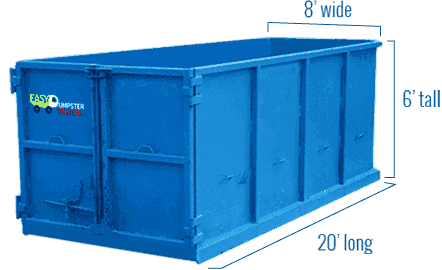 Easy Dumpster Rental
40 Yard Dumpster (5 TONS) 10,000LBS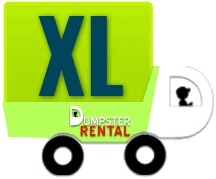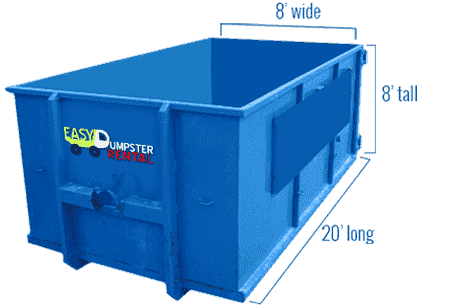 Easy Dumpster Rental
Landfill Location in San Marcos, TX
San Marcos, TX is a city in the United States in the state of Texas with the Greater Austin metropolitan area. Residents have access to TDS Landfill and are allowed to dispose of a maximum of 5 cubic yards of yard waste per month. Only yard waste is accepted. Residents must travel with a utility bill or valid driver's license.
3606-C FM 1327
Creedmoor, Texas 78610
Phone: (512) 329-4912
Hours of operation
Monday-Saturday: 8:00am-5:00pm
Closed Sunday
Recycling
Residents can place recyclables in one cart without sorting them. Recyclables should be loose in the cart and should not be placed in a plastic bag. Easy resident can request a TDS recycle cart for a $5.65 per month fee by calling 512.393.8407
Accepted items include:
Newspaper
Junk mail
Magazines
Tin cans
Unbroken Glass
Materials not accepted:
Disposal plastic bags
Containers with food
Metal clothes hangers
Styrofoam
Pizza boxes
Hazardous Waste
Household hazardous waste collection events are held twice weekly, Tuesdays and Fridays for residents to dispose of HHW. The events are held between 12:00 pm and 3:30 pm at the City Hall traffic yard at 630 E. Hopkins just across from the huge HEB.
Accepted Items Include:
Cell phones
Drain cleaners
De-greasers
Weed killers
Fluorescent lights
Batteries
Residents can access a full list of items accepted at the facility by downloading the full brochure.
Yard Waste
In addition to taking yard waste to TDS Landfill, residents can also attend monthly bush drop-off events held on the second Saturday from 8 a.m. to 1 p.m. The event is held at 750 River Road for San Marcos residential garbage and recycling service customers.
Bulk Waste
Bulk items can be placed at the curb for pickup by the city waste collection team. Call 512.393.8407 for information on bulk waste pickup.
What Should I Do: Rent A Dumpster or Buy A Dumpster Bag?
San Marcos is located between San Antonio and Austin. Lying on the banks of the San Marcos River the city has a population of 60,000 residents and is home to Texas State University. President L.B. Johnson was a graduate of Texas State and the Jazz musician Eddie Durham was born in San Marcos. Business Week Magazine said the city was one of the best places in America to raise your kids. And if you planning to have  kids you want to make it as easy as possible so move to San Marcos. Trust me.
The Cons of Renting a Dumpster Bag
If you are considering buying a dumpster bag you need to consider a few things. They have limitations on the size of the bags available and that is, they offer only one size. The bags are 3 cubic yards or hold 600 gallons of debris. Only 1/3 of the bag can be used for heavier materials. So if you are planning to haul away say a concrete driveway, you are going to need more than one bag and multiply pick ups. Typically, a dumpster bag costs around $30 or more and a pick up, depending where you live will run you anywhere from $150 to $200. So, if you are considering a roofing job, again you are going to need a lot of dumpster bags. The limitations of the size of the bag and the amount of heavier materials make using a dumpster bag for disposing of trash not as practical as the ads make it seem to be.
The Pros Of Using A Dumpster Bag
A dumpster bag is ideal only if you are doing a small haul and you are going to be loading it with leaves or dirt. It is simply not very useful for anything else. And you have to watch out so that you don't tear the bag.
The Pros of Using A Dumpster
A dumpster rental from Easy Dumpster Rental comes in 4 sizes. 10, 20, 30, and 40 cubic yards. We can handle with ease, any size job. From hauling away shrubs to a huge demolition jobs. We rent rolloff -bins to both the homeowner and the construction industry. So we have no limitations like a dumpster bag does. And smallest bin, the 10-cubic yard, can hold 3 times the amount of trash than the dumpster bag. And with a rolloff-canister there are no restrictions on what you can put in the dumpster. Except for hazardous waste. That is a no-no and the EPA highly regulates the transportation of hazardous materials. But with that said, it doesn't matter if you want us to haul away grass or concrete, our bins are tough enough to hold anything. We are like Superman, strong as steel. And when it comes to prices you are going to pay just about the same fees and we bring the dumpster to you and pick it up when it is ready to be taken to the landfill or recycling center.  It just isn't a practical solution to buy a dumpster bag with all its limitations. It's a smarter decision to use Easy Dumpster Rental and we also have the lowest prices in the industry.
The Cons of Using A Dumpster
The only drawback that we can see is if you are only going to be doing a very, very, very small job and a dumpster-bin is just overkill. So call us now and reserve your rolloff-canister. We have same day service in San Marcos and surrounding areas for your convenience.
It's that easy!
Call Our Team Now
1-888-792-7833