Dumpster Rental in Tyler, Texas
Great Best Rates On A RollOff-Can Now!
Click To Call 1-888-792-7833Click For Email Quote
How We Can Offer Value On Dumpster Rental In Tyler:
Don't run the risk of using an inexperienced dumpster rental company. We have been in business for over 15 years providing quality service and value to thousands of customers throughout America.
Our work ethos separates us from the pack. Honesty and integrity is our companies motto
Request an online pick up to make life easier for you and/or your company
We offer an assortment of rolloff sizes to deal with any project in or around the home
Construction containers available to help you with those larger jobs
Always on time delivery and pick up services. We guarantee it
Dumpster Rental Pricing in Tyler is Based on Many Different Factors
To Receive The Lowest Pricing, Call For A Customized Quote Now 1-888-792-7833
Save With Us Between $10 And $100 On Your Dumpster-Bin Rental Cost:
We promise you the lowest prices in the dumpster industry. Being in business as long as we have has enabled us to develop industry contacts that insure lower pricing. And saving money is the name of the game.
Flat rate prices that will not break the bank and will keep you coming back
Get a quote so fast that it will make you head spin. Online quotes available also
Easy to use rolloff weight calculator that insures that you will receive the right size bin for the job
No gimmicks, no hidden fees. What we give you as a price is what you will pay
Begin to experience the lowest prices in Tyler by a country mile
Earn Up To $50 | Share / Like Below
10 Yard Dumpster (2 TONS) 4,000LBS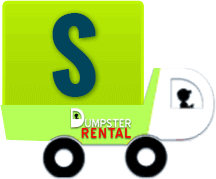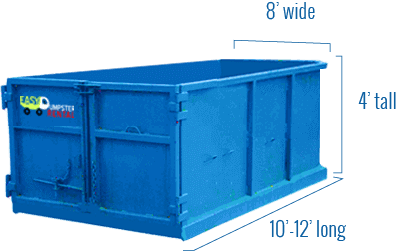 Easy Dumpster Rental
20 Yard Dumpster (3 TONS) 6,000LBS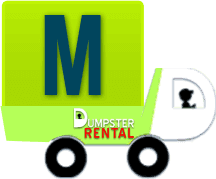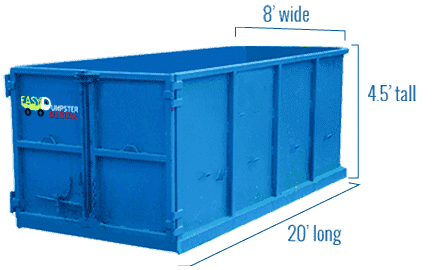 Easy Dumpster Rental
30 Yard Dumpster (4 TONS) 8,000LBS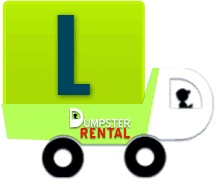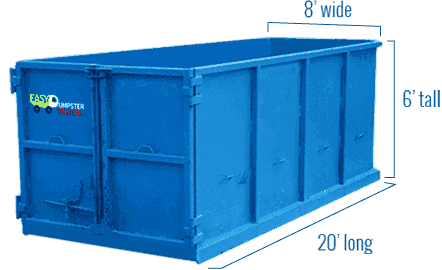 Easy Dumpster Rental
40 Yard Dumpster (5 TONS) 10,000LBS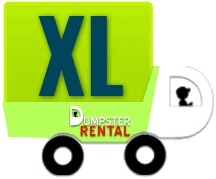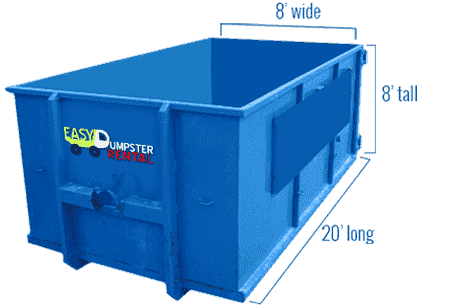 Easy Dumpster Rental
Landfill Location Tyler, TX
Tyler is a city in the state of Texas and the county seat of Smith County. Residents can dispose of garbage at Greenwood Farms Landfill which is operated by the city.
Greenwood Farms Landfill
12920 FM2767
Tyler, TX 75708
(903) 566-5007
Hours:
Monday – Friday: 6:30 a.m. to 4:30 p.m.
Saturday: 6:30 a.m. to 1 p.m.
Sunday: Closed
View the list of Landfill Rules for Residents.
Recycling
The city provide residents with curbside pickup recycling service. Interested residents can sign up for the services by emailing the Solid Waste department on their website. Residents can also drop off recyclables for free the City of Tyler Solid Waste Department.
Recyclables include:
Broken down cardboard
Crushed aluminium cans,
Magazines
Crushed plastics #1 & #2
Bottles
Tin cans
Newspapers
Materials that cannot be recycled:
Disposal plastic bags
Containers with food
Metal clothes hangers
Styrofoam
Pizza boxes
Hazardous Waste
The City of Tyler's Landfill will accept small amounts of HHW from residents in the city. HHW 32 ounces or less can be disposed of as regular household items. Residents are asked to purchased less hazardous items to reduce the amount of hazardous waste entering the landfill. Contact the Texas Commission on Environmental Quality at 903-535-5100 for information on disposing of hazardous waste.
Yard Waste
Yard waste is collected at the same time as household garbage. Yard waste such as leaves and grass clippings sound be bagged and placed by the curb.
Bulk Waste
The city provides semi-annual curbside collection for bulk waste items. Items should be place outside as early as 7 am for collection. Please click here for the bulk waste details.
Why It Is Important To Recycle
Tyler has a population of 170,000 and the city is named after President John Tyler. Tyler is the "Rose Capital of the World" do to the large amount of roses processed in the area. Tyler has 2 colleges, University of Texas at Tyler and The University of Texas Health Science Center. The largest employer is the Trinity Mother Frances Health System with 3,700 employees.  And as it turns out, recycling is important to your health. Recycling cuts down on the amount of waste being sent to landfills where a lot of materials are being incinerated causing air pollution. Which in turns taints the air we breath causing or prolonging breathing problems such as asthma and emphysema. With precious little room for landfills in America, recycling most become something that all families need to contemplate and develop a plan of action.
Most cities offer curbside recycling and even single-stream recycling that makes it very easy for homeowners to recycle. Which is all well and good. But we still are not doing enough. Companies most make packaging materials easier to reuse. It is imperative that paper products or office paper be reused.  Our rain forests and trees here in America are being decimated at an alarming rate because we are not recycling enough of our paper products. Another huge problem facing landfills is the fact that cell phone batteries by the millions are being sent to our landfills. These batteries are considered hazardous waste. They begin to leak and can seep into our drinking waters. Thus, minimizing the amount of clean water we have not only to drink but it also affects are lakes and streams and the life that is found in these bodies of water. All cell phone carries will let you return your battery free of charge where it will be properly disposed of.
Plastics pose a huge problem for our environment. Just check out your local beach or river and see all the plastic bottles laying around. There is actually a huge plastic garbage patch the size of Texas in the Pacific Ocean as well as garbage patch in the Atlantic Ocean. These plastics are harmful to marine animals, fish, and with prevailing winds can end up back on our beaches. There are harmful petrol chemicals in plastics and as they breakdown they enter the water. So try to cut down on plastic bottles and such, and use alternatives like glass bottles. They are 100% recyclable. Here are a few facts for your edification:
More than 70% of trash that you but in bins can be recycled
Aluminum cans can be completely recycled
Recycling cuts down on the amount of raw materials we use to make new products
Recycling helps to create jobs and pumps millions of dollars back into our economy
So do your best to be aware of these issues and make a conscious effort to incorporate a recycling plan for your household. Our eco-systems depend on you. Easy Dumpster Rental can help you with your recycling needs. We have bins that are perfect for your recycling needs. And we will be happy to take your unused stuff to recycling centers for you. You can count on us to have the lowest prices and the most dependable service in Tyler. Give us a call and start recycling.
It's that easy!
Call Our Team Now
1-888-792-7833