Dumpster Rental in Newport News, VA
The Cheapest Trash Bin Cost Ever
Click To Call 1-888-792-7833Click For Email Quote
Our Dumpster Rental Service is By Far The Best In Newport News:
Providing great customer service is what makes us tick. We surpass all of our competitors and it's like taking candy from a baby. And believe us they are crying in their milk because they are not on equal footing with our service.
Our dumpster rental service will never disappoint you or your team. We aim to be the best in all that we do
Get a rolloff quote faster than a hawk swooping in some prey. And that is pretty darn fast
Many dumpster-bins to choose from. 10, 20, 30, and 40 cubic yards for any job that you can dream of doing
We take enormous pride in our ability to get the job done right the first time
Over 15 years in the canister rental business satisfying customers coast-to-coast
Dumpster Rental Pricing in Newport News is Based on Many Factors
To Receive The Lowest Pricing, Call For A Customized Quote Now 1-888-792-7833
Save With Us Between $10 And $140 On Your Container Rental Cost:
Trust is very important to us. And it's built upon many years of service and thousands of happy customers who rely on us every year to meet and exceed their expectations. We have demonstrated over many years that we can be trusted.
Sensationally low prices that can't be beat or matched by the many dumpster companies in America
Flat rate pricing model that helps you save money and so you will know exactly what you are paying for
We are professionally manged company with highly trained sales staff who have years of experience
Request a pick up online and we guarantee that we will be there when you need us to haul away your trash
Give our company a chance and you will not be disappointed in the results that we will provide
Earn Up To $50 | Share / Like Below
10 Yard Dumpster (2 TONS) 4,000LBS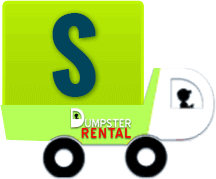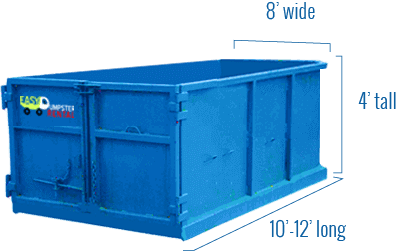 Easy Dumpster Rental
20 Yard Dumpster (3 TONS) 6,000LBS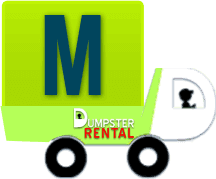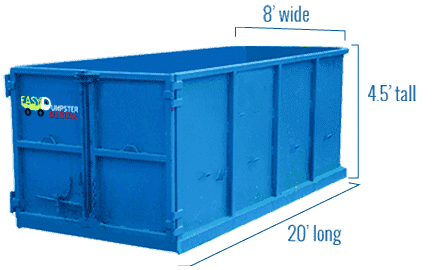 Easy Dumpster Rental
30 Yard Dumpster (4 TONS) 8,000LBS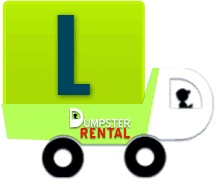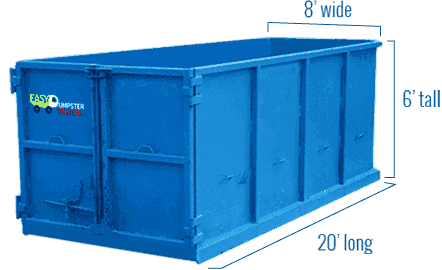 Easy Dumpster Rental
40 Yard Dumpster (5 TONS) 10,000LBS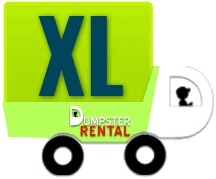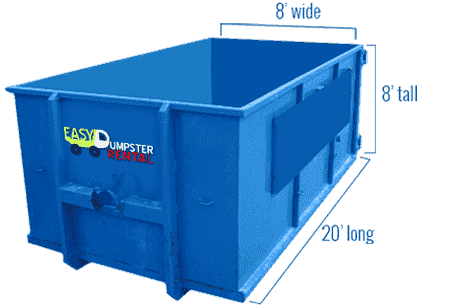 Easy Dumpster Rental
Waste Drop-off in Newport News, VA
Newport News is a city in the state of Virginia in the United States. The Recovery Operation Center provides disposal services for individuals in the city. Drop-off services is only available for residents who pay the Solid Waste User Fee.
Recovery Operation Center
550 Atkinson Way,
Newport News, VA 23608
(757) 886-7947
Hours of Operation
Monday to Saturday 8:00 am to 4:00 pm
Visit the website for information on items that can be disposed of at the site.
Recycling in Newport News, VA
Recyclables should be rinsed and placed in carts which should be place by the curb by 7 AM on day of collection. Residents can access the Collection Schedule  on the website. Residents are asked to contact 757-933-2311 if their cart was not emptied on collection day. Visit the website recycling page to find out about items that can be recycled.
Items can also be taken to the following locations:
Main Street Library parking lot
110 Main St.
Newport News, VA
Hours: 24 hours
Briarfield Fire Station #7
5844 Marshall Ave.
Newport News, VA
Hours: 24 hours
Oyster Point Fire Station #6
685 Oyster Point Road
Newport News, VA
Hours: 24 hours
Fire Station #4
13561 Jefferson Ave
Newport News, VA
Hours: 24 hours
Hazardous Waste Disposal Newport News, VA
The City of Newport News allow residents to take HHW to the Recovery Operations Center at 550 Atkinson Way. HHW are only accepted on Fridays and Saturdays weekly from 8 AM to 4 PM with the exception of holidays.
A list of acceptable and unacceptable items is given below:
Latex paints
Stains
Wood sealers,
Gasoline and other fuels
Auto batteries, car waxes,
Photo finishing supplies
Chemistry sets
Charcoal fluid
Household batteries
Fluorescent bulbs
Unacceptable Materials:
Asbestos
Business or medical wastes
Explosives
compressed gas cylinders
Smoke alarms
Radioactive products
Learn how to dispose of unwanted TVs and computer monitors.
Yard Waste
Leaves, tree limbs and other yard waste should be placed by the curb for collection. Grass and leaves should be placed in clear bags and limbs should be placed in bundles. Visit the website for more information on collection.
Bulk Waste
Collection of bulk waste if provided by the city. Each resident is allowed to dispose of a maximum of 6 cubic yards on each collection day. Contact 757-933-2311 to arrange collection of bulk waste.
Eight Apps For Tackling Food Waste
Newport News is on the northern shore of the James River. The city was once part of Warwick County and is one of the oldest shires in Virginia and was founded by the House of Burgesses in 1634. The city has a current population of around 185,000 people. Newport News has 32 parks and many cultural events and museums including, The Peninsula Fine Arts Center.
As many Americans may not be aware of the fact that tons of food each year is thrown out and heads to a landfill. A lot of this food that is not used, and is not only not only restaurants that through out tons of food every year but households are guilty as well. Most of this food is still edible and can help those who are in dire need of a meal. So, we are going to provide to you 8 useful apps to help put the food you may toss out to better use and help feed the hungry.
Feedie: Is an app developed by the Lunchbox Fund, a non-profit that helps provide a daily meal for orphaned children. This app is designed to fight hunger among children and food waste.
Food Cowboy: This app matches food companies with charities to help keep food going to waste.
USDA FoodKeeper: This handy app gives consumers some guidelines on the shelf life of food and beverages. This will help eliminate throwing food out before its has spoiled an can still be used.
Too Good To Go: Helps make surplus food available for collection before a restaurant closes for each meal service.
LeftOverSwap: Allows families to share their left over food with the community, instead of just tossing it in the bin.
PareUp: This app helps consumers find food at stores that is close to expiring but still has some shelf life before it is thrown out by the store.
Waste No Food: This non-profit collects donated goods from farmers, the food service industry, and shares them with pantries and charities.
Zero Percent: Helps commercial restaurants reduce their food waste and any surplus, and then donates the unused food to food banks.
All of the above apps have links. Just click on the the name of the app and it will take you to their home pages where you can get some more detailed information. These apps are a great idea especially if you are in a financial position to help the needy. Millions of children go to bed each night here in America without a meal. Sort of shocking considering how wealthy our country is. The USDA states that somewhere between 30-50 percent of all food is discarded. And roughly 1 of every 6 Americans have difficulty finding a meal.
Though Easy Dumpster Rental doesn't have an app for food waste we do care about the amount of food that is needlessly tossed everyday. By trying to do what you can to eliminate food waste this not only will help insure every person has enough to eat, but it will help lessen the demands on our landfills. With that said, if you do need trash or other waste taken to a landfill, we can help you take care of that problem. We offer a variety of dumpster-rolloff sizes and work with both the residential markets and the construction industry. It's easy to get a quote. Just give our office a call and we will be happy to serve you. We have the lowest prices in the industry and the absolutely best delivery and pick up service in the industry. Give us a call and see how easy it is to order a dumpster-canister from Easy Dumpster Rental.
It's that easy!
Call Our Team Now
1-888-792-7833