Dumpster Rental in Carmel, Indiana
You Will Save Huge On A Rolloff- Rental
Click To Call 1-888-792-7833Click For Email Quote
Our Dumpster Services in Carmel Are Superb:
Everyday for over the last 15 years we have continually proven that we are the leading dumpster rental company. We accomplish this by being consistent and reliable. We treat all of our clients with respect and dignity.
Don't settle for less when you can have much a better price and exceptional service
We offer a wide variety of rolloff-bins to choose from
Our easy to use weight dumpster-calculator insures you are getting a great price and the correct bin size
No hassle service and no empty promises. We pride ourselves on staying true to our core values
Same day service available in Carmel and surrounding cities
Dumpster Rental Pricing in Carmel is Based on Many Different Factors
To Receive The Lowest Pricing, Call For A Customized Quote Now 1-888-792-7833
Save With Us Between $10 And $90 On Your Canister Rental Cost:
Renting from Easy Dumpster Rental is as easy as eating a piece of carmel candy. We are a hard act to follow and many companies have failed to match our prices and services. You will find our sales team as sweet as candy.
Don't settle for mediocre service when you can have a far superior experience with us
Happy customers who continue to rent from us for years and you too will be a repeat client
Flat rate pricing model with no hidden fees. We will never disappoint you
We have FAQ page that can answer many of your questions
Other rental companies are in awe of our company and wish they could be more like us
Earn Up To $50 | Share / Like Below
10 Yard Dumpster (2 TONS) 4,000LBS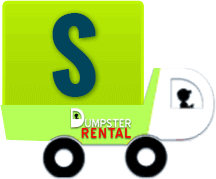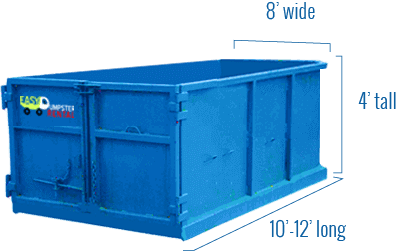 Easy Dumpster Rental
20 Yard Dumpster (3 TONS) 6,000LBS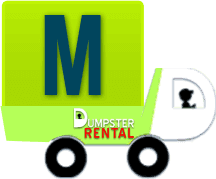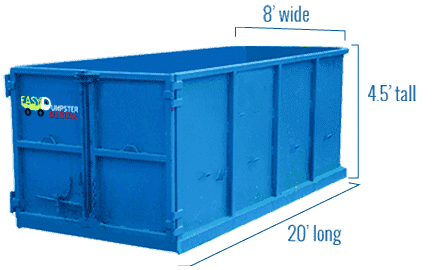 Easy Dumpster Rental
30 Yard Dumpster (4 TONS) 8,000LBS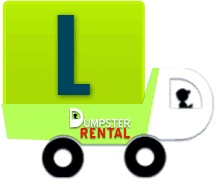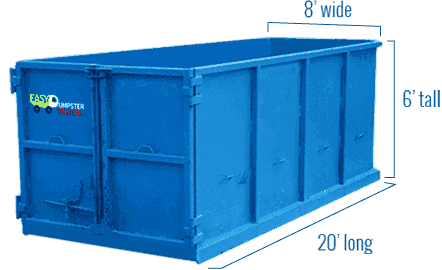 Easy Dumpster Rental
40 Yard Dumpster (5 TONS) 10,000LBS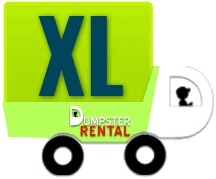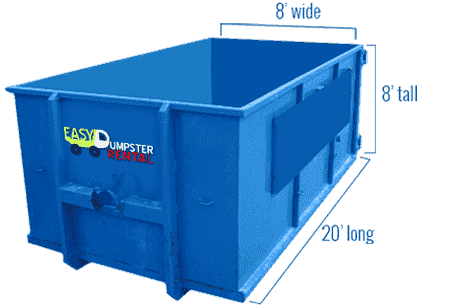 Easy Dumpster Rental
Landfill Location Carmel, IN
Carmel is a suburban city located in Hamilton County in the state of Indiana. The county's landfill can be found at the following address:
Noblesville Landfill Inc
1801 S 8th St
Noblesville, IN 46060
(317) 770-8155
Opening Hours:
Monday to Friday: 8am to 4:30 pm
Saturday: 8am to 12 pm
Sunday:  Closed
Here is a partial list of items permitted to enter the site:
Regular household
Demolition debris
Food waste
Brick
Items that cannot enter the site:
Medical waste
Explosives
Ammunition
 Recycling
Under the Trash and Recycling Program, recyclables are collected biweekly from residents' homes in Carmel on the same day regular trash is collected. Each home is provided with a 96-gallon cart free of charge to place items in. Click here for current pick-up schedule.
Below is a short list of items that can be placed in bins:
Junk mail
Paperboard
Aluminium foil
clear blue, brown, green
Items that should not be placed in bins include:
Crystal
Window glass
Ceramics
Styrofoam
Hazardous Waste
Residents can dispose of HHW at Carmel Household Hazardous Waste Collection Center. The center only accepts waste from Carmel Utilities residential customers. Waste from commercial and business venues is not accepted. You will need to present a driver's license or utility bill in order to use the site. The site is located at the following address:
901 N. Range Line Road
Carmel, IN 46032
317-571-2624
Click here, to view a map of where you can find the center.
Hours of Operation
Tuesday to Friday: 8 a.m. to 5 p.m.
Saturday: 9 a.m. to Noon
Sunday & Monday: Closed
Items that can be brought to the center include:
Paint Thinner
Brake Fluid
Brake Fluid
Kerosene
Muriatic Acid
Some items not accepted at the center are:
Radioactive Waste
Explosives
Brake Fluid
Ammunition
Medical Waste
Yard Waste
Yard waste is collected during the months of April, May, October and November. During these months each resident is allowed 20 additional bundles or bags or yard waste weekly. In addition, each house is to dispose of twigs/limbs, of up to 4 feet, tied in bundles.
Bulk Waste
Special pickup is made for bulk waste such as furniture and bicycles for a price of $10.00 per item being disposed of. Residents are asked to contact Republic Services 48 hours prior in advance if in need of bulk waste disposal. Contact Republic Services to schedule pickup.
Opening Hours
Monday to Friday:  7 a.m. – 5 p.m
The Benefits Of Recycling
Carmel was first laid out in 1837 and the original settlers were Quakers. The city is just North of Indianapolis. An interesting fact about Carmel is that is the unofficial capital of roundabouts in the U.S. The city demolished 78 sets of traffic signals and replaced them with 94 roundabouts. Well here at Easy Dumpster Rental we won't be giving you the roundabout, we talk straight and deliver everything you heart desires. And that includes taking your waste to a landfill or our topic today, recycling benefits and tips. There are many economic benefits of recycling. According to The National  Recycling Coalition, programs/and or centers that are running on all 6 cylinders, so to speak, cost less to operate than landfills or waste collection. One major city, New York, felt that recycling was huge waste of monetary resources costing the city $40 million a year. But after some research in how to improve their recycling efforts they turned that loss into a $20 million savings. Recycling creates over a million jobs a year and adds $40 billion in yearly payrolls. In 10 years, recycling diverted 70 million tons of materials from landfills, up from 40 million tons. Did you know that every ton of paper recycled saves 20 trees? This may not seem like a lot but there is a massive deforestation problem in this world and we are going to have big problems if are trees continue to disappear. It takes less energy to recycle certain materials than do make it from its raw form.
Some Useful Recycling Tips to Get You Started
Most cities today make it very simple to recycle. The city will provide special recycling bins for your convenience. Just go to your local city hall website and they will usually have a list of what you can and cannot recycle. And many cities offer Single Stream Recycling to make it a lot simpler for you to recycle. And if you live out in the country and the county doesn't provide recycling bins, Easy Dumpster Rental has a 10-yard bin that is perfect for your recycling needs. And we will transport your recycling materials to a recycling center for you. Thereby saving you a lot of time and money verse using a pick up truck. Materials you can recycle include; aluminum cans, steel cans, newspapers, most plastics, and glass to name just a few items. For a more comprehensive list go to this site.  Composting is another form of recycling that is easy and will help improve the vegetable garden. Almost all your yard waste can be used for compost. Leaves, twigs, and flowers. Much of your food waste such as egg shells, coffee grounds tea leaves and bags. Dead insects and vacuum bag contents can be used for composting. All of these materials will be less waste that would otherwise go to our already overcrowded landfills. It doesn't take much effort to recycle and by doing so, will go along way to keeping our fragile environment in better shape. By initiating a Google search, you will find all the information you need to discover the wonderful benefits of recycling.
It's that easy!
Call Our Team Now
1-888-792-7833