Dumpster Rental in Boston, MA
Get Phenomenal Roll-Off Service & Price
Click To Call 1-888-792-7833Click For Email Quote
How We Give The Greatest Container Service In Boston:
We strive day in and day out to provide the best customer service we can. We only hire the best talent and most experienced sales agents in the industry. This is why you can call us with confidence.
We have rented over 100,000 dumpster units
Over 15 years experience in the sanitation business
Quick bin quotes in minutes not in hours
A variety of sizes to choose from in 10, 20, 30, and 40 cubic yards
We rent front load cans to the construction industry
Dumpster Rental Pricing in Boston is Based on Many Different Factors
To Receive The Lowest Pricing, Call For A Customized Quote Now 1-888-792-7833
Save With Us Between $10 And $90 On Your Dumpster Rental Cost:
Our work ethic is guided by integrity and offering you the lowest prices in the Boston area. Our competition weeps at our ability to offer such cost savings on every rolloff bin we lease.
Prices so low you will be grinning from cheek to cheek
No hidden fees ever. We run a very transparent pricing model
An easy to use dumpster-can calculator that guarantees super low pricing
Simple ordering process that takes just a few minutes to complete
We will match or beat all of our competitor's prices
Earn Up To $50 | Share / Like Below
Click To Call 1-888-792-7833
Click For Email Quote
10 Yard Dumpster (2 TONS) 4,000LBS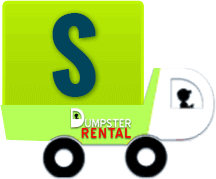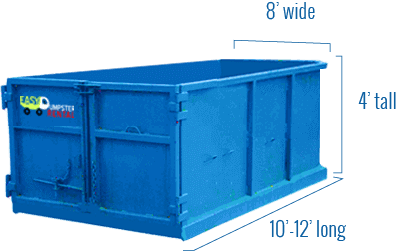 Easy Dumpster Rental
20 Yard Dumpster (3 TONS) 6,000LBS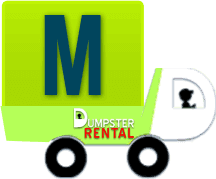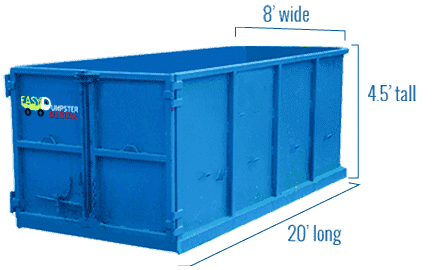 Easy Dumpster Rental
30 Yard Dumpster (4 TONS) 8,000LBS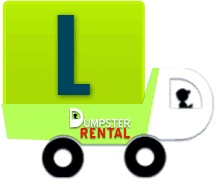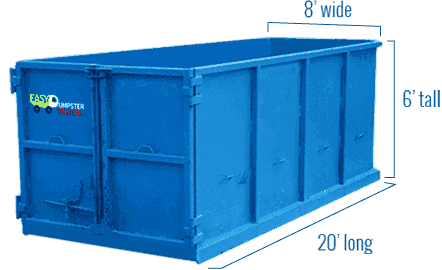 Easy Dumpster Rental
40 Yard Dumpster (5 TONS) 10,000LBS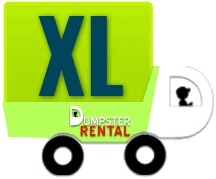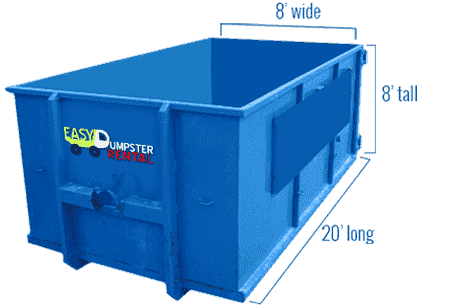 Easy Dumpster Rental
Landfill Location Boston, MA
Boston is the seat of Suffolk County and also the capital of the state of Massachusetts. Residents of Massachusetts are provided with reliable curbside trash collection services, courtesy of the Massachusetts Public Works Department.
Trash collection varies by the days that it occurs on depending on where you are located in the city. Residents who wish to find out their exact trash collection schedule, as well as more information related to trash collection, are asked to make use of the convenient Boston Trash Day App.
Residents of Boston who require more information about trash collection and all other solid waste management service in the city are asked to contact the Boston Public Works Department for more information.
Boston Public Works Department
1 City Hall Square
Room 714
Boston, MA 02201-2024
(617) 635-4900
Hours:
Monday to Friday, 9:00 AM to 5:00 PM
If residents have trash that they want to dispose of by alternative means (rather than have it collected curbside) then they can make use of the numerous landfills and other garbage drop off locations in the state. A concise list of these landfills and other garbage drop off locations can be found here.
Recycling In Boston
The Boston Department of Public Works also provides residents of Boston with regularly scheduled curbside recycling collections services. Residents can make use of the Boston Trash Day App to find out more information about their recycling collection schedule and other related services.
Items that are collected in the Boston curbside recycling program include:
Glass bottles and jars (lids and labels are OK)
Paperback books
Flattened cardboard boxes (no larger than 3 feet by 3 feet)
Tin and aluminum cans, foil, and pie plates (lids and labels are OK)
Newspapers (with inserts)
Cardboard and spiral cans (like potato chip, coffee, and nut cans)
Rigid plastics (such as laundry baskets, buckets, and toys)
Empty pizza boxes
Flattened food boxes
Junk mail (remove free samples)
All plastic containers (Caps and lids included; no motor oil or chemical containers)
Magazines and Catalogues
Telephone books
Milk and juice cartons
Juice and soy milk boxes
White and colored paper and brown bags
The state of Massachusetts also has a number of incorporated landfills, transfer stations and compost sites where residents of Boston (and other town and cities) can dispose of their recyclables.
Household Hazardous Waste
The Boston Department of Public Works organizes four drop off days each year for household hazardous waste.
The specific drop off days, as well as additional state guidelines for household hazardous waste, can be found here.
Yard Waste
Yard waste collection occurs in Boston from the month of April to the month of December. The complete yard waste collection schedule can be found here.
Interesting Facts About Boston
Boston is the largest city in Massachusetts. Founded in 1630 the city also serves as the capital of the Commonwealth. The city is home to a large number of universities including MIT and Harvard. Boston has been called the intellectual capital of the world because of the first-rate colleges that serve the area. The city has the 12th largest economy in the world. Boston is a mecca for healthcare and culture.
Because of these institutions, Boston is referred to the "Athens of America." The city also is represented in every professional sport. It has many historical sites to visit and is a very friendly walking city. The list of famous people from Boston is quite impressive. Two of the cities well know figures are comedian Conan O' Brien, actors Matt Damon and Ben Affleck. And of course, a ton of people with the political last name of Adams.
Why It Is Important To Achieve Zero Waste
Zero waste is a philosophical approach to getting to a point where all waste products are reused and nothing is sent to a landfill. This is a very noble goal and one that can be accomplished. Proctor and Gamble at a couple of their facilities have zero waste and so does Nestle USA which is landfill-free. We can also reach this goal in our own little worlds. There are 5 steps you can implement in your eco-system to reach zero waste in your household.
Reduce: Take a long hard look at your closets and other storage sites in and around your home. I'm sure you would discover many bits of clothing, shoes, and other items that you have no use for anymore. And these goods can be put to great use by the less fortunate. Thrift shops like the Goodwill will be thrilled to give your hand me downs to a needy person. And you are going to feel great by doing this act of charity. And the amount of homeless and those sinking below the poverty lines is growing every day. We throw away tons of uneaten food every day. So you could either reduce the amount of food you consume or donate any leftovers to soup kitchens.
Reuse: There are many ways you can reuse or re-purpose items around the house. You can start by taking a cloth bag with you grocery shopping and stop using plastics. Plastics are a huge problem. There are literally huge plastic patches in our oceans harming not only the sea life but the quality of water as well. You can use old newspaper for packing. By using old newspapers you can bring a halt to the deforestation that is destroying our sources of trees. Small jars can be used in the garage to store nuts and bolts. There are a plethora of websites that will give imaginative ideas on how to reuse every type of item around the house.
Refuse: Go to your local post office and demand that you do not want to receive junk mail anymore. Though Newman, the postman from The Seinfeld Show won't be happy, Mother Earth will be. Everybody gets it, never looks at it, and it ends up in the waste can which makes its way to our already overcrowded landfills.
Recycle: Recycling has become quite effortless today. Most cities offer curbside pick up and offer Single Stream Recycling, which simplifies the process by eliminating the sorting at the curb. Most local government websites will instruct you how and what to recycle. Recycling is the easiest way to keep our communities litter-free and looking super. And it has a positive effect on our environment.
Rot: Composting is a wonderful idea for the garden. You can take egg shells, tea bags, dryer lint and place them into a compost bin. These items will break down and become fertilizers for your garden. And they will not be going to the landfill. Plus it will improve the taste of your vegetables. Go organic!
If we would all follow these simple steps, our households can be on their way to becoming a beacon of zero waste. We literally can save our planet by following the above 5 steps. And that is a worthwhile goal.
It's that easy!
Call Our Team Now
1-888-792-7833