Dumpster Rental in Yonkers, NY
Money Spend Wisely With Great Roll-Off Price
Click To Call 1-888-792-7833Click For Email Quote
Why We Provide Awesome Customer Service In Yonkers:
We want our customers and potential clients to know that they will be treated with respect and dignity when they offer us a chance to serve them. We will never take your patronage for granted and do our best to make you happy.
There is no sales team in America better qualified to serve you
We can answers all of your roll-off inquiries concerning the rental process
Same day service available in Yonkers and surrounding areas
We provide residential dumpsters and are keen to help you with recycling needs also
We offer tumult free service that is like skating on a smooth ice
Dumpster Rental Pricing in Yonkers is Based on Many Different Factors
To Receive The Lowest Pricing, Call For A Customized Quote Now 1-888-792-7833
Save With Us Between $10 And $95 On Your Container Rental Cost:
We have the lowest prices in the sanitation industry and there is no reason to go anywhere else for your bin needs. We will beat any competitors prices. We want your business and will climb the Empire State Building to get your business.
No hidden fees and a transparent pricing model, you should know what you are paying for
We take our business seriously and don't play childish games with your dumpster rental prices
We work with the construction industry everyday and they love our low everyday prices
You will love us when you get your bill and there is no extra surcharges like other companies
Easy to use dumpster weight calculator to insure you get accurate pricing
Earn Up To $50 | Share / Like Below
Click To Call 1-888-792-7833
Click For Email Quote
10 Yard Dumpster (2 TONS) 4,000LBS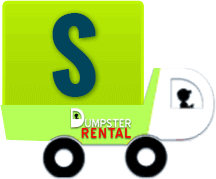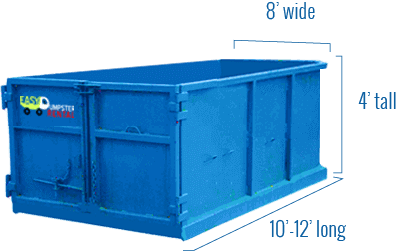 Easy Dumpster Rental
20 Yard Dumpster (3 TONS) 6,000LBS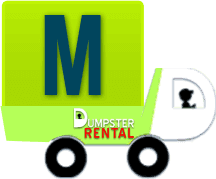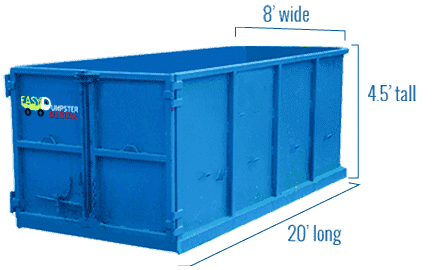 Easy Dumpster Rental
30 Yard Dumpster (4 TONS) 8,000LBS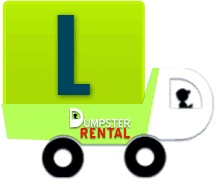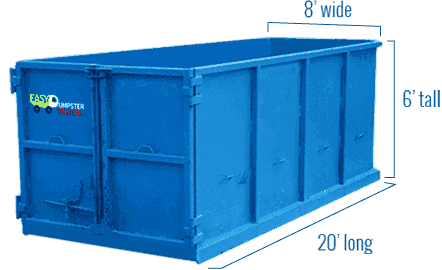 Easy Dumpster Rental
40 Yard Dumpster (5 TONS) 10,000LBS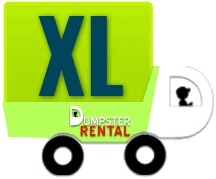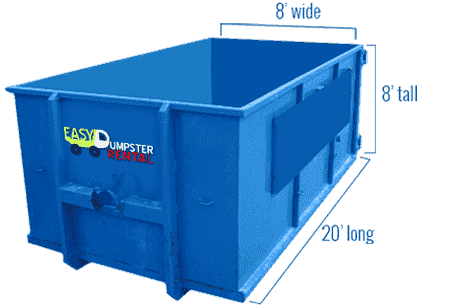 Easy Dumpster Rental
Landfill Location In Yonkers, NY
Yonkers if a city in Westchester County in the state of New York. The city takes pride in providing its residents with the proper means to dispose of household waste through the collection, transportation and disposal of garbage. Yonkers Transfer Station managed by Waste Management will accept waste material generated in the city. Address and hours are listed below:
Yonkers Transfer Station
325 Yonkers Ave.
Yonkers, NY 10701
Contact: (914) 376-3159
Hours and Closures
Monday-Friday: 6:00 am to 8:00 pm
Saturday: 7:00 am to 3:00 pm
Sunday: Closed
Contact (914) 376-3159 for a list of accepted items.
Few Other Facts On Yonkers
Yonkers was founded as a village in 1646 and has a robust population of 200,000 residents. Yonkers is divided into 4 quarters with large Irish-American and Italian-American descendants. Sarah Lawrence College is located in the city and is one of the best Liberal Arts Colleges in America. Some well know people from Yonkers include the late actor Sid Caesar and tennis player James Blake.
Recycling In Yonkers NY
The city will pick up household recyclables, once weekly on collection days. Items should be placed in containers and place by the curbside in accordance to the recycling calendar. Items can also be taken to the Yonkers Recycling Center located at 735 Saw Mill River Road, Monday to Saturday between 8:00 am and 4:00 pm. Click here for recycling center regulations.
Below is a shortlist of recyclables:
Phone books
Boxes
Catalogs
Corrugated cardboard
Paper
Shampoo container
Junk mail
Magazines
High grade paper
Office paper
Glass
Pet food cans
Below is a shortlist of non-recyclables:
Hard cover books
Ceramics
Drinking glasses
Paper in plastic bags
Crystal
Paper with food stain
Light bulbs
Hazardous Waste Disposal
People living in New Rochelle can deliver their household hazardous waste to the Westchester County Household Material Recovery Facility, assuming they have an appointment. To make an appointment call (914) 813-5425, between 9 a.m. – 7 p.m. Monday to Sunday. Items that can be taken to the site include insecticides, pesticides, car tires, herbicides, kerosene, propane tanks, electronic waste, fluorescent light bulbs etc.
Bulk Waste Collection
The City will pick up bulk waste every week from single family residences. Residents are allowed to place one item by the curbside for pickup on Thursday or Friday. Items that are often collected includes chairs, sofas, tables, mattresses and other furniture. Click here for more information.
Yard Waste Collection
Residents should place yard waste such as leaves and brush out for collection in open containers to be collected on Wednesdays. The city urge residents to never place items in plastic bags for disposal. Contact 914-377-HELP (4357) for more information.
How Containers-Bins Are Priced
Easy Dumpster Rental desires that all of its customers or new customers understand what they are paying for. Being transparent is very important to us so you are fully aware of our pricing model to give you the confidence that we are not trying to "pull the wool over your eyes." There are 4 components that go into our pricing model: landfill costs, debris type and weight and the rental period costs. We will dissect all four factors below.
Landfill Prices: Landfill costs will vary greatly from county to county and from state to state. So what you may pay in Yonkers might be higher or lower than you pay in Rochester. There are many factors why there is a contrast in prices and some of these include the price the landfill company paid for the land, operating costs and the sophistication of the landfill itself. Easy Dumpster Rental does not add on to this costs. We will however charge you more if you try to have us haul away hazardous waste. It is against the law for dumpster companies to haul away hazardous material and The EPA will impose heavy fines for breaking this law.
Debris Type: Depending on what you are having us haul away some debris may have to go to other facilities. Not all landfills are created equal and may only accept certain debris types, so an extra trip may be needed to another landfill. It should be noted that hauling recyclable materials are usually priced at a lower cost.
Debris Weight: The heavier the material the more it will cost you. So hauling away concrete is going to be more expensive than taking leaves to a landfill. Also the size of the dumpster-rolloff is going to impact the costs. We have 4 dumpster sizes typically used in the industry. 10, 20, 30, and 40-yards dumpsters. So the larger the size you need the more it will hit your bottom line. To insure you get the correct size dumpster for your project we employ an easy to use dumpster weight calculator so you will always get the right size. This helps prevent paying more than you need to for your bin rental. We are here to help you save money, not rent a rolloff that is to large for your particular project.
Rental Period: We have 2 rental periods, 14 and 30 days. However, we find that people tend to under estimate the time needed to finish a job. But don't worry just give our office a call before the rental period is over and we will work with you so that you can continue to get great savings. We will go out of our way to keep you happy. That is why we have thousands of repeat customers each year that trust our brand and are very loyal customers.
So that is all there is to it. If you have any questions please call our office and speak to one of our professionals who will more than happy to help you out.
It's that easy!
Call Our Team Now
1-888-792-7833