Dumpster Rental in Allentown, PA
Get Super Low RollOff-Rental Costs
Click To Call 1-888-792-7833Click For Email Quote
Our Customer Service Is Above The Rest In Allentown:
Our company ethos stresses integrity and honesty. Two words that mean everything to us. We strive every day to offer the finest customer service in the country. And we promise you will have a great experience.
Friendly and knowledgeable sales agents who are highly trained and motivated to serve you
We rent to the construction industry with emphasis on timely delivery and pick up
A diverse selection of dumpster sizes for any job regardless the scope. Will get it done
A FAQ page to get you started on how we run our company, like a well-oiled machine
Over 15 years in the rolloff industry helping people like you get right of your mess
Dumpster Rental Pricing in Allentown is Based on Many Different Factors
To Receive The Lowest Pricing, Call For A Customized Quote Now 1-888-792-7833
Save With Us Between $10 And $85 On Your Dumpster-Bin Rental Cost:
We have worked hard over the years to provide the best practices and the lowest prices in the industry without compromising our work ethic. With thousands of clients coming back each year is a testament to who we are.
We will meet or beat any competitors prices and that is a promise you can count on
Prices so low our competition marvels at our flat rate pricing model
All our fees are upfront so you can forget about surprise surcharges
Simple to use dumpster weight calculator, no math degree needed
Years of experience with industry connections enable us to provide low prices
Earn Up To $50 | Share / Like Below
Click To Call 1-888-792-7833
Click For Email Quote
10 Yard Dumpster (2 TONS) 4,000LBS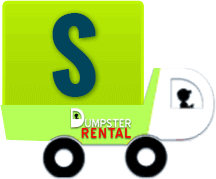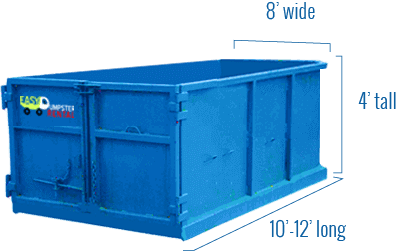 Easy Dumpster Rental
20 Yard Dumpster (3 TONS) 6,000LBS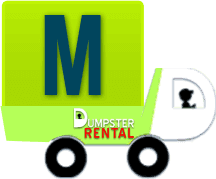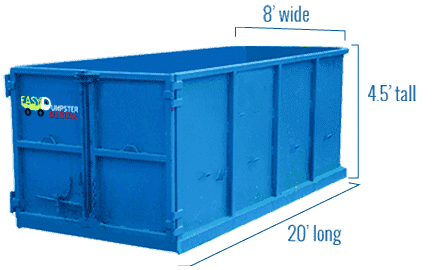 Easy Dumpster Rental
30 Yard Dumpster (4 TONS) 8,000LBS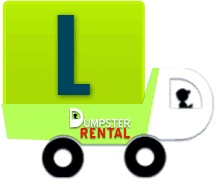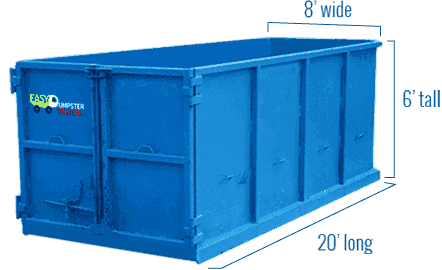 Easy Dumpster Rental
40 Yard Dumpster (5 TONS) 10,000LBS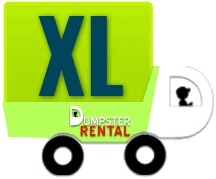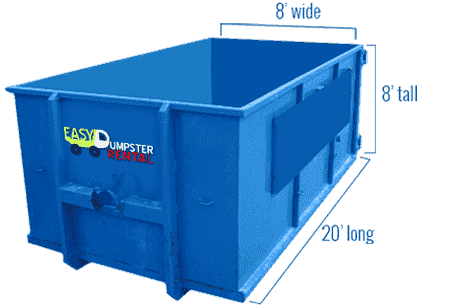 Easy Dumpster Rental
Few Facts About Allentown
Allentown isn't the sad place Billy Joel sang about in his hit song by the same name. This city is making a comeback with several large corporations headquartered here including Air Products and Chemicals, a NYSE traded company. And The Leigh Valley Hospital System is the area's largest employer. The population since 2010 has grown steadily and the economy is making a comeback. And what could possibly be wrong with a city who raised Lauren Weisberger the author of "The Devil Wears Prada" a very good book and a very funny movie.
Landfill Location in Allentown, PA
Not only is Allentown the city in Pennsylvania with the third highest population, it is also Pennsylvania's fastest growing city, as well as Lehigh Valley's largest city. Along with other cities in Lehigh Valley, the city of Allentown is served by the Bethlehem Landfill.
Bethlehem Landfill
2335 Applebutter Road, Bethlehem, PA
Donald Hallock, District Manager
610-317-3200
Hours of Operation:
Public Waste
Monday – Friday: 8 a.m. to 2:30 p.m.
Saturday: 8 – 11 a.m
Public Recycling
Monday – Friday: 8 a.m. to 2:30 p.m.
Saturday: 8 – 11 a.m.
Commercial Trucks
Monday – Friday: 7 a.m. to 4 p.m.
Saturday: 7 a.m. to Noon
The city of Allentown also offers curbside pickup services, of general waste, for residents. More information on these services, as well as specific pickup days for your area, can be found here.
Recycling in Allentown
The Allentown Recycling & Solid Waste Department provides curbside recycling pickup services for all Allentown residents. These pickup services run in conjunction with normal trash pickup services; however, these pickup days will most likely differ from each other. Residents can check here for their specific recycling pickup schedule.
Materials That Are Accepted:
Glass bottles and jars
Plastic bottles and containers
Magazines and newspapers
Flattened paperboard
Phonebooks
Food and beverage cans
Flattened cardboard
Paper bags
File folders
Office paper
Paperback books
Materials That Are Not Accepted:
Trash/Food waste
Foam cups and containers
Plastic Bags
The city also operates a recycling drop-off center that is open to the general public and offers its services free of charge to all residents.
Allentown Recycling Drop Off Center
Martin Luther King Jr Drive
Next to the 15th St. bridge
610-437-8729
Open every day, 24 hours a day.
Accepted items include:
Books and phone books
Metal items (washing machines, aluminum siding, bicycles, metal fences, etc.)
Cans, aluminum foil, and pie plates
Clothing, shoes, hats, drapes, etc.
Paperboard (cereal & food boxes, tissue & shoe boxes, paper egg cartons, paper drink carriers, etc.)
Mixed color paper & magazines
Corrugated cardboard, Newspapers
ALL plastic bottles, tubs, buckets & containers marked #1 through #7 (water, soda, laundry, yogurt, margarine, ketchup, shampoo, etc.)
Glass bottles and jars
Computers, televisions, and other electronics are not a part of the curbside recycling program. Instead, residents can drop off these items at the following location free of charge:
Allentown Yard Waste Site
1401 Oxford Drive
First and third Saturday of every month from April through November
9:00 AM to 12 NOON
Household Hazardous Waste
HHW services and collection events are no longer generally offered by Allentown and the rest of Lehigh County. However, residents can contact the Lehigh County Solid Waste Management department at 610-782-3073 for professional information on alternative safe disposal methods.
Yard Waste
Allentown residents can make use of the city's curbside yard waste collection services every year from the first full week in April to the week of Thanksgiving. Paper lawn bags are not accepted, so residents can make use of containers with appropriate yard waste stickers instead.
Yard waste can also be dropped off at the following location if residents have valid identification.
Allentown Yard Waste Site
1401 Oxford Drive
Start To Recycle Now or Face The Possibility Of Extinction
OK, now that I have your attention, we do have a major issue of the lack of recycling here in America. We are slowly running out of places to build new landfills and I don't think you would want a dump in your backyard. Did you know that 70% of all waste that goes to our landfills are products that can be recycled? That is astonishing considering the effort and emphasis by our communities throughout America to encourage people to recycle. A campaign that has been going on since at least as far back as the 1970's. And our cities and counties make it so easy to recycle. The majority of government websites have at least one page devoted to recycling.With simple tips such as, what and what not to recycle. Most cities offer single-stream recycling, which helps simplify the process. And most communities offer a recycling bin for curbside pick up. There couldn't be an easier thing to do on this planet to help make it a better place to live than recycling.
The Benefits Of Recycling
The benefits of recycling are enormous. Besides reducing our need for new landfills it also has huge economic impacts. For instance, rather than using a raw product to make new commodities, using a recycled product to make new goods substantially lessens our depletion of natural resources and energy consumption. Take the process of making an aluminum can. Bauxite ore, a clay-like rock, its use can be substituted by recycling aluminum cans. And by recycling it saves up to 95% more energy instead of using bauxite.
Recycling paper products will help save our rain forests and the trees in our communities. In California, 100,000 new jobs were created from the recycling industry. That is a lot of jobs. In addition, the state grossed over 15 billion dollars in revenues by recycling. Most cities offer recycling centers but apparently very few are being utilized. Another great example of energy savings is using one ton of plastics containers can save over 7,000 kilowatt-hours. The San Diego County of Education discovered that recycling one glass bottle saves enough energy to light a 100 watt light bulb for 4 hours. So the benefits are there, they are tangible and they can help our energy consumption immensely. I can go on and on citing statistics but the point is made, recycling provides tremendous benefits to all of us. Below is a small sampling of what can be recycled:
Magazines
Glass
Plastics
Junk mail
Books
Some prohibited items that cannot be recycled:
Wax paper
Wrapping paper
Cardboard lined with plastic
Paint cans
Light bulbs
For a complete list of what can and cannot be recycled go to your local city or county website. They will have a complete list of items for you to consider.
Easy Dumpster Rental can help you with your recycling needs. We have bin-containers that are perfect for picking up and dropping off all of your recyclables to local recycling centers. And it's a lot less expensive to use our company's services rather than making multiple trips using a pick up truck. We guarantee both our services and prices and we will be on time. It just takes a minute or two to place an order and get a quote. You can even get a quote online and request a pick up online also. Making life easy for you and your community, Easy Dumpster Rental, the absolutely best dumpster-rolloff service in Allentown.
It's that easy!
Call Our Team Now
1-888-792-7833