Dumpster Rental in Brunswick, Georgia
GET Outstanding Low Rates On RollOff Bins!
Click To Call 1-888-792-7833Click For Email Quote
Here's Why Brunswick Residents Love Our Service:
Why should you rent from Easy Dumpster Rental? Because it's easy! Our team is the best trained in the business and we offer very competitive pricing. Call us now and speak to one of our friendly representatives.
Next day delivery and pick up, and if needed, same day
No matter how big or small the job we can handle it
We won't "waste your time"
Our dumpsters are of the highest quality in the industry
No matter if your project is residential or construction we got bin for you
Rolloff Dumpster Rental Pricing in Brunswick is Based on Many Factors
To Receive The Lowest Pricing, Call For A Customized Quote Now 1-888-792-7833
Rent from Easy Dumpster Rental and save $150:
Everybody loves to save money. Easy Dumpster Rental wants to help you keep your hard earned cash. There is an old adage," A fool and his/her money are easily parted". So don't be foolish. So pick up the phone and call us now and save up to $150.
We don't work on commission, so no higher pressure selling tactics
Friendly, knowledgeable staff to help guide you to the right dumpster
We offer highly competitive rates
We have been in business for over 15 years & have best dumpster prices
We are very flexible and will go the extra mile to ensure that you are satisfied
Earn Up To $50 | Share / Like Below
10 Yard Dumpster (2 TONS) 4,000LBS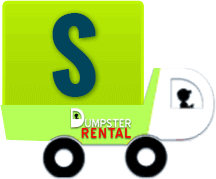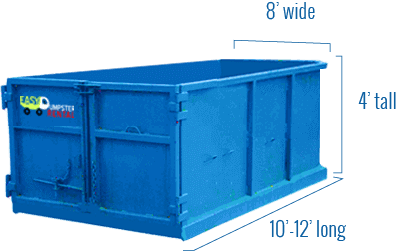 Easy Dumpster Rental
20 Yard Dumpster (3 TONS) 6,000LBS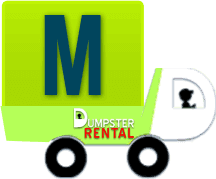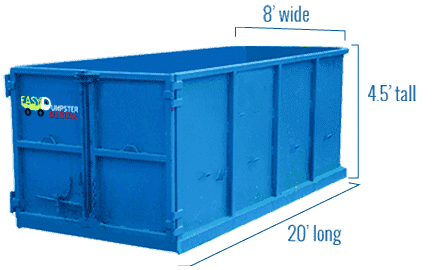 Easy Dumpster Rental
30 Yard Dumpster (4 TONS) 8,000LBS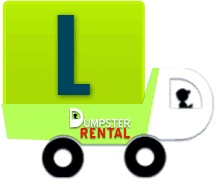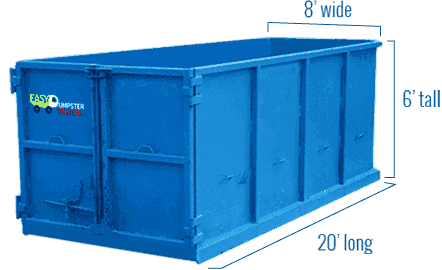 Easy Dumpster Rental
40 Yard Dumpster (5 TONS) 10,000LBS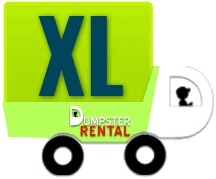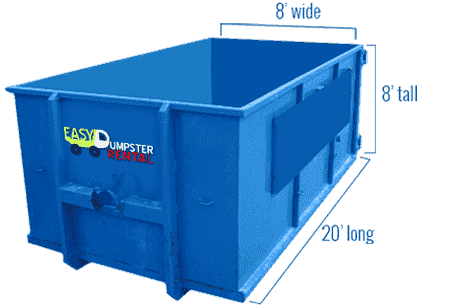 Easy Dumpster Rental
Dumpster Rental Frequently Asked Questions
What are the lengths of time I can rent a Roll-off?
Typically we have 14-day or 30-day rental periods. However, if you think you will need a dumpster for more than that, call our agents to get a free upgrade or sometimes additional fee if there is a shortage of bins.
Is there a possibility my yard will be damaged by a container?
Yes, this possibility does exist. To help minimize any damage, Easy Dumpster Rental recommends laying down plywood to support the weight of the container. The plywood will be placed under the wheels and this will help ensure that you have a great looking yard when the dumpster is removed. Pleased be advised that we cannot be held liable for any damage done to your driveway or yard.
What credit cards do you accept?
We have many payment options available. We currently accept Discover Card, American Express, Visa, and Mastercard. Also, PayPal is acceptable methods of payment. Currently, we are not accepting Bitcoin. Checks and money orders are possible only in special situations, please call our office for details.
How do I arrange a drop off and a pick up?
It is very simple. Just give us a call. Keep in mind, we need 48 hours notice to do a drop-off. However, if you need a bin sooner or same day service call our office as soon as you can in the morning. We will do everything we can to accommodate an earlier time frame. For pick ups, please give us 24-hour notice. Again, contact us as soon as you can. We also have online pickup form for your convenience.
Are there prohibitions on what I can put in a dumpster?
Yes. Hazardous waste materials cannot be put into a container. Examples of hazardous materials can include, solvents, paints, chemicals, etc.  If you are not sure if you have hazardous waste materials, please use this link to Brunswick City Hall or call (912) 267-5500 for clarification.
List of Hazardous Materials In Brunswick
There are certain materials are not allowed in Brunswick area. These materials are hazardous and are listed below for your convenience. We never have hidden fees and always promise flat pricing. However, if you have disposed of any of these items into the dumpster you will incur added fees.
We have also provided a link to a comprehensive list of banned hazardous waste. The Office of Public Works will give you the information you need to properly dispose of your hazardous waste.
Asbestos
Paints(all kinds) including paint thinners, shielding, acid batteries
Medications
Air conditioners
Motor oil
Glues
chemicals
Pesticides/Insecticides
The following link provides a contact to the Office of Public Works for more information on hazardous materials disposal: http://www.brunswickga.org/public-works.html
It is essential to contact your local government officials if you are not clear on what constitutes a hazardous material. This is very serious and you want to make sure you are protecting yourself and the public at large. You can also contact your local office of the EDP at 912-264-7284.
Glynn County Public Works
4145 Norwich Street Ext
Brunswick, GA 31520
Phone: 912-554-7746
Hours: Monday thru Friday 7:00 AM to 5:00 PM
Official Government website link
Recycling in Brunswick
The city of Brunswick provides a few useful links to educate their community in the recycling process.This link is to the "Keep Brunswick and The Golden Isles Beautiful". Since 1979 their mission is dedicated to keeping the city and county beautiful. This all volunteer organization prides itself on many accomplishments including finishing 3rd in America in "Keeping America Beautiful". The site also has information on hazardous waste materials and a contact number for the local office of the EDP. which can be reached at 912-264-7284.
Glynn County has a useful site where you can find a handy calendar of curbside pick-up dates and a recycling guide. The brochure will inform you of the items that can be recycled and some do and don't. The link to this site can be found here. So take advantage of this resources to help keep your city and county looking like the Garden of Eden.
It's that easy!
Call Our Team Now
1-888-792-7833