30 Yard Dumpster
Affordable and Fast
Our 30 yard dumpster exists as a literal "little" sister of our much larger 40 yard dumpster. It is because of this that they are perfect for large scale projects that don't really require the use of a huge 40 yard size. In terms of its volume capacity, one 30 yard dumpster will take roughly 9 pickup trucks of debris, etc.
To be certain of the size that you will need, take a look at our dumpster calculator or give us a call for in depth advice.
Click To Call 1-888-792-7833
Click For Email Quote
30 Yard Dumpster (3 TONS) 6,000LBS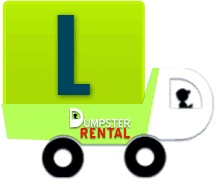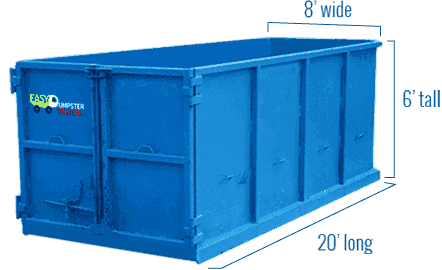 In terms of its dimensions, the only real difference between our 30 yard dumpster and its smaller cousin, the 20 yard dumpster, is its height. While the 20 yard dumpster stands 4.5 feet tall, the 30 yard dumpster stands noticeably higher at 6 feet tall. This is good for renters, because what it means is that all of the same guidelines and restrictions that relate to the placement of the 30 yard dumpster are the same as the 20 yard dumpster. Therefore, it can still be placed in most driveways – clients with driveways that are smaller than average can instead utilize street placement. However, due to the noticeable increase in height, renters should be wary of obstructions and hazards in the vertical plane. Some of the more noticeable hazards that you should be cautious of are: low awnings, branches from trees, and most importantly low hanging wires. If you have a large move planned or you are preforming a large/complete home renovation, then one of our 30 yard dumpsters could be just what you are looking for. Similarly, this dumpster size is also perfect for remodeling or cleaning out offices as well.
Call our team now to rent a dumpster!
Call us at:  1-888-792-7833
to speak with one of our highly trained waste management consultants.