Easy Dumpster Rental – 15 Yard Dumpster
Affordable and Dependable
Easy Dumpster Rental, is your one-stop destination for all your dumpster needs. We take pride in offering a comprehensive range of dumpsters, available in various sizes to cater to your specific requirements. Our small+ option is the 15-yard dumpster, perfect for handling debris, trash, and more.
In terms of capacity, our 15-yard dumpster can hold approximately 6 average pickup truck loads of waste. To make the selection process easier for you, we've developed a handy dumpster calculator that can estimate the ideal size you'll need. Still uncertain? Don't hesitate to give us a call 1-888-792-7833, and our knowledgeable team will provide you with personalized and expert advice. Choose Easy Dumpster Rental for a hassle-free experience and top-notch service!
Click To Call 1-888-792-7833
Click For Email Quote
Residential & Construction Roll Off Dumpsters For Rent
15 yard dumpster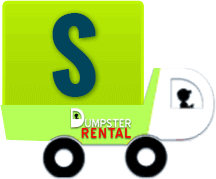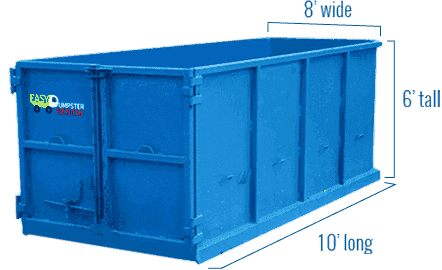 Our 15 yard dumpsters are the ideal solution for projects on residential projects, fitting perfectly into standard driveways and once-car garage driveways. Though they may appear smaller in comparison to our other models, they are far from inadequate. These dumpsters' dimensions are the same as 10 yard with the exception of being 2 feet higher. Typical dimensions on 15-yarders are 6′ high, 8′ wide, and 10-12′ long, providing ample space for your disposal needs.
They will typically handle loads of up to 6 pickup trucks and are perfectly suited for minor construction projects at home or small patio remodels, seasonal cleanouts, and yard waste removals. Trust Easy Dumpster Rental for your residential and construction disposal requirements, and experience the convenience and efficiency firsthand!
Call our team now to rent a dumpster!
Call us at:  1-888-792-7833
to speak with one of our highly trained waste management consultants.