Dumpster Rental in Valdosta, Georgia
Get Most Competitive Rates in the Industry!
Click To Call 1-888-792-7833Click For Email Quote
Why We Offer Unique Roll Off Dumpster Service:
The customer comes first and we strive to provide outstanding service. Not just some fancy words, but the way we conduct our business. All you need to do is call us, and we take care of the rest.
One phone call and we take care of all your dumpster burdens
No project is too big or small
We promise to not ever "waste your time"
We ensure prompt service. We want you as customer for life
If your expectations are not met we promise to have any issues rectified immediately
Dumpster Rental Pricing in Valdosta is Based on Many Different Factors
To Receive The Lowest Pricing, Call For A Customized Quote Now 1-888-792-7833
Call Now And Save Up To $150 On a Rental:
Saving you money is like putting a smile on your face. And smiling customers are happy customers. And with over 15 years in the rental business, we have helped clients save hundreds of thousands of dollars.
Hire us and begin to save
No need to overpay using another service
Rates that will put a smile on your face
Call now and let your money work for you
With a proven track record; we know how to keep money in your pocket
Earn Up To $50 | Share / Like Below
10 Yard Dumpster (2 TONS) 4,000LBS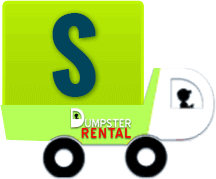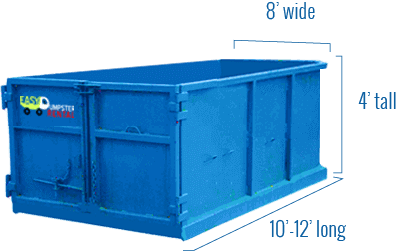 Easy Dumpster Rental
20 Yard Dumpster (3 TONS) 6,000LBS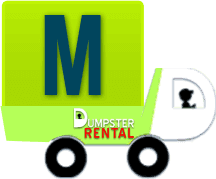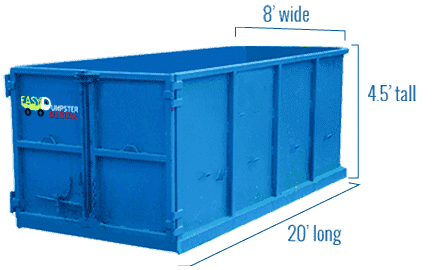 Easy Dumpster Rental
30 Yard Dumpster (4 TONS) 8,000LBS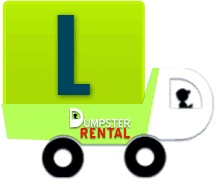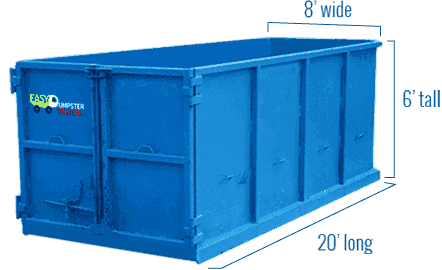 Easy Dumpster Rental
40 Yard Dumpster (5 TONS) 10,000LBS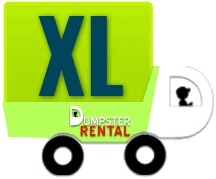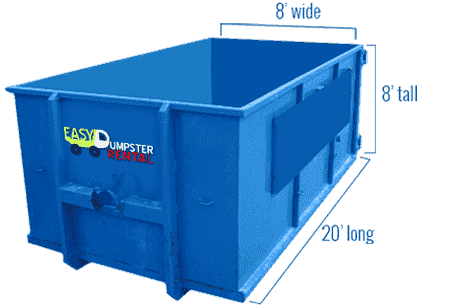 Easy Dumpster Rental
We are named "Easy Dumpster Rental" for a Reason
Renting a dumpster doesn't need to be a complicated task. That is why at Easy Dumpster Rental we make it so simple that all you have to do is call us and we do the rest. Why worry about how you are going to get rid of your discarded materials. Don't you have enough on your plate as it is dealing with contractors and subcontractors who are going to take on that kitchen remodel job? You have enough on your plate and we know this. That's why we make this one part of the process as easy and headache free as possible. Not all dumpster companies are created equal and our 15 years in the business gives us the knowledge to help you have a hassle-free experience.
Our staff is trained and has the experience to deal with any size job and we will find just the right bin for your job. And if you're not sure what size you need, no problem. We know the right questions to ask and we have a unique rolloff calculator that will help us provide you with exact weights. We will handle all the logistics for you. We will ensure that your dumpster is delivered and picked up on time, and we can do it with as little as 24-hour notice. Don't settle for just any bin rental company. Partner with the best company in Valdosta and save yourself time, money and get some added peace of mind.
What is hazardous waste and how to dispose of it
Guidelines have been issued by the EPA of what constitutes hazardous waste. Consider that the city of Valdosta and Lowndes County may have added to this list. So the link above is a great starting place if you are unclear what is or isn't considered hazardous waste.  Hazardous waste can destroy the environment and cause mitigating damage to the citizens and pets of your city. So, being informed will help keep Valdosta the beautiful city that it is. Knowledge is key and sharing this information with your children and neighbors will go a long way to stopping problems before they happen.
Please keep in mind, that it is against the law to put Hazardous waste materials in our dumpsters. Keep in mind that the rules for home and business hazardous waste are different and you should contact your local government for clarification. So, something that is considered hazardous waste at your place of business may not be considered hazardous waste at home. Something to consider when disposing of hazardous materials. Though the EPA allows States to regulate their own rules concerning hazardous waste,  The EPA requires that State rules be stricter than the Federal rules.
Below are a few items that are deemed hazardous waste
Cockroach sprays and baits
Starter fluids
Antifreeze
Bug sprays
Propane tanks
Gas/oil mix
Automotive batteries
Air conditioning refrigerants
What to do with your hazardous waste
The County of Lowndes has teamed up with the Georgia Recycling Coalition to help you safely remove hazardous waste. Their website help the citizens of Valdosta and Lowndes County to help get rid of their hazardous waste properly and safely.
Valdosta State University has a website that also provides a wealth of information on hazardous waste. The Environmental and Occupational Safety website at VSU has an information and a phone number to assist you in disposing of hazardous waste. Some of the services that they discuss include; a Biosafety program, Hazardous waste removal, and Environmental compliance.
According to VSU website, there are two types of hazardous waste, Characteristic and Listed.
Characteristic waste – must meet one of four following criteria. Toxicity, Corrosivity, Reactivity, and Ignitable.
Listed Waste – must meet four standards.
F-listed, such as solvents.
U-Listed, chemical products
P-Listed, which include chemical and spill residue
K-Listed, petroleum refining , lessening  ofinorganic and organic chemicals
Recycling in the City of Valdosta
There are many reasons one should consider recycling.lessening ofwaste, there is a savings in energy and an uptick in the creation of jobs. The City of Valdosta  has a whole webpage with a plethora of information on what and where to recycle. This valuable resource is immeasurable and goes a long way to informing the public about all aspects of recycling. A site developed with the Public Works Department,w hich is located at:
Public Works Department
1017 Myrtle Street
Valdosta,G A. 31601
Their phone number is: (229)259-3585
Here is a list of what is acceptable items to recycle:
Newspapers (no rubberbands or bags)
Magazines/catalogues
Phone books
Cardboard boxes
Dry food boxes/cereal boxes(remove liners)
Shoe boxes
Office paper
Junk mail
Frozen food boxes
Glass;clear,green brown(please rinse
Aluminum  tin cans and steel and tin
Here is a list of some items that are prohibited to recycle
No tissues
Paper bags
Paperback or hard back books
Paper plates and cups
Paint
Aerosol cans
Pool chemicals
5-gallon buckets
This just a partial list of acceptable and non-acceptable items. A full list can be found at the Public Works website
Here are some recycling tips. Ensure that the materials you are recycling are empty dry, and  clean. And old garbage bag or plastic bin will work if you are in a bind in your container is overflowing Please help make the pickup easier by label the bins that they are of a recyclable nature. And, very important, if you do not see an item on the list, then please don't recycle it.
It's that easy!
Call Our Team Now
1-888-792-7833