Dumpster Rental in Arlington Heights, IL
Get Massive Savings On A RollOff-Can
Click To Call 1-888-792-7833Click For Email Quote
Why Rent A Dumpster In Arlington Heights:
Renting a rolloff-dumpster from any one else would be a tragedy. Our rates are the lowest in Arlington Heights and our customer service soars above the competition. So come fly with us and realize giant savings.
We can have a dumpster on your site in 24 hours or less. We offer quick and reliable service
We work on your time frame. Tell us what you need and when you need it. Will be there on time, every time
Get a quote faster than Mighty Mouse saving the day. And we would love to be your hero
Our brand is well trusted and respected. Thousands of repeat customers rely on us everyday
You can rent a bin as long as you need it. We will customize our rental periods to fit your needs
Dumpster Rental Pricing in Arlington Heights is Based on Many Factors
To Receive The Lowest Pricing, Call For A Customized Quote Now 1-888-792-7833
Save With Us Between $10 And $90 On Your Dumpster-Bin Rental Cost:
If affordable pricing, prompt delivery and pick up are important to you, then you need to order your rolloffs from Easy Dumpster Rental. Serving the residential markets and the construction industries for over 15 years.
You can bank on us when it comes to saving you money. Our bin rental pricing is unbeatable. Period.
To insure you are getting a fair & accurate quote we utilize an easy to use dumpster weight calculator
We have rented over 100,000 bins and that speaks volumes about our low prices & outstanding services
Don't be fooled by other companies promises. Our reputation is solid when it comes to fulfilling your requests
No hidden fees and surcharges that will drive you crazy. We use a flat rate pricing model that will give you peace of mind
Earn Up To $50 | Share / Like Below
10 Yard Dumpster (2 TONS) 4,000LBS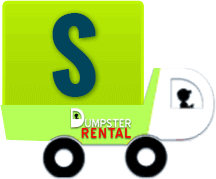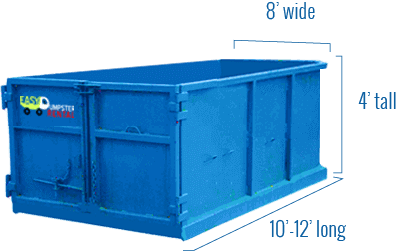 Easy Dumpster Rental
20 Yard Dumpster (3 TONS) 6,000LBS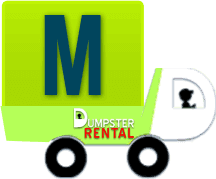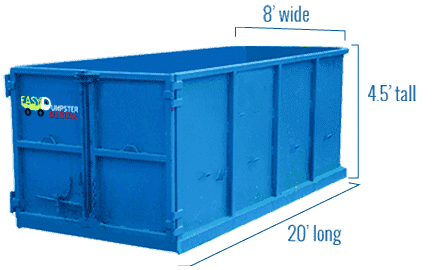 Easy Dumpster Rental
30 Yard Dumpster (4 TONS) 8,000LBS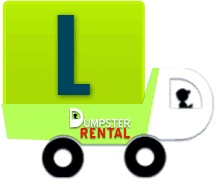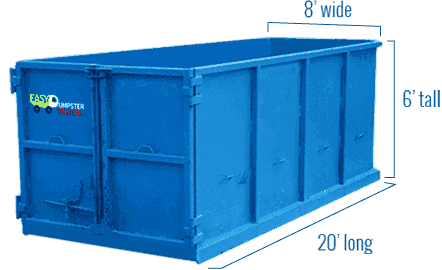 Easy Dumpster Rental
40 Yard Dumpster (5 TONS) 10,000LBS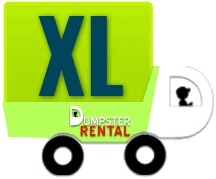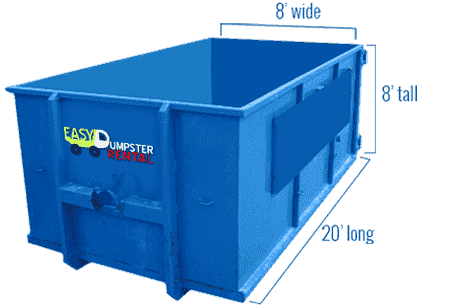 Easy Dumpster Rental
Landfill Location in Arlington Heights, IL
Arlington Heights is a village situated in Lake County and Cook County in the state of Illinois. Individuals living in the city can drop-off waste items at the following locations in Lake and Crook County.
Lake County
2230 Ernie Krueger Circle
Waukegan, IL 60087
847-623-3870
Hours of Operation
Monday to Friday: 7:00 am to 5:00 pm
Saturday: Closed
Saturday: Closed
Cook County
3815 S. Laramie Ave.
Cicero, IL 60804
Hours
Monday to Friday: 7:00 am – 3:00 pm
Saturday: 5:30 am – 10:30 am
Sunday: Closed
Here is a partial list of items accepted at the location:
Regular household garbage
Cardboard
Construction debris
Yard waste
Items not accepted include:
Hazardous waste
Medical waste
Ammunition
Explosives
Recycling
The city has been providing residents with curbside recycling since 1988. Residents are asked to clean recyclables before placing them in the cart. Food items or other waste should not be mixed with recyclables.  Contact the Public Works Department
by calling 847.368.5800 for information on collection schedules.
Items accepted
Aluminium cans
Spray cans
Reusable food containers
Jugs
Hangers
Items not accepted
Foam cups
Plastic wrap
Window glass
Propane
Batteries
Household batteries and CFL bulbs can be taken to the Health Services center at 33 S. Arlington Heights Rd. Call 847-368-5760 or visit the city's website for hours of operation.
Hazardous Waste
HHW can be dispose of at any of the hazardous waste collection facilities sponsored by the Illinois Environmental Protection Agency. There are four facilities available to residents, these are located in Chicago, Rockford, Naperville and Gurnee. Visit the government website or call 847-724-9205 for more details.
156 Fort Hill Drive
Naperville, IL 60540
(630) 420 – 6095
Hours
Saturday:  9 am – 2 pm
Sunday: 9 am – 2 pm
3333 Kishwaukee St,
Rockford, IL 61109
(815) 987-5570
Hours
Saturday: 8 am – 4 pm
Sunday: 12 pm – 4 pm
1150 N. North Branch St
Chicago IL 60642
(312) 744-7672
Hours
Tuesday: 7 am – 12 pm
Thursday:  2 pm – 7 pm
First Saturday of each month:  8 am – 3 pm
Items accepted at these locations include:
Asbestos
Bug spray
Dyes
Fertilizers
Mercury
Lead paint chips
Yard Waste
The Public Works Department begins yard waste collection on April 1. Yard waste is typically collected once a week but residents do have the option to sign up for twice-a-week refuse collection. Contact Groot at 800-244-1977 to sign up for twice a week collection or Click here for Groot brochure to learn all you need to know about pricing.
Bulk Waste
Bulk items such as dressers and couches are collected at no additional cost. Construction or demolition debris should be stacked in bundles that is not more than 2 feet in diameter and 4 feet in length.
Answers To Some Common Questions We Receive On How The Dumpster Rental Process Operates
Arlington Heights is a village and a suburb of Chicago about 25 miles Northwest of the city. It is home to the famous Arlington Park Race Track. The well-know actress, Jennifer Morrison, of "House" fame was raised in Arlington Heights and so was Alan Gratzer who co-founded the rock group REO Speedwagon. The city was incorporated in 1887 and currently there are around 75,000 residents. Easy Dumpster Rental isn't racing horses but we are racing to be the number one choice for all your dumpster rental needs in Arlington Heights. And we will achieve this goal by offering the residents super low pricing, on time delivery and pick up. We feel that by a long shot and the odds are in our favor, that we have the absolutely the best customer service team in America.
Never was there a sales team so knowledgeable about their industry. We take immense pride in our staff. We put a premium on integrity and dealing honestly with the public. Many people who have never rented a dumpster before have many questions about our services and pricing. So, to give you some insight into Easy Dumpster Rental, we have prepared some of the more common questions we receive and will give some answers to help edify you. We want you to have total confidence in our company to help you make a wise decision.
What can I use a dumpster for? There are many uses and they include helping you dispose of junk or trash around your home. If you plan on doing a kitchen rehab, you need some place to put all the old stuff and a dumpster is the perfect receptacle for these materials. If your planning on putting on a new roof or doing some clearing of brush in the backyard, a dumpster-bin is the best choice.
What sizes of dumpsters do you rent? Dumpsters come in 4 sizes. 10, 20, 30, and 40 cubic yards. The variety of sizes we offer can help you with any size project. From helping you with clearing out your attic and getting your recyclables to the recycling center to doing massive construction jobs.
I am clueless on what size dumpster I should rent? That is a very common question and easy to answer. When you contact our sales team, they will ask you a few questions about the job you are planning. We take that information and plug it into our dumpster calculator and it will tell us exactly what size dumpster you need. It's that easy. And it only takes a few minutes to get you a quote.
Where is the best place to place my dumpster? If all possible, put it in the street. Check with your local government officials to see if it is permissible and what kind of permits you will need. Otherwise, place the rolloff has close as possible to the project area. We recommend going to your your local lumber store and picking up a piece of plywood or some planks. Put the plywood under the wheels of the bin to help minimize any damage to your lawn or driveway. Dumpsters do get quite heavy.
We have on our home page, a FAQ section to that covers more questions. So it is a good idea to check that page out. And if you don't see a question you need a answer to, please call our sales team, they have all the answers. Remember Easy Dumpster Rental for all your rental needs. The odds will be in your favor by renting a bin from us.
It's that easy!
Call Our Team Now
1-888-792-7833