Dumpster Rental in Brockton, MA
Get Terrific Trash Container Prices
Click To Call 1-888-792-7833Click For Email Quote
How We Deliver Great Service In Brockton:
Our exceptional bin removal service is by far the best in the country. We will go to great lengths to ensure fantastic customer service. Our sales agents will bend over backward to make you happy.
We strive, to be honest, and a work ethic that can't be topped
Both residential and construction bins available in a variety of sizes
A FAQ page to give you some answers on how we run our business
Over 15 years experience in the sanitation industry
Request an online dumpster pick up or give us a call
Dumpster Rental Pricing in Brockton is Based on Many Different Factors
To Receive The Lowest Pricing, Call For A Customized Quote Now 1-888-792-7833
Save With Us Between $10 And $75 On Your Dumpster Rental Cost:
Bottom line flat rate pricing model that is guaranteed
All of our rates are transparent. No hidden fees
We offer speedy service and super low prices in Brockton
Notable rolloff rental savings that can't be beaten by anyone
Simple to use container weight calculator for accurate prices and sizes
Earn Up To $50 | Share / Like Below
Click To Call 1-888-792-7833
Click For Email Quote
10 Yard Dumpster (2 TONS) 4,000LBS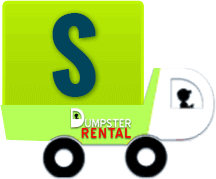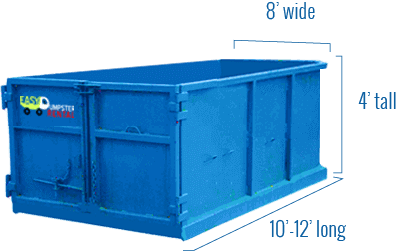 Easy Dumpster Rental
20 Yard Dumpster (3 TONS) 6,000LBS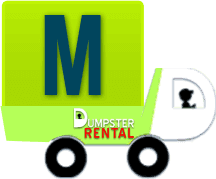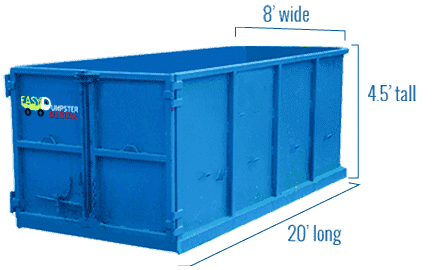 Easy Dumpster Rental
30 Yard Dumpster (4 TONS) 8,000LBS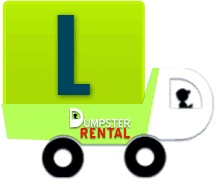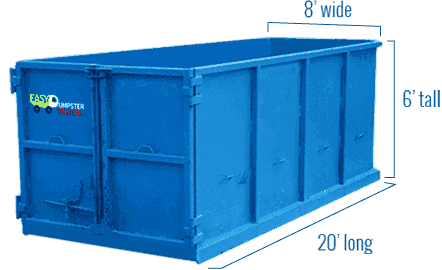 Easy Dumpster Rental
40 Yard Dumpster (5 TONS) 10,000LBS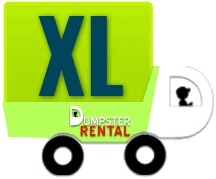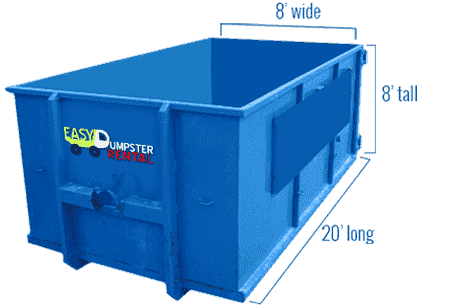 Easy Dumpster Rental
Landfill In Brockton, MA
Brockton can be found in Plymouth County in Massachusetts. Residents in Plymouth county have a number of options for disposing of solid waste in addition to the regular curbside collection. Waste drop off at the Manomet Transfer Station and Rockland Sanitary Landfill is available within the county. See below for facility location and contact information.
Manomet Transfer Station
250 Beaver Dam Rd
Plymouth, MA 02360
508-224-7783
Monday, Tuesday, Friday, Saturday and Sunday: 8AM–4PM
Wednesday and Thursday Closed
Rockland Sanitary Landfill
1000 Beech St
Rockland, MA 02370
781-878-3838
call for open hours.
Disposal of Recyclables
The Refuse Section which is responsible for keeping Brockton, MA operates the Brockton Recycle Depot situated at 300 Oak Hill Way. The Depot is open year-round and will accept recyclables from individuals with proof of residency. The city of Brockton has also contracted with Republic Services to offer a more convenient curbside collection of recyclables. Recycling bins can be obtained at the Recycling Depot for those who wish to use this service.
Brockton Recycle Depot
300 Oak Hill Way
Brockton, MA 02301
508-580-7827
Monday-Saturday, 8:30am – 3:00pm.
Here is a short list of items that should be in recycling bins:
Paper and Paperboard
Steel Cans
Newspaper
Glass bottles
Corrugated Cardboard
Plastics bottles
Aluminum Cans
Magazines
View the Recycle Depot Pamphlet for more acceptable items.
Here is a short list of items that should not be in recycling bins:
Clothing or textiles
Greasy pizza boxes
Toys
Refrigerated and frozen food boxes
Pots, pans
Hangers
Wires
Appliances
Chains
Styrofoam
Interesting Facts About Brockton
Brockton was settled in 1700 and has close to 100,000 residents. Chicago isn't always the windiest city in America so is Brockton with an average wind speed of 14 mph. Brockton is home to the Brockton Symphony Orchestra and holds a world record for a number of people wearing Santa Claus hats at one time. This notable event occurred on November 23rd, 2010. Then the following year they broke their record by doubling the amount of Santa hat wearers with 1792 people. The town is also called "The City of Champions," by the fact that boxing greats Rocky Marciano and Marvin Hagler are natives of the city. Other famous people include Shawn Fanning who created Napster, the NFL owner Al Davis, and attorney Kenneth Feinberg.
Hazardous Waste Events in Brockton, MA
Hazardous waste must not be mixed with regular household trash. Some hazardous waste such as antifreeze, mercury-containing items, tires, car batteries, propane tanks, can be taken to the Recycling Depot. See the list of accepted items accepted at the Recycling Depot here.
Paint cans that are dry or empty can be mixed with regular trash. Liquid paint should be taken to the Recycle Depot from April 1 to October 31.
Large Waste Pickup
All residents are entitled to free collection on one bulk waste item each week. Residents can schedule collection by contacting Republic Services at 800-425-0095 or submit the online form here no later than 48 hours before desired collection day.
Here is a shortlist of bulk items that can be collected:
Carpet- 3' lengths
Dehumidifiers
Printers
Exercise machines
Gas and electric stoves
Refrigerators
Toilets and sinks
Trash compactors
Washers and dryers
Lawnmowers
Lumber
Mattresses
Metal filing cabinets
TVs and computer monitors
Desks
Leaves, grass should be placed in paper bags and set out by the curb for collection on regular garbage pickup day. Sticks and limbs should be placed in bundles no more than 35 lbs. all yard waste should be marked with a sticker than can be obtained free of cost at the Recycle Depot at 300 Oak Hill Way.
Types Of Landfill Designations In America
 The EPA has rigorous regulations in place to ensure landfills are operated in a manner so that the public, the air we breathe, and the water we drink is clean and safe. There are basically two types of landfills, Subtitle D, and Subtitle C.
Subtitle D Landfills: Type D landfills are the domain of city and state governments to ensure that these sites are properly regulated and managed for the handling of solid waste and nonhazardous waste. The landfills that fall under this category include Municipal Solid Waste Landfills which process the trash you take to the curb. Bioreactor Landfills that break down organic waste. Industrial Landfills that deal solely commercial waste. Construction and Demolition Landfills which handle materials such as concrete and metals. And finally, Coal Combustion Residual landfills which deal with the disposal of coal residues.
Subtitle C Landfills:  Type C Landfills manage hazardous waste materials. And they have regulations that cover everything from transportation to the disposal of these deadly materials. Hazardous waste landfills can only process hazardous materials and nothing more. The Resource Conservation and Recovery Act is the law in which the EPA developed to ensure proper and safe handling of all nonhazardous and hazardous materials.
Landfills are made up of 4 components. A bottom liner, leachate collection system, a cover, and a natural hydrogeologic setting. The basic aim of these components is to have safeguards to protect these harmful wastes from interacting with the surrounding environment and the underground water. Each of these above-mentioned components has their limitations but that is a debate for another article. After landfills are closed they must be monitored for another 30 years to make sure that there are no harmful pollutants emanating from the site.
The EPA is doing everything in its realm, with current advances in engineering, to help protect us from pollution. Without safe drinking water, we would have an environmental catastrophe. Just about all 4,000 counties in America have a landfill so it is very important that our landfills are being regulated and the government is keeping a close eye on the ongoing management and operation of the landfill industry.
Recycling
Landfills are becoming harder to built because of land restrictions and costs. And that is why it is imperative that we recycle all that we can. Recycling greatly reduces the need to use our landfills. Recycling can eliminate over 70% of the waste that currently is being hauled off to landfills. That is a staggering proportion of waste that could otherwise be recycled. So it is critical that we do our part in recycling.
And Easy Dumpster Rental can be of service to you when it comes to recycling. We offer rolloff-bins in a variety of sizes to help you reduce the amount of waste that is sent to a landfill. Local recycling centers and the Goodwill, for example, will be more than happy to take your "junk."  So please give us a call and we will be happy to take your junk to the local recycling center. Free consultations and quotes.
It's that easy!
Call Our Team Now
1-888-792-7833