Dumpster Rental in Springfield, MA
Get Inexpensive Rolloff Price Today
Click To Call 1-888-792-7833Click For Email Quote
Why We Can Offer Tremendous Bin Service In Springfield:
For over 15 years we have been providing the greatest customer satisfaction to our clients. Each and every customer is important. And all that we do is in your best interests. So that you will receive uncompromising service.
All of our container services are guaranteed
We provide construction roll-off units for any size job
We offer a wide variety of canister sizes
Ordering a bin is as easy as pie
Never any hassles or headaches when you do business with us
Dumpster Rental Pricing in Springfield is Based on Many Different Factors
To Receive The Lowest Pricing, Call For A Customized Quote Now 1-888-792-7833
Save With Us Between $10 And $150 On Your Roll-Off Unit Rental Cost:
If great pricing, on time delivery and pick up is important to you, then you have come to the right company. We take a lot of pride in doing things right the first time. We will never disappoint you.
Flat rate pricing model with no hidden fees
We are very transparent with our costs. You will no exactly what you are paying for
An easy to use dumpster weight calculator
We have rented over 100,000 bins and still growing strong
Call now for a free consultation and quote
Earn Up To $50 | Share / Like Below
Click To Call 1-888-792-7833
Click For Email Quote
10 Yard Dumpster (2 TONS) 4,000LBS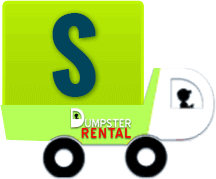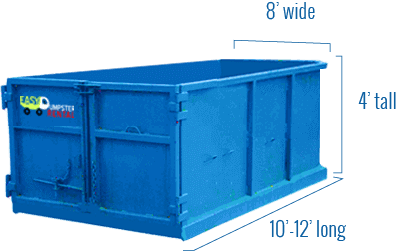 Easy Dumpster Rental
20 Yard Dumpster (3 TONS) 6,000LBS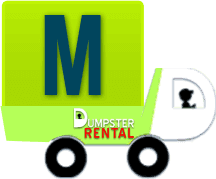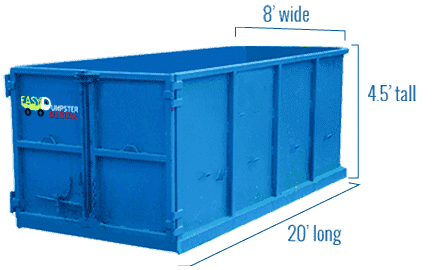 Easy Dumpster Rental
30 Yard Dumpster (4 TONS) 8,000LBS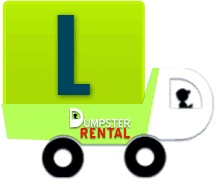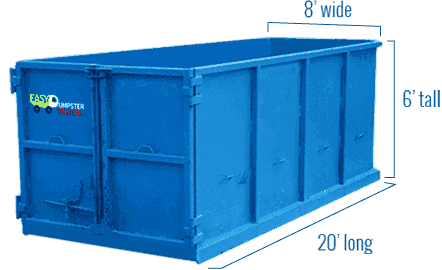 Easy Dumpster Rental
40 Yard Dumpster (5 TONS) 10,000LBS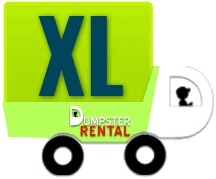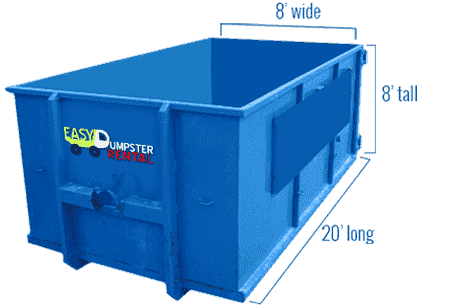 Easy Dumpster Rental
Landfill Location Springfield, MA
Springfield is a city that serves as the county seat of Hampden County in the state of Massachusetts. Residents who wish to dispose of their trash by alternate means; such as making use of a drop off location, are asked to contact the Springfield Department of Public Works for more information. The Bondi's Island Landfill also serves as a drop-off location for household waste.
Bondi's Island Landfill
M Street Ext
Agawam, MA 01001
(978) 535-5133
The Springfield Department of Public Works provides all residents of Springfield with convenient weekly trash collection services.
Springfield Department of Public Works
70 Tapley Street
Springfield, MA 01104
Phone: (413) 736-3111
Monday to Friday, 7:00 AM – 3:00 PM
Recycling In Springfield
The Springfield Department of Public Works is also responsible for providing residents of Springfield with reliable curbside recycling collection services.
Residents who wish to dispose of their recyclables by alternate means can make use of the Bondi's Island Landfill.
Interesting Facts about Springfield
Springfield sits on the eastern bank of the Connecticut River and has a population near 155,000 citizens. The city was founded in 1636 and is home to the first American dictionary, Merriam-Webster, and home to the first American gasoline-powered car developed by the Duryea Brothers. And Springfield is the birthplace of Basketball, invented by Dr. James Naismith. The city is part of the Knowledge Corridor, which has the second highest concentration of universities in America with 32 colleges. Including Amherst College and Smith College. Some notable people from the city include John Chapman, more famously known as "Johnny Appleseed," Thornton Burgess who wrote, " Peter Cottontail," and game inventor, Milton Bradley.
Household Hazardous Waste
The Springfield Department of Public Works goes above on beyond to make sure that residents; are not only aware of the dangers that household hazardous waste poses to their health, but also that they have convenient means of disposing of any household hazardous waste that they may possess.
At least six household hazardous waste collection events are organized and managed by the Springfield Department of Public Works each year. Residents are asked to contact (413) 787-7840 for specific dates and more information or they can contact the Springfield Department of Public Works directly.
Springfield Department of Public Works
70 Tapley Street
Springfield, MA 01104
Phone: (413) 736-3111
Monday to Friday, 7:00 AM – 3:00 PM
Yard Waste
Curbside collection of yard waste takes place from the month of April to the month of December. In addition to this, residents can also drop off any yard waste that they have at the Bondi's Island Landfill (free of charge).
So Why Should I Choose Easy Dumpster Rental?
We realize competition is fierce out there. And you have many companies you can choose from. There are many components you need to consider when ordering any service. Such as:
How long have you been in business? Over 15 years and we have rented over 100,000 containers in this time frame. That is no small feat. When you consider that most businesses don't last the first 5 years. And we had to deal with a very long economic recovery here in America. But we persevered and are going stronger than ever. Our experience sets apart from other dumpster companies. Plus, we have made many connections in this industry that enables us to accomplish two benefits for you:
We can offer lower prices and will match or beat any competitors costs
Our containers will always be delivered and for that matter, picked up on time
Our Ordering Process is two step procedure
Just give our office a call. Tell our highly trained and motivated sales agents what you are trying to accomplish. No matter if you are doing a bathroom rehab or a huge construction project we have the bins to help you complete the job. We will give you a quote in just a few minutes. You can go online to get your quote or just give us a ring.
All that is left for you to do, is to tell what day and time you would like your rolloff unit delivered. And all of this is guaranteed to please.
We would like it if you were home for the delivery. Just to ensure that all goes as you would like. Our sales agents will recommend that you go to the local lumber yard and pick up few planks or plywood to place under the wheels of the dumpster. This will ensure no damage is done to your lawn or driveway. But the best way to place your unit is on the street. If you go this route, make sure you check you your local government officials to see if you need any permits.
How do I request a pick up when the job is finished? You have 2 options here:
You can request a pick up online
Or, if you rather, just give us a call
Either way, we will be there the day of your choosing. Also, are rental periods typically are in 7 or 14 day blocks. However, we realize that the unexpected happens and if you need more time, just let us know. We will let you keep your front-end loader as long as you need it.
We also offer same day service in Springfield. Just give us a call first thing in the morning so we can make the necessary arrangements. If you have any questions, you can visit our FAQ page, There you will get a better sense on how we run our company.
And that is all there is to ordering a bin from us. Simple and easy. Thank you for considering our company. Thousands have come before you and you can read their testimonials here.
It's that easy!
Call Our Team Now
1-888-792-7833