Dumpster Rental in Sterling Heights, MI
Get Stunningly Low Prices On Rolloff Rentals
Click To Call 1-888-792-7833Click For Email Quote
How We Can Provide Superior Front Load Service In Sterling Heights:
We make it simple to order a container rental from us. With our fantastic customer service team and our 2 step ordering process you will have a rolloff on your site before the sun goes down.
An easy to use dumpster conversion visualizer
We have over 15 years experience in the sanitation industry
A FAQ page to answer all of your questions
We cater to both the homeowner and the construction trades with cans of all sizes
Our headache free ordering process will put a smile on your face
Dumpster Rental Pricing in Sterling Heights is Based on Many Factors
To Receive The Lowest Pricing, Call For A Customized Quote Now 1-888-792-7833
Save With Us Between $10 And $95 On Your Dumpster Rental Cost:
We are proud that we get thousands of repeat customers every year. This is a sure sign that we are a company that can be trusted to get the job done. And it doesn't hurt that we have the lowest prices in all of Michigan.
We will destroy all competitors rates. They just can compete with us on price.
Low flat rates on a wide variety of  canister units
Both delivery and disposal included in one super low price
A simple to use dumpster weight calculator to ensure accurate pricing
Don't wait any longer give us a call NOW!
Earn Up To $50 | Share / Like Below
Click To Call 1-888-792-7833
Click For Email Quote
10 Yard Dumpster (2 TONS) 4,000LBS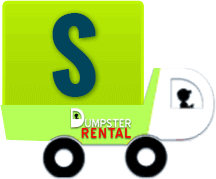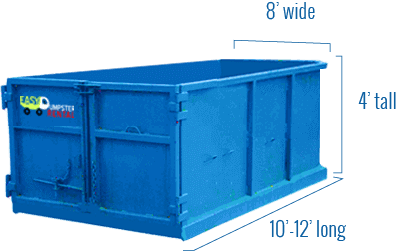 Easy Dumpster Rental
20 Yard Dumpster (3 TONS) 6,000LBS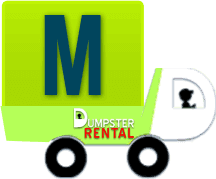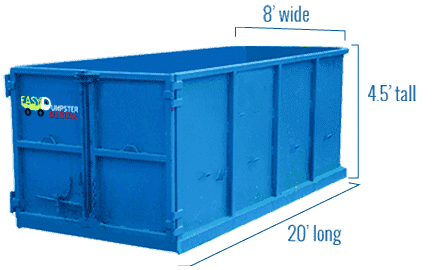 Easy Dumpster Rental
30 Yard Dumpster (4 TONS) 8,000LBS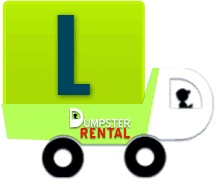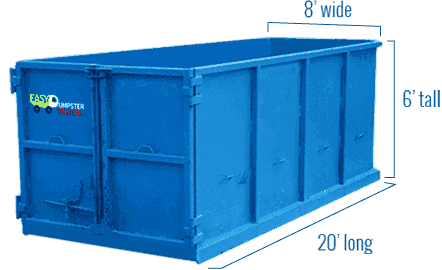 Easy Dumpster Rental
40 Yard Dumpster (5 TONS) 10,000LBS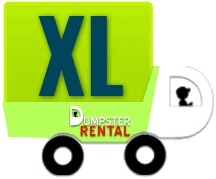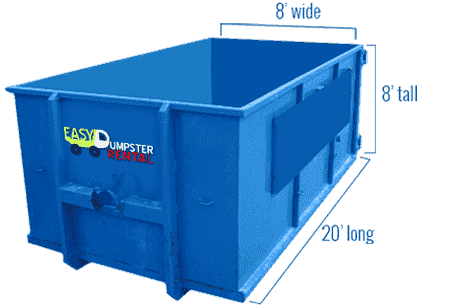 Easy Dumpster Rental
Landfill Location Sterling Heights, MI
Sterling Heights is a city that is located in Macomb County in the state of Michigan. The Sterling Heights Public Works Department is directly responsible for managing the collection of residential household waste (while also partnering with third party contractors as well).
Sterling Heights Public Works Department
7200 18 Mile Road
Sterling Heights, MI 48314
(586) 446-2440
Monday to Friday; 8:00 AM to 4:30 PM
Residents can also drop off certain materials at the Sterling Heights Public Works Department Drop Off Site. However, residents are advised to contact the Sterling Heights Public Works Department beforehand to avoid complications.
Recycling In Sterling Heights
The Sterling Heights Public Works Department is directly responsible for managing the collection of residential recyclables.
The following drop off locations is open to all valid residents.
Sterling Heights Public Works Department Drop Off Site/ Recycling Center
7200 18 Mile Road
Sterling Heights, MI 48314
(586) 446-2440
Monday to Friday; 8:00 AM to 4:30 PM
Clinton River Road Site
12260 Clinton River Road
Sterling Heights, MI 48313
Household Hazardous Waste
The Sterling Heights Recycling Center accepts some types of household hazardous waste from residents. A full categorized list of acceptable and unacceptable materials can be found on the relevant web page located here.
 Yard Waste
While yard waste collection used to take place with regular household waste, residents of Sterling Heights should be advised that now yard waste is collection is an entirely separate collection process. More information on this can be found here.
Other Interesting Facts About Sterling Heights
Sterling Heights was incorporated in 1968 and has close to 130,000 residents. In the 1950's the city was mostly an agricultural community with rhubarb as the main crop. Today a majority of the citizens work in the auto industry. Some well know people from the area include rocker Pete Seeger, retired NHL player Shawn Chambers, and Joe Cada who won the 2009 Professional World Series of Poker Championship.
How We Determine Our Container Rates In Sterling Heights
To build help trust with the community Easy Dumpster Rental believes it is imperative that the customer knows what they are getting for their buck. So in that spirit, we have outlined below our pricing model. We hope this helps you have a better understanding of our cost structure.
Debris Weight: The weight of a canister will be affected by two components. First, the size of the dumpster can you need. Bins come in 5 sizes; 10, 15, 20, 30, and 40 cubic yards. So, a 20-yard rolloff bin will have less volume capacity that a 30-yard rolloff. Thus the rate will be less expensive for a smaller bin. Second, what type of debris you will be dumping. Obviously, stone and gravel are going to be a lot heavier than let's say tree trimmings. Hence, there will be higher fees for the dumping of stone or gravel. Some clients tend to order a dumpster that is actually larger than what they need to be on the safe side. Don't make this costly mistake. Our professionals can tell you exactly what size you need for your project. Don't spend your money unwisely. We want you to save money not lose it.
Rental Period: We offer 2 two rental periods, 7 or 14 days. We do this because experience has demonstrated that most customers finish up their jobs in these 2-time frames. However, we also realize that life rarely goes as planned. Life gets in the way of the best-laid plans. So, if need more time it's not a problem. Just call the office and let us know. If you don't you could be charged late fees and we take no pleasure in taking extra money from you.
Debris Type: The classification of materials or debris you plan on dumping will affect the price of the rolloff rental rates. Recyclable materials will cheaper than getting rid of disposing of hazardous waste or solid waste that can't be recycled. Please note that Easy Dumpster Rental cannot haul hazardous waste. The EPA forbids this and will levy strict fines against the client.
 Landfill Costs: Disposing of materials at a landfill is not free. Each of the 4,000 or so solid waste landfills in America have different prices. And this will vary between each city, state, or county. So, for example, dumping of waste in Sterling Heights may be lower or higher than in Detroit. Tipping fees as they are called are based on the weight of the container bin. When the rolloff cans reach the landfill it is weighed on a scale. Easy Dumpster Rental has no control over landfill fees. However, if you misrepresent what you are hauling we will charge you for the overage amount.
We hope this brief outline a given you some insights into our business model. If you have any questions please feel free to call our office. We have a very experienced staff who can handle your inquiries.
It's that easy!
Call Our Team Now
1-888-792-7833