Dumpster Rental in Columbus, MS
NO ONE CAN COMPETE WITH OUR PRICES!
Click To Call 1-888-792-7833Click For Email Quote
Columbus Residents Get a great price on a dumpster:
Getting a dumpster should be a simple process. And it is at Easy Dumpster Rental. We aim to make every rental a memorable experience. And we do our best to keep our client base content and coming back for many years.
We take pleasure in serving you
Swift quotes in under 3 minutes
Service with a smile and with a guarantee
A wide range of rolloffs to chose from
Expertly trained sales staff
Dumpster Rental Pricing in Columbus is Based on Many Different Factors
To Receive The Lowest Pricing, Call For A Customized Quote Now 1-888-792-7833
Save up to $100 if you call ASAP:
When you have been in business for over 15 years, you learn a few things along the way. And we have figured out that with great customer service and low prices, customers keep returning to us for their dumpster needs.
Flat rate, no nonsense prices
We guarantee the lowest price in town
We rent to both residential and the construction industry
Bins for any size project
We know our garbage, call us now and save
Earn Up To $50 | Share / Like Below
10 Yard Dumpster (2 TONS) 4,000LBS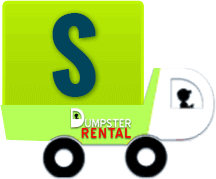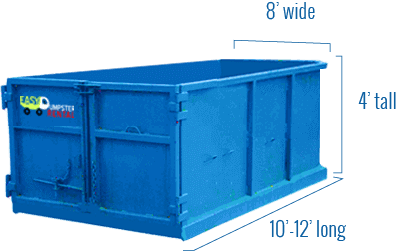 Easy Dumpster Rental
20 Yard Dumpster (3 TONS) 6,000LBS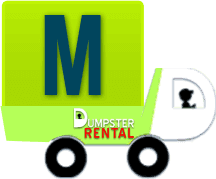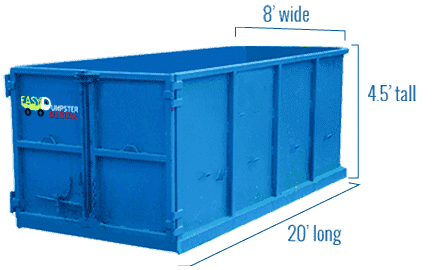 Easy Dumpster Rental
30 Yard Dumpster (4 TONS) 8,000LBS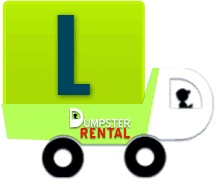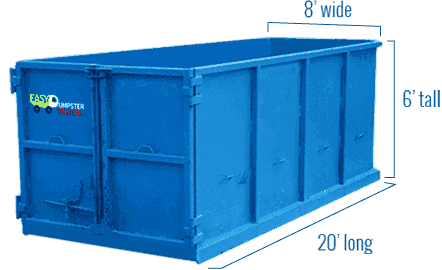 Easy Dumpster Rental
40 Yard Dumpster (5 TONS) 10,000LBS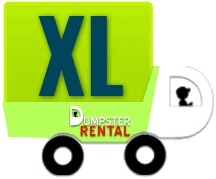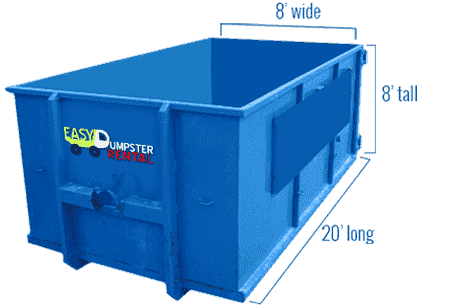 Easy Dumpster Rental
Landfill Drop-off Locations Columbus, MS
The city of Columbus can be found in Lowndes County. Locations that accept waste materials from Columbus residents are listed below:
2221 Armstrong Road
Columbus, MS 39701
(662) 329 – 5115
Hours of Operation:
Mon – Friday: 7am to 4pm
Saturday: 7 am to 11:45 am
Sunday: Closed
This is a class I solid waste disposal site. Some Items that are accepted by site officials are:
Yard waste materials
Construction waste
Washer and dryers
Freezers/ Refrigerator
Furniture
Stoves
A partial list of items not accepted are listed below:
Tires
Bottles
Jugs
Household Garbage
Paint Cans
Aerosol Cans
Animal Carcasses
Recycling
There are recycling programs available for residents in the city of Columbus. Individuals who need information on the recycling program should contact Waste Pro, the waste collection company at 662-328-5528. Tired are not accepted by the city. Residents can also drop off recyclables at the address below:
Columbus Recycling
973 Island Road
Columbus, MS, 39705
(662) 328-8176
Here is a short list of items collected at the above address:
Aluminum
Steel cans
Newspaper
Plastic bottles
Tired
Lead acid batteries
Hazardous Waste
Residents in the city of Columbus are asked to contact Golden Triangle Maintenance at 662-251-4744 for pickup of hazardous waste. The company is currently under contract with the city to provide waste collection services.
A shortlist of items collect are:
Household batteries
Garden products
Household cleaners
Paint
Yard Waste
The city currently uses 2 boom trucks for collecting yard waste in Columbus. Grass and leaves should be placed in bags, while limbs should be cut so that they do not exceed 4ft. All items should be positioned within 4 feet of the road.
Pickup hours are as follows:
Monday -Wards 1 and 2
Tuesday -Ward 3
Wednesday -Wards 4 and 5
Thursday – Ward 6
How to Determine What Size Dumpster you Need
Sometimes for the customer that can be that most difficult question to answer. Some small jobs it will be quite simple. For instance, with the 10-yard bin, which is equivalent to either 4 pick up trucks or 90 wheelbarrows you may be able to visualize that amount. If you are contemplating doing a larger project say a kitchen remodeling renovation, it may be harder to conceive what size dumpster you will require. Because Easy Dumpster Rental provides rolloffs in 4 basic sizes; 10, 20, 30, and 40-yard dumpsters we can offer you a wide range of choices. That is where our highly trained sales staff can help you in the decision process. With a quick call and a few questions about what you would like to accomplish we can tell you exactly what you need. And having a weight calculator at our disposal takes all the guess work out of the equation. We aim to make life easier for you and it's a lot simpler using a dumpster that using a truck and making a dozen runs to a landfill. We will make one run and do it for you, saving you both time and money. And our dumpster rates are the lowest in town. We will match or beat any competitors prices. So give us a call, no job is to big or small for us to handle
We Rent to the Residential Homeowner
Sometimes the typical homeowner doesn't even realize that we can absolutely rent to them. This a great benefit to the residential customer for a couple of reasons. First, using a dumpster can save you a lot of time. By just filling a dumpster it is so much easier that loading a truck over and over again then running back and forth to a landfill. That's assuming you have truck to use. And if you don't then there is a possibility that you may have to rent one. And that can start getting expensive. It's just a waste of time and money to use a truck whereas a bin saves you time and money. And most people are short on both. We do all the work for you. All you have to do is tell us when you want the bin delivered and tell us the pick up day. We offer flat rate pricing and there are no hidden fees. No one likes surprises when it comes to rentals. So make the wise choice and call Easy Dumpster Rental. We make life easy.
I've Ordered My Dumpster, Where Should I Put It on my Property?
Well that will depend on a few factors. If you are doing a project in the backyard, obviously you would like to put it as close to the backyard as possible or even in the backyard. Our sales team will tell you how much clearance you need to access your lot. It may need to be placed adjacent to the the side of your home or even in the driveway or street. If you need to place the bin on the street you may need special permitting. However, our sales reps will do the leg work for you and talk to your local officials concerning the permitting process if so needed in your area. If it is going on your lawn or driveway, we recommend going to your local lumber store and picking up some plywood. The plywood will be placed under the wheels of the dumpster to help minimize damage to your lawn or driveway. This works pretty well and we don't anticipate any damage at all if you follow the instructions of the sales rep. We have plenty of experience in the rental business. With over 15 years and 100,000 dumpsters rented we feel pretty confident in our ability to make sure you have a nice, smooth rental experience. So, give us a call and let's get busy.
It's that easy!
Call Our Team Now
1-888-792-7833