Dumpster Rental in Greenwood, MS
Find a Cheaper Price For a Bin, We Will Beat It!
Click To Call 1-888-792-7833Click For Email Quote
Attention Greenwood Residents, we offer the best value for a rolloff rental:
Renting a dumpster is easy and affordable. Our prices can't be beaten. Our service is number one and our sales team will provide the expertise you need to help you make an intelligent decision.
Get a quote at supersonic speed
Service that is unequaled in Greenwood
Top notch sales team
If you are in the dumps call us to put a smile on your face
Don't be hoodwinked by other rental companies we have old fashion standards
Roll Off Dumpster Rental Pricing in Greenwood is Based on Many Different Factors
To Receive The Lowest Pricing, Call For A Customized Quote Now 1-888-792-7833
Don't wait, call us now and save up to $50:
We are confident that you can't find a better rental company to do business with. We are reliable and trustworthy. We have been in business for over 15 years and many people just like you have come to depend on us.
We rent 10, 20, 30, and 40-yard dumpsters
We can provide low rental costs because of our experience
Our prices and services are guaranteed
Flat rate pricing model. No hidden fees
The only surprises we have in store for you are low prices
Earn Up To $50 | Share / Like Below
10 Yard Dumpster (2 TONS) 4,000LBS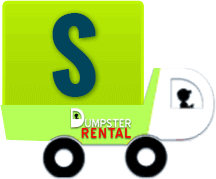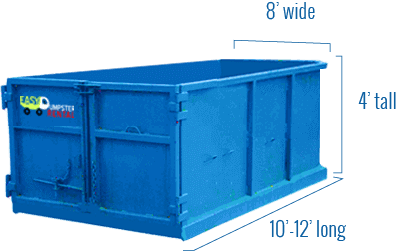 Easy Dumpster Rental
20 Yard Dumpster (3 TONS) 6,000LBS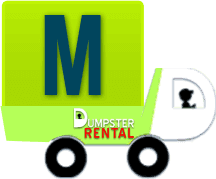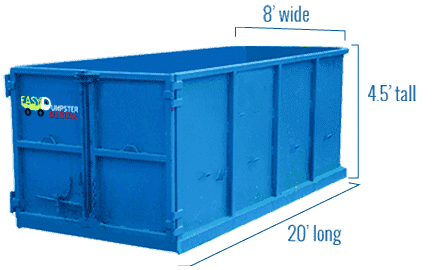 Easy Dumpster Rental
30 Yard Dumpster (4 TONS) 8,000LBS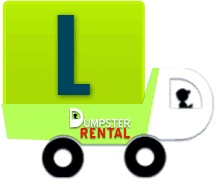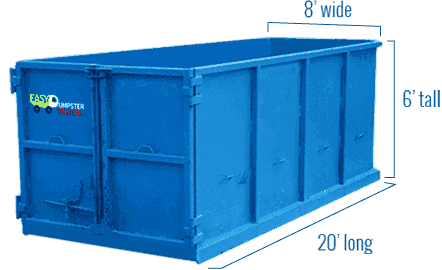 Easy Dumpster Rental
40 Yard Dumpster (5 TONS) 10,000LBS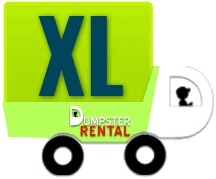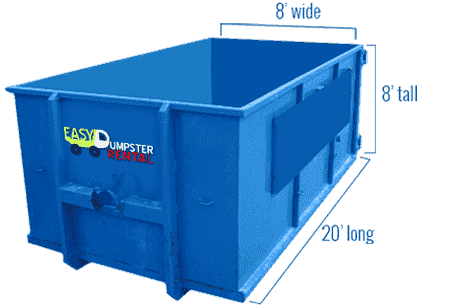 Easy Dumpster Rental
Landfill Drop-Off Locations Greenwood, MS
Greenwood is a city in the county of Leflore. Residents can drop off waste items at the address below:
Leflore County Landfill
15200 Highway 49 South,
Sidon, MS 38954
(662) 453-8550
Landfill Hours
Monday – Friday, 6:30 AM. – 4:00 PM.
Below is a partial list of items that are accepted at the landfill:
Regular Household Garbage
Non-Hazardous
Commercial Waste
Farm produce waste
Construction waste
Agricultural waste
Yard waste
Asphalt
Dead animals
Concrete
Please contact the office for information on other acceptable materials.
Recycling
Residents in Greenwood can now drop off recyclables at four locations, accessible 24 hours of the day. Please use the recycling location map to get to the location listed below:
1) 2520 Browning Rd Ext, Greenwood, MS 38930
2) East Claiborne near Yazoo River boat ramp – E Claiborne Ave, Greenwood, MS 38930
3) 1500 Commerce St, Greenwood, MS 38930
4) Walmart Shopping Center – Little Caesars Pizza, 603 Capt. Viola B. Sanders Dr., Greenwood, MS 38930
Acceptable materials are listed below:
Printer paper
New paper
Paperback books
Beer
pet food
vegetable
soda cans
Shampoo
soda
detergent bottles
Unacceptable items include:
Aluminum Foil
Hardback Textbooks
Bubble Wrap
Glass
Food Soiled Items
Ice Cream Cartons
Juice Cartons
Paint
Milk Cartons
Oil
Paper Towels
Curbside recycling is also available for residents who sign up for recyclables to be collected once a week from their home. Residents need to complete a form to justify their need to participate in the curbside recycling program. Go here if you would like to register for curbside recycling.
Yard Waste
The city provides residents with 30 leaf disposal bags during the months of January and November annually. Residents have to visit the Public Works Office at the location below with a current utility bill to show proof of address.
918 W Henry St,
Greenwood, MS 38930
(662) 455-7660
The city also arranges for yard debris to be pickup weekly. In addition, yard waste and tree branches can be dropped off at the Leflore County Landfill. The landfill is situated approximately 3 miles from Greenwood City.
 Bulk Items
The trash department in Greenwood collects bulk waste such as large building materials, furniture, and tires. Use this map for pickup routes.
How Renting a Dumpster and Recycling Work Together to Improve the Environment 
Did you know that Easy Dumpster Rental is in the recycling business? That's right, we are. We can help you remove your recycling waste to a proper recycling landfill to ensure that your waste is not be wasted. We all have accumulated over the years and held on to for dear life, "Junk" we will never use. Whether it's being stored in your closet, attic, garage, or shed, we have stuff that other people can use or be repurposed so others can be helped by your hoarding, if that is a proper term to use. You may feel so overwhelmed you don't even know where to begin. And the single bin the city supplies for your recycling needs will never be enough to take away all the recyclables you have collected over the years. And the last thing you want to consider is running back and forth to a recycling center or landfill in a pickup truck a half a dozen times. That is where Easy Dumpster Rental comes to your rescue. We have bins that can fill from a range of  4, 8, 12, or 16 pickup trucks worth of recyclables. These dumpsters are in sizes of 10, 20, 30, and 40-yards. There isn't a job we can't handle for you and the beauty of it all is it's affordable and we make the run to the landfill for you.
So what do you have that is considered recyclable? Well, let's first start off with the clothes that are in your closet that you haven't worn in years. Many stores like the Goodwill happy to take those items. And whoever gets these clothes and shoes will be thrilled to death. If you have any plastic bottles or tin cans laying around they can be recycled. We can pick up any electronics you have and ensure that they get to an E-Waste area of a landfill. Fluorescent light bulbs, books, magazines, and paper all can be reused and help prevent pollution.
Cell phones and batteries are items that must be taken to a proper landfill to be disposed of properly. The batteries and other metals in these products have the potential to leach into our underground water systems and can cause great harm if not handled correctly. Boxes of all shapes and sizes are great for recycling. They can easily be treated at paper plants and be reused once again. And you will be helping to stop cutting down some many trees. There are tons of materials you have lying around that can be easily recycled. So, do some inventory and give Easy Dumpster Rental a call to help you find some solutions.
It should be noted that there are, of course, items that can't be recycled. Some of these include:
Wax paper
Paint cans
Window panes
Ceramics
Crystal
Paper towels
You can go to your local city hall website and they will have a comprehensive list of what they will accept. A quick Google search is also a good place to go to learn more about the importance of recycling. However, if you have tons of recyclable materials and feel that a bin would be easier and a more practical solution, then by all means give us a call. We are affordable and provide a quicker way to help you in disposing of all of your "Junk". Remember Easy Dumpster Rental for all your waste needs.
It's that easy!
Call Our Team Now
1-888-792-7833