Dumpster Rental in Natchez, MS
Rent a Rolloff that won't Bust your Budget!
Click To Call 1-888-792-7833Click For Email Quote
We offer inexpensive rentals in Natchez:
Renting a dumpster doesn't have to big difficult. Easy Dumpster Rental makes it easy and you'll be happy with the amount of money and time you will save. Our reputation is important to us and it is reflected in our ethos.
Deal with an ethically run company
 Need a dumpster today? We can make it happen
Rapid quotes in a blink of an eye
Committed to on time delivery and pick up
There isn't a job we can't handle
Dumpster Rental Pricing in Natchez is Based on Many Different Factors
To Receive The Lowest Pricing, Call For A Customized Quote Now 1-888-792-7833
Cail today and save up to $90:
Who doesn't love success? Easy Dumpster Rental does and we strive to be successful every day. And we accomplish this by providing the best customer service in the industry.
Low pricing is our guarantee to you
We have over 15+ years of experience
Headache free and smooth sailing when you rent from us
Simple to operate weight calculator
Act now and begin saving today
Earn Up To $50 | Share / Like Below
10 Yard Dumpster (2 TONS) 4,000LBS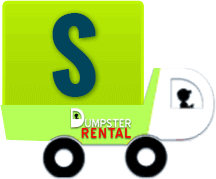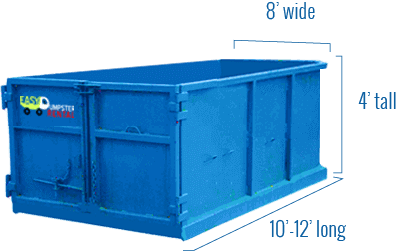 Easy Dumpster Rental
20 Yard Dumpster (3 TONS) 6,000LBS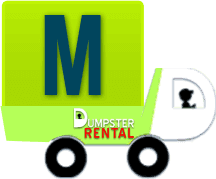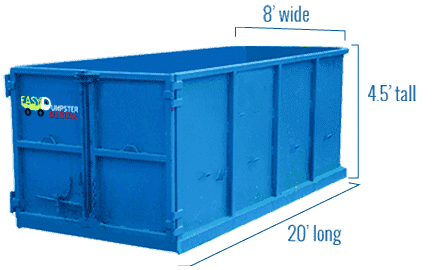 Easy Dumpster Rental
30 Yard Dumpster (4 TONS) 8,000LBS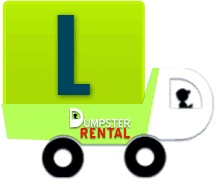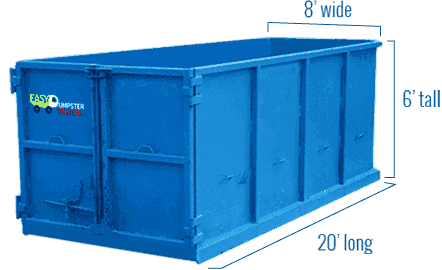 Easy Dumpster Rental
40 Yard Dumpster (5 TONS) 10,000LBS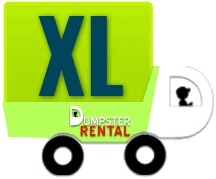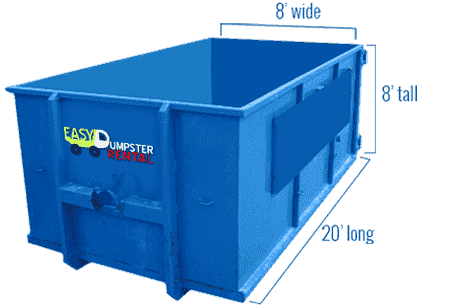 Easy Dumpster Rental
Landfill Drop-off Locations In Natchez, MS
Natchez city is situated in Adams County. The municipal landfill in the county can be found at the address below:
Plantation Oaks Landfill
35 Shieldboro Road
Sibley, MS (Adams County)
(601) 445-8459
Hours and Closures
Mon-Fri: 7:00 am – 5:00 pm
Sat & Sun: Closed
A partial list of items accepted at the landfill can be found below:
Greenwaste
wood
leaves
grass
Bricks
Tile and windows
Concrete/ asphalt
Tires
There are also two rubbish disposal sites in Natchez that residents can visit. The addresses are listed below:
St. Catherine Rubbish Site
223 Old Highway 84 Number 1
Natchez, MS (Adams County)
Phone: 601-304-2203
This is a class I rubbish disposal site. Acceptable items include structural debris such as:
Brick
Wood
Metal
Concrete
Roofing
Siding
Furniture
Carpet
Foster Mound Rubbish Site
Intersection of Foster Mound and Steamplant Roads
Natchez, MS (Adams County)
Phone: (601) 445-7934
This is a class II disposal site. Materials accepted include inert and vegetative waste.
Recycling
The city of Natchez provides single-stream recycling to residents. This means that residents can place recyclables in a bin to be collected by curbside collection, of a waste collection company appointed by the state. Pickups are done every Wednesday.
Acceptable items include:
Papers
Newspaper
Notebook
Construction
Cardboard boxes
Plastic bottles
Plastic containers
Aluminium cans
Contact Natchez Public Works for more information at 601.445.6652.
Hazardous Waste
The relevant authorities are urging residents in Natchez to bring hazardous materials to organizations that may be in need of them or to visit waste collection events. Contact the Public Works Office at 601-445-6652 to find out about how to dispose of hazardous materials.
Yard Waste
Yard waste such as shrubbery, hedge cuttings, and tree trimmings should be placed adjacent to regular garbage to be collected by WastePro. Limbs should be cut into small portions since items exceeding 2 cubic yards will not be collected.
Leaves and grass must be placed into garbage cans for collection.
Bulk Items
Bulk items that cannot fit into garbage cans are not covered by city pickup and must be disposed of by residents in a proper manner. Contact a dumpster rental company in the area.
Questions and Answers Concerning the Dumpster Rental Process
People who have never rented a dumpster rolloff before will have many questions about the rental process. We are going to highlight in this article a few of the more common questions we get when talking to a customer over the phone.
1)What is the difference with all the different terminology used for a dumpster?
Basically, the terms you will see used to describe a dumpster are somewhat the same. People in the industry, like all businesses, have their own common terminology or buzz words to describe certain objects or products, which may seem confusing to people who aren't familiar or involved in the industry. The dumpster rental business is no different. You will hear or see such words as; dumpster, rolloff, bin, can, canister, front load dumpster, to name a few.  Also, you may see Residential Dumpster or Construction Dumpster. Most dumpster rental companies have 4 basic sizes that the rent. 10, 20, 30, and 40-yard in size. (There are more) Typically a residential dumpster is 20-yards and it can handle a kitchen remodeling job. A 40-yard rolloff is for huge projects or renovations that are germane to the construction industry. That is the difference in a nutshell.
2)How much time do I need to order a dumpster?
We would like at least 48 hours. However, if you need it sooner we can accommodate you. And there are times when we have provided same day service.
3) Should I be concerned that a rolloff will destroy my lawn or driveway?
Dumpster's can get very heavy and you do need to take some precautionary steps. The best advice is to buy some plywood and place it where the dumpster's wheels will be placed. This usually minimizes any damage to your lawn or driveway.
4)What if I would prefer to put the bin on the street?
That is a possibility. However, every jurisdiction has different laws and you would need to contact your local government to seek their input.
5)What Credit Cards to you accept?
We accept the following payment methods. PayPal, American Express, Discover, Visa, and MasterCard.
6)Should I be home on the day of delivery?
We would like someone there if at all possible. But if you can't and can find no one else to be there, please leave detailed instructions with the sales rep where you would like the dumpster placed. If we need to get through a gate, make sure it is unlocked and please secure any animals.
7) What are your standard rental periods?
You can the rolloff as long as you need it. If you need the bin longer than 60 days or if you would like to keep the dumpster forever, our sales team will be happy to discuss all options with you. Remember we will do anything within reason so you will have a great rental experience.
Keep in mind that it is against the law to put hazardous waste materials in a dumpster. If you have any further questions, Please drop us a line.
The following is a partial list of banned hazardous waste to put in a dumpster:
Lead
Acid batteries
Propane tanks
Liquids
Used oil or oil filters
Tires
E-Waste
White goods
For a more comprehensive list of hazardous waste please check with your local city or county websites, they usually have a section devoted to hazardous waste disposal.
It's that easy!
Call Our Team Now
1-888-792-7833