Dumpster Rental in Vineland, NJ
Get Terrific Prices On RollOff Rentals
Click To Call 1-888-792-7833Click For Email Quote
How We Give Exemplary Rolloff-Bin Service In Vineland:
When you spend your hard earned money on buying a service you demand outstanding results. And we promise you will not be disappointed. Our work ethic is built on integrity, honesty, and you will be rewarded.
We have over 15 years providing dumpster rentals to thousands of repeat customers
A headache-free process that is seamless in its applications
Simple to use rolloff calculator that eliminates surprise fees
Call now for same day service in your area and nearby towns
Rolloff sizes in 10, 20, 30, and 40 cubic yards for any job
Dumpster Rental Pricing in Vineland is Based on Many Different Factors
To Receive The Lowest Pricing, Call For A Customized Quote Now 1-888-792-7833
Save With Us Between $10 And $100 On Your Dumpster Rental Cost:
We do our utmost ability to give you the lowest prices in the sanitation industry. Matter of fact, we guarantee it. We will beat or match all challenges to our prices and ensure you still receive the service you deserve.
Container prices so low that it will warm the cockles of your heart
All of our rates are transparent and can be freely discussed with our sales team
Our charges are made upfront and with no hidden fees
Our industry knowledge, contacts, and experience translates to excellent prices
Don't hesitate any longer call us now and begin a lifelong friendship
Earn Up To $50 | Share / Like Below
Click To Call 1-888-792-7833
Click For Email Quote
10 Yard Dumpster (2 TONS) 4,000LBS
Dumpster Calculator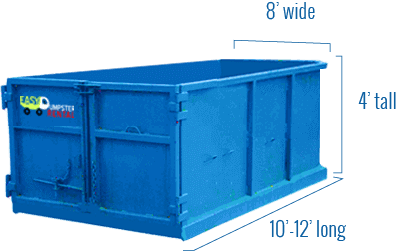 Easy Dumpster Rental
20 Yard Dumpster (3 TONS) 6,000LBS
Dumpster Calculator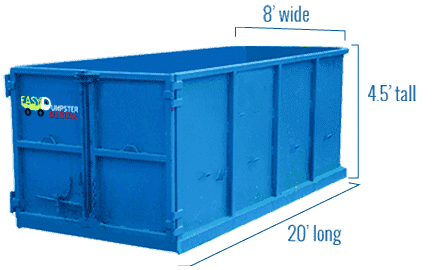 Easy Dumpster Rental
30 Yard Dumpster (4 TONS) 8,000LBS
Dumpster Calculator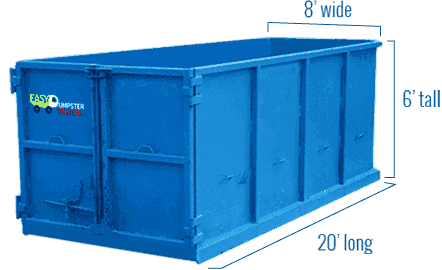 Easy Dumpster Rental
40 Yard Dumpster (5 TONS) 10,000LBS
Dumpster Calculator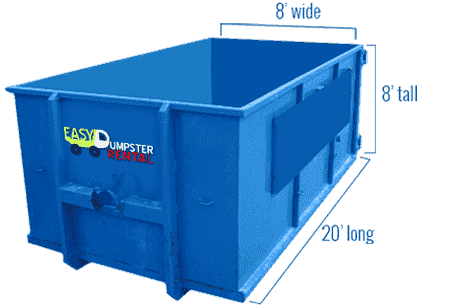 Easy Dumpster Rental
Waste Disposal In Vineland, NJ
The City Of Vineland can be found in the State of New Jersey in Cumberland County. Vineland Division of Solid Waste Management, Recycling, and Clean Communities is responsible for upholding the environmental health of the city. See the information below to learn about waste disposal options offered in the city:
City of Vineland
640 East Wood St
P.O. Box 1508
Vineland, NJ 08362-1508
Solid Waste Management
Phone: (856) 794-4089
Recycling In Vineland NJ
Residents in Vineland are now provided with single stream recycling. This means that all recycling materials should be combined in red containers for pickup by the city crew. Please Do not tie are bundle papers for collection. Click here for more information.
Here is a partial list of items accepted under the single-stream recycling program:

Corrugated cardboard and paper bags
#1, #2, #4, #5 and #7 plastic containers
Milk cartons
Paper towel
Paperback books
Glass bottles and jar
File folders
Here is a partial list of items not accepted under the single-stream recycling program:
Scrap metal
Food waste
Plastic caps and lids
Styrofoam
Oil, paint and pesticides cleaners
Waxed paper and waxed cardboard
Plastic bag
Frozen food containers
 Household Hazardous Waste Days
The County of Cumberland, New Jersey general holds three Household Hazardous Waste (HHW) events annually to allows residents to dispose of HHW. Events are often held from 8 am to 2 pm and are open to Cumberland County residents with valid identification only. See the information below to learn about upcoming events.
Cumberland County Improvement Authority
2 North High Street
Millville, NJ 08330
Tel: (856) 825-3700
Website

Please take note of items accepted at the events:

Brake Fluid Car Batteries
Camping Fuel
Rug & Upholstery Cleaner
Epoxies
Linseed Oil
Antifreeze
Car Wax & Polish
Primer
Oil-Based Paint
Metal Polish
Fingernail Polish & Remover
Oven Cleaner
Paint Strippers
Kerosene
Lighter Fluid
Hair Coloring
Thinners
Yard Waste and Bulk Waste
Yard Waste, specifically grass clippings must be placed in plastic bags or container, and should not be combined with leaves or other debris. Plastic bags will be collected on regular trash collection day and should not exceed 40lbs. In addition, 2-3 small bundles of branches or twigs will be collected. Bundles should not be more than 3 feet.
Bulk waste including flooring materials and carpets should be cut and rolled into lengths not more than 4 feet and tied securely for collection.
Download the city's trash rules and regulation brochure for more details.
Interesting Facts About Vineland
Vineland is a relatively young town considering it was just incorporated in 1952. According to The United States Census Bureau, the city's population has grown by 7.9% since 2010. The city is heavily involved in the grape industry and the poultry business. Vineland has a sizable Ukrainian community. Some notable residents from Vineland include John Landis Mason who invented the Mason Jar. The great young baseball player, Mike Trout and Charles K. Landis, founder of Vineland.
What Are The Placement Options For My Dumpster?
Typically when it comes to dumpster-bin site placement, you have 3 main options. Many of these decisions will depend on various factors including but not limited to, the shape of your lot, trees on the property, overhead power lines, etc… Also, how close to your home to you need to be. For example, if you are planning on redoing your roof, you may want to be as close to the house and roof as possible to make the job go quicker and easier. Our sales staff will be happy to discuss these issues and give you the best possible solutions. The following are the three ideal sites:
Either the front or backyard
Your driveway
In the street
Yard – If you decide for expediency the yard would be the best place to put your rolloff, we will recommend that you go out and buy some plywood or planks to place under the wheels of the container to help support the weight and protect your lawn. If you do this you will not face any potential damage to your lawn.
Driveway – The next best place would be in the driveway. Again, you still may want to go out and buy some support to put under the wheels of the canister. It must be noted here we have never had a problem with property damage if you follow the instructions that you will receive from your sales rep.
Street – And finally, the ideal situation is to put the rolloff in the street. This will completely eliminate any potential for any damage to your property. However, it is incumbent on you to check with your local government officials to see if this is permissible or if you need permits.
It is important that you give a detailed description of your lot so we can deal with any potential site placement issues especially when it comes to trees and power lines. It is also a good idea if you or a friend can be there on the delivery day to ensure the process goes as smooth as possible. Typically, very few problems do arise but we do want to nip it in the bud any potential problems that may arise.
Call Us Anytime During The Week To Order A Rolloff
Our sales team is standing by all week long to take your calls and answer your questions concerning the dumpster ordering process,  acceptable payments, delivery and pick options. If you elect not to talk to one of our sales reps, you have 2 options:
Either option you choose, you can rest assured that you will receive the most outstanding service in the industry. You can also go to our FAQ page to get some insights into our company and how we run our company. So, give us call and let us help you get your job or project completed.
It's that easy!
Call Our Team Now
1-888-792-7833