Dumpster Rental in Chattanooga, TN
Rental Costs That Will Keep You Coming Back
Click To Call 1-888-792-7833Click For Email Quote
Our Dumpster Service is Number One in Chattanooga:
We believe a company is only as good as it's ethos. We take pride in the fact we provide a culture that is customer service driven. We love helping people finding solutions to their problems. At a fair price with reliable service.
Rent a dumpster for as long as you need
We can save you time and free up your day for more important things in life
Sales reps who know their craft and will never use high-pressure selling tactics
Quotes that will never change and you can take that to the bank
Solution seeking company
Roll Off Dumpster Rental Pricing in Chattanooga is Based on Many Different Factors
To Receive The Lowest Pricing, Call For A Customized Quote Now 1-888-792-7833
Order today and Save up to $50:
We earn the public's trust with every bin we rent. We won't promise you something we can't deliver. When we tell you on time delivery and pick up, we will stand by this promise. No excuses just a reliability that you can count on.
We accept most major credit cards
Our prices are so low you will be in awe
No hassles no broken promises
Same day service and plenty of bin sizes to choose from
We are the ultimate dumpster rental company
Earn Up To $50 | Share / Like Below
Click To Call 1-888-792-7833
Click For Email Quote
10 Yard Dumpster (2 TONS) 4,000LBS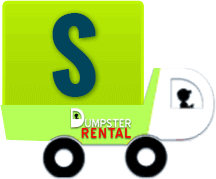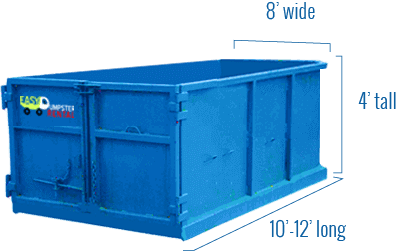 Easy Dumpster Rental
20 Yard Dumpster (3 TONS) 6,000LBS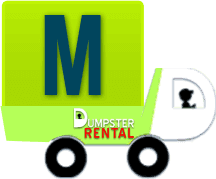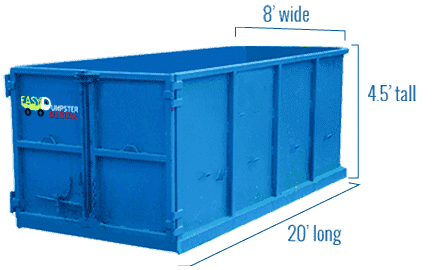 Easy Dumpster Rental
30 Yard Dumpster (4 TONS) 8,000LBS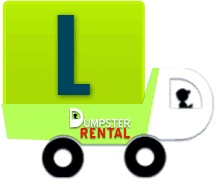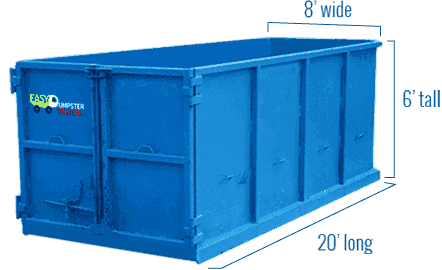 Easy Dumpster Rental
40 Yard Dumpster (5 TONS) 10,000LBS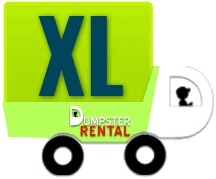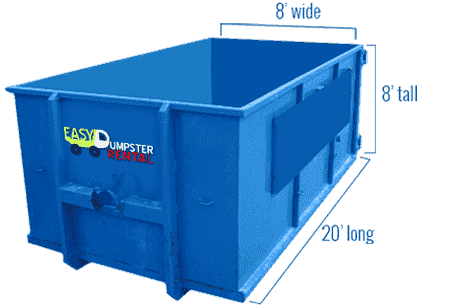 Easy Dumpster Rental
Landfill Location in Chattanooga, TN
Chattanooga is situated in Tennessee in Hamilton County. The city has a landfill where residents can dispose of household waste free of cost. Residents are however required to travel along with their driver's license or a current utility bill to use the landfill. The landfill is located at:
9327 Birchwood Pike
Harrison, TN 37341
423- 326-1566
Hours of Operation
Monday-Friday: 7:00 AM – 5:00 PM
Saturdays: 7:30 AM – 12:00 PM
Sunday: Closed
The landfill accepts regular non-hazardous household garbage. Here is a short list of items residents can take to the landfill:
Here is a list of some items not accepted:
Building material
Dirt, block
Rock
Wood waste
Appliances
Recycling
The city provides residents with curbside recycling. Residents must sign up for the program online or contact (423) 643-6311 for more information. All residents will be provided with a collection schedule after signing up for the program. The recycling truck is typically routed every other week.
There are also recycling centers throughout the city that residents can use:
5955 Brainerd Road
8004 Batters Place Road
3202 Kelleys Ferry Road
1250 E. 3rd Street
4500 N. Access Road
Opening Hours:
Monday to Friday: 10:00 a.m. to 6:00 p.m.
Saturday: 9:00 a.m. – 6:00 p.m.
Sunday: 1:00 p.m. – 5:00 p.m.
A partial list of acceptable items:
Aluminum cans
Mixed paper
Cardboard
Glass
Newspaper
Some non-acceptable materials are:
Food
Plastic bags
Yard Waste
Styrofoam
Hazardous Waste Material
Residents in Chattanooga and other areas in Hamilton County can dispose of hazardous items at:
Household Hazardous Waste Collection Facility
3925 North Hawthorne Street
Chattanooga, TN 37406 (map)
Open Hours
2nd Saturday of each month: 8 am to 12 pm
Here a partial list of items allowed:
Oil based paint
Paint thinner
Cleaners
Adhesives
Items not accepted include:
Ammunition
Medical waste
Biological waste
Radioactive waste
Yard waste
The city offers on-call yard waste collection services to residents. Residents must call 311 after placing yard waste curbside to schedule collection. All wood waste should not exceed 24 inches and 8 ft. in length. Leaves should be placed in bags which residents can receive when they contact 311. Residents may also schedule a pickup for yard waste online here.
Leaves and bushes can also be delivered to the address below:
Wood Recycling Center
3925 North Hawthorne Street
Chattanooga, TN 37406
423-697-9702
Opening hours
Monday – Friday: 8 am to 4 pm
Saturday: 8: am to 3 pm
Sunday: Closed
Bulk Waste
Trash Flash collects bulky items from residents within city borders. Residents are asked to contact 311 directly after placing bulky items curbside for pick up.
Reasons To Use a Rolloff Dumpster
Using a dumpster, whether you are doing a large demolition or a residential job clearing away debris from your backyard, is the most practical solution to solving many problems using one swing of the bat. There are hosts of reasons for hiring a dumpster company like Easy Dumpster Rental in Chattanooga. We can save you time, money, and the convenience that other modes of delivering your junk to a landfill can't begin to fulfill.
Time. Nobody seems to have much of it today. It is a precious commodity and nobody has it to waste. So, let us say you decide to use a pick up truck instead of renting a rolloff. And we will use our 20-yard dumpster, our most popular rental size for this example. This particular bin is equivalent to 8 pick up trucks or 180 wheelbarrows. So continuing with the pick up truck scenario, this is assuming that you do need a 20-yard rolloff, this means that you will be making at least 8 round trips to the landfill and we doubt you live right next door to the dump. So, you have to make all these trips back and forth, plus the gas usage, and for argument sake, you live 20 minutes to the nearest landfill. That is 5 hours out of your day just driving to and fro to the landfill. And that's not including the time you need to fill the cargo bay. However, if you rent a dumpster from us, we will take the bin to the dump ourselves in one trip and you will be saving you a heck of an amount of time.
Money. Gas prices are beginning to rise and large pick up trucks are not known for their fuel efficiency. So there goes more money unwisely spent. And to compound matters, let us say you don't own a pick up truck and you don't know anyone who does. That means you are going to have to rent a truck and it isn't going to be just for one day. And depending how big of a project you are tackling it could be up to a couple of weeks. That is a lot of money for rent and possibly added surcharges for insurance, plus there may be a fee each time you go to your local landfill. This is beginning to add up.
Convenience. Renting a dumpster from Easy Dumpster Rental will save you both time and money and the end result of using a truck versus a dumpster isn't even close. With one quick phone call to our sales team, we can give you a quote and have a dumpster on your site in less than 48 hours. Simple, elegant solution. We have been in the dumpster rental biz for over 15 years and have rented over 100,00 rolloffs. We have industry connections and insights that our competitors can only dream about. This gives us an advantage in pricing and getting a dumpster to you in a timely fashion. So timely, that we guarantee our delivery and pick up times. And our prices will put a smile on your face. No one can beat our pricing model. And we dare you to try to find a company that can. And if by some miracle you do find a lower price, we will beat or match it. No problem. So give us try and call Easy Dumpster Rental. You will be glad you did.
It's that easy!
Call Our Team Now
1-888-792-7833