Dumpster Rental in Plano, Texas
Get Rock Bottom Prices On Rolloff Containers
Click To Call 1-888-792-7833Click For Email Quote
We Offer Outstanding Value On Rolloff Rentals In Plano :
In an industry that is highly competitive you need a edge to separate your self from the competition. We do this by providing value with every dumpster rental. Quality service is what keeps customers coming back   .
Easy to use dumpster weight calculator that takes away the guess work on your next quote
Service that is exceptional and always on time. Guaranteed to please the most discerning customers
We make it easy to rent a bin with no hassles or headaches. Simple as counting to three
Get a quote online to help simplify the ordering process and help you save precious time
We have been renting dumpsters for over 15 years and our client base loves our sales team
Dumpster Rental Pricing in Plano is Based on Many Different Factors
To Receive The Lowest Pricing, Call For A Customized Quote Now 1-888-792-7833
Save With Us Between $10 And $100 On Your Rolloff Rental Cost:
We take pride in offering the best customer service and the lowest prices in the industry. Our friendly, knowledgeable staff is here to serve you in a professional  manner and make your dumpster rental experience unforgettable.
We rent rolloffs in 10, 20, 30, and 40 cubic yards. We can handle any size project that you need completed
A FAQ page that will give you answers on how we operate our business. And our staff will be happy to help you with any questions
We have rented over 100,000 dumpster-rolloffs and that is quite an achievement
We can help you with all of your recycling needs. We will take your unused articles to recycling centers. Saving you time
Call now and rent a dumpster at fantastic savings that you can only find with us
Earn Up To $50 | Share / Like Below
Click To Call 1-888-792-7833
Click For Email Quote
10 Yard Dumpster (2 TONS) 4,000LBS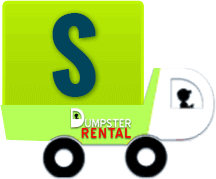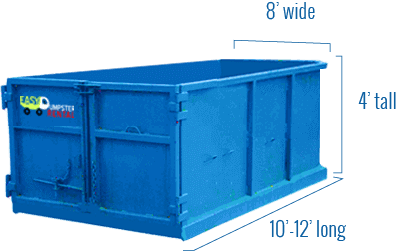 Easy Dumpster Rental
20 Yard Dumpster (3 TONS) 6,000LBS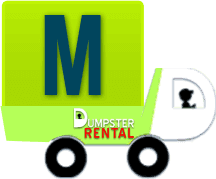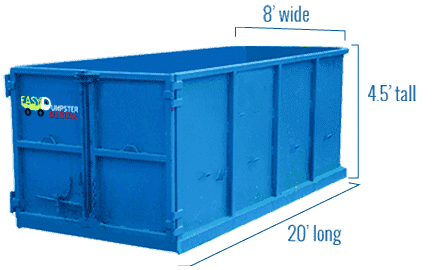 Easy Dumpster Rental
30 Yard Dumpster (4 TONS) 8,000LBS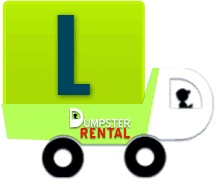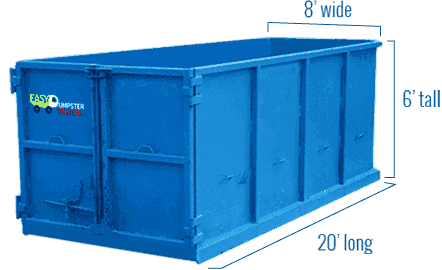 Easy Dumpster Rental
40 Yard Dumpster (5 TONS) 10,000LBS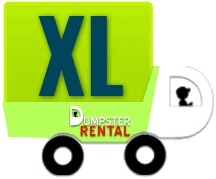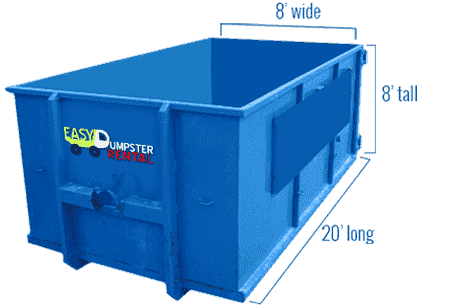 Easy Dumpster Rental
Why It Is Important To Use An Experienced Dumpster Rental Company
Plano is just Northeast of Dallas. It is home to many well known companies including Dell Services, Dr Pepper Snapple Group, J.C. Penny, and Pizza Hut. The population of Plano is 270,000 and was incorporated in 1873. Some notable people from Plano include Lance Armstrong and Kyle Bosworth, a professional football player. We are not a group of professional football players here at Easy Dumpster Rental, but we bring that same determination that a football player or team needs to succeed in a world that increasingly demands perfection. We strive everyday to be the most successful dumpster rental company in the United States. Along with years of dedication and discipline that an athlete will dedicate to become the best they can be, they also gain valuable experience over the years to reach incredible heights. This experience is used every day to continue on a path towards greatness. And that is why at Easy Dumpster Rental we feel that choosing an experienced company over one that lacks the background or know how will be setting you up for a poor dumpster rental encounter. Customer service is the backbone of every great organization. We have worked hard on what we feel is the best customer service in America. Sure, we made some mistakes along the way. But unlike other companies, we learned from past errors and fixed all the bugs in the system. You don't want to rent dumpsters from a company just starting out or is promising you the moon and can't deliver on their promises. We have been in the rolloff rental business for over 15 years. And have renting over 100,000 bins in that time frame. As a result we have thousands of loyal clients who turn to us every day for their dumpster rental needs. There is a reason that we are the most preeminent dumpster rental company in the United States. Besides the years of experience we don't over promise our customers. We delivery and get results. We have cultivated many relationships in this industry so that we can get your canister delivered on time and picked up when you are ready. Our sales team is a group of professionals who love their job and will do anything it takes to get the job done to your complete satisfaction. Besides great customer service, we can offer you the lowest prices in the industry. We will match or beat any of our competitors prices. Our flat rate pricing model precludes any surprise surcharges or hidden fees. But at the end of the day, it is our fabulous customer service that keeps our loyal customers coming back to us. If a company quotes you a low price and can't get the dumpster-rolloff delivered on time what good is low pricing if your dumpster shows up a week late. That will never happen if you rent a dumpster from Easy Dumpster Rental. We guarantee on time delivery and pick up. So when considering a rolloff rental company ascertain if they have the years of experience to get the job done right and at the price they have quoted you. We will never let you down because we are a group of hard working, dedicated employees, striving for perfection.
Landfill Location Plano, TX
Plano is a city in the state of Texas mostly within Collin County. Do-it-yourself garbage disposal service is available at District Transfer Stations to residents in Plano. All resident should take a City of Plano utility bill that reflects garbage services. The stations are listed below:
Custer Transfer Station
9901 Custer Road
(Ridgeview, south of 121)
Plano, TX 75025
972-727-6341
Hours:
Monday – Saturday, 8 am – 4:30 pm
Lookout Transfer Station
1601 E. Lookout Drive
Richardson, TX 75082
972-234-3247
Hours:
Monday – Saturday, 8 am – 4:30 pm
Parkway Transfer Station
4030 W. Plano Parkway
Plano, TX 75093
972-596-8709
Hours
Monday – Saturday, 8 am – 4:30 pm
Recycling
Single-stream recycling is available to Plano residents. All residents are provided with a 95 or 68-gallon roll-out cart by the Environmental Waste Services to place items in. For more informations contact Customer Service at 972-769-4150.
The following materials can be recycled through the program:
Aerosol cans
Steel cans
Chipboard
Glass jars
Junk mail
Newspapers
Paper grocery bags
Phone books
Items not accepted include:
Baby diapers
Batteries
CDs / DVDs
Light bulbs
Mirrors
Paper towels
Plastic shopping
Plastic toys
Styrofoam
Wire hang
Hazardous Waste
The city will collect household chemicals through a special chemical collection program. Collection is done separately so items should not be mixed with regular garbage or recyclables. View the zip codes and collection days below and contact EWS customer service at 972-769-4150 for more information.
Zip Codes and Collection Day:
Mondays – 75025
Tuesday – 75023
Wednesday – 75024 and 75093
Thursday – 75074, 75075 and 75094
Items accepted under the program include:
Fire extinguishers
Ammonia-based cleaners
Floor care products
Furniture polish
Cooking oils
Household products
Insect sprays
Metal polish
Drain cleaners
Items not accepted under the program include:
Aerosol spray paint
Anti-freeze
Automatic transmission fluid
Brake fluid
Car batteries
Diesel fuel
Kerosene
Lighter fluid
Motor oil
Oil filters
Paint
Contact Environmental Waste Customer Service at (972) 769-4150 or Email for information on disposing of other HHW items.
Yard Waste
The city encourages residents to process yard waste into compost. However, yard waste is also collected manually by the Environmental Waste Services crews. Tree trimmings, bus and grass clippings should be placed in biodegradable bags for collection.
Bulk Waste
The Environmental Waste Services Division also provides collection for bulk waste. View the map here or contact Customer Service at 972-769-4150 to schedule a pickup.
It's that easy!
Call Our Team Now
1-888-792-7833