Dumpster Rental in Hoover, Alabama
Rolloff-Rentals That Are So Low You Will Be Amazed
Click To Call 1-888-792-7833Click For Email Quote
How We Can Offer The Lowest Prices On Rentals in Hoover:
The goal at Easy Dumpster Rental is to ensure you have a seamless rental process. Our sales team agents will make renting a rolloff feel like a walk in the park on a sunny day. Call us and let the sun shine in.
Fast, accurate quotes that will outshine the competition
Our customers love our friendly, prompt service and it's guaranteed
Don't "Waste" your time with empty promises from other rental companies
We offer a headache-free rental process that is sure to please
Residential customers love our prices and the value we provide
Dumpster Rental Pricing in Hoover is Based on Many Different Factors
To Receive The Lowest Pricing, Call For A Customized Quote Now 1-888-792-7833
Save On Your Next Dumpster Rental Between $10 And $75:
All dumpster rental companies are not the same. We separate ourselves from the pack by providing phenomenal customer service. And a pricing model that can't be beaten. We will go the ends of the earth to make you happy.
We are very transparent when it comes to our fees
Over 100,000 dumpster rentals and that is a sign of a great company
Order a pick up online to save you some time
15 plus years we have been building a brand that you can trust
Pick up your cell NOW and give us a call
Earn Up To $50 | Share / Like Below
10 Yard Dumpster (2 TONS) 4,000LBS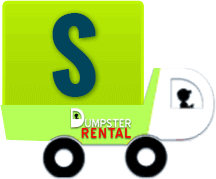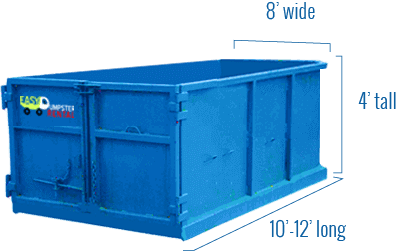 Easy Dumpster Rental
20 Yard Dumpster (3 TONS) 6,000LBS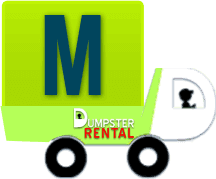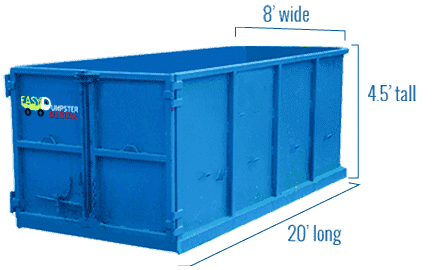 Easy Dumpster Rental
30 Yard Dumpster (4 TONS) 8,000LBS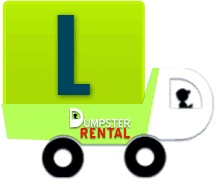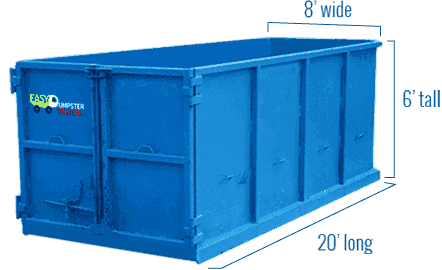 Easy Dumpster Rental
40 Yard Dumpster (5 TONS) 10,000LBS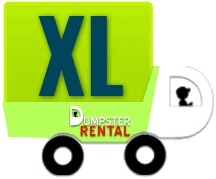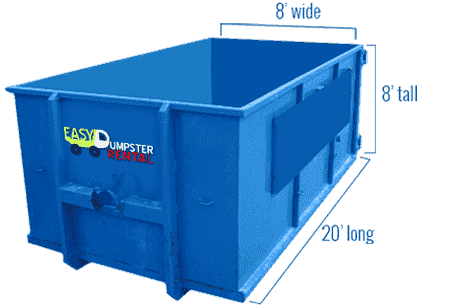 Easy Dumpster Rental
LANDFILL DROP-OFF LOCATIONS IN HOOVER, AL
Hoover, Alabama is situated in Jefferson and Shelby Counties in the northern central area of Alabama. This suburb of Birmingham doesn't have a landfill of its own but is close to several Birmingham area landfills, including:
Birmingham Eastern Landfill
2782 Alton Rd.
Birmingham AL 35210
Phone # 205-655-3391
Hours: 7 a.m. to 3 p.m.
Birmingham Northern Landfill
2800 47th Ave. N
Birmingham AL 35217
Phone # 205-841-4732
Shelby County Landfill
4154 AL-70
Columbiana AL 35051
Phone # 205-669-4169
Hours: 6:30 a.m. to 4:30 p.m.
The city of Hoover supplies curbside garbage pickup twice weekly free of charge to all homes that lie within the city limits. This is strictly for household waste.
For questions about scheduling or collection routes, call 205-444-7543.
Recycling
For Hoover residents, recycling is collected each Wednesday. Acceptable items include:
Aluminum
Catalogs
Copy Paper
Magazines
Metal Cans (food cans only)
Plastic Containers from plastics #1 – #7
Junk Mail
And More (for further information check the recycling site)
Unacceptable Items include:
Styrofoam
Medical Wastes
Aerosol Cans
Wire Hangers
Paint Cans
Glass
And More
Hazardous Waste
Residents can dispose of their hazardous waste once a year, every spring.
Acceptable Hazardous Waste Items include:
Wood Preservers
Household Cleaning Solutions (Metal Cleaners, Polishers, Bleach, etc)
Oil, Latex or Aerosol Paint
Paint Removers, Strippers, Thinners.
Lawn Chemicals (Herbicides, Pesticides, Fertilizers)
Fluorescent Lights
Standard Tires
Batteries (Alkaline and Automotive)
Kerosene
Items not accepted:
Lawn Equipment
Smoke Detectors
Stoves
Microwaves
Air Conditioners
Refrigerators
Freezers
Medical Waste
For more information you can contact their offices at:
2020 Valleydale Rd Ste 111
Hoover, AL 35244
Phone: 205-444-7543
Yard Waste
Hoover offers free leaf collection in the fall and spring. For other natural debris or limbs, you can schedule a pickup by calling 205-444-7543 or using request tracker.
Bulk Waste
Large or bulky items must also be scheduled by calling 205-444-7543 or using request tracker.
Keeping Hoover Beautiful Through Recycling
Hoover is the boyhood home of singer Taylor Hicks, who won the 5th season of American Idol. And, some of the gorgeous parks in America, including Moss Rock Park. The City of Hoover does a wonderful job in providing a comprehensive recycling program that encourages its residents to help keep Hoover beautiful by stressing the importance of recycling. The lack of a far-sighted recycling program can have dire consequences on a community. Cities that implement and promote recycling are going to benefit from many positive outcomes. Including, but not limited to; higher property values, less pollution, and litter.
A Green city will attract more businesses which provide jobs and income for business taxes. Families will be more prone to want to live in a clean and beautiful city to raise their children. Recycling begins at home and most cities supply a bin for curbside recycling. Residents only need to know what is and is not recyclable materials.
And most Government websites will have all the information you need to make the right choices. Recycling also cuts down on landfills being overrun. We are running out of landfill space and recycling is the important solution to this problem. So, please do your community and yourself a huge service by learning as much as you can about recycling and start taking recycling seriously.
The Amazing Flexibility of a Dumpster Rolloff
We bet you didn't know that a dumpster was flexible, but it is when it comes to the many different jobs it can handle.
Residential Recycling Uses: There are many household items laying around the house that you have no use for anymore. And renting a bin is the ideal solution to rid yourself of all that clutter. Be it clothes, books, or getting rid of old tile after a remodel. Throwing out old kitchen cabinets or carpeting, a bin rental is a vehicle that you should choose.
Yard Disposal: Planning on doing a major landscaping project? A dumpster can easily haul away tree branches, dirt, shrubs, leaves, and-and other debris that must go after your makeover of your backyard.
Construction Rolloffs: Have a large home and are planning on remodeling or own a high rise and need to remove massive amounts of materials? A 40-yard dumpster can handle just about any large residential or construction projects. Renting a dumpster makes any clean-up go a lot smoother.
Parade Clean-up: If your city is planning a parade or other type of party, a dumpster will come in handy for trash removal. It's economical and smarter way to get rid of waste.
No matter what the problem is a dumpster offers you the flexibility to solve any type of waste or debris removal. Easy Dumpster Rental has 4 dumpster sizes to handle any size job and at a price that will make you thrilled that you chose us for your rental needs. Our customer service team is standing by to help you conquer any waste removal issues. Give us a call and let our highly trained staff of experts help you get the junk out of your life.
It's that easy!
Call Our Team Now
1-888-792-7833