Dumpster Rental in Lawrence, MA
Get Impressively Low Prices On Roll-Off Today
Click To Call 1-888-792-7833Click For Email Quote
Why We Can Give You Extraordinary Service In Lawrence:
We still believe in an old fashion puritan work ethic. Working hard is second nature for us here at Easy Dumpster Rental. Our sales teams come in every day thinking of new ways to improve our customer service.
Our service can dispose of both construction and residential debris
15 plus years in the sanitation industry and still growing strong
Get a bin quote faster than Spider-man shooting a web
Rent a rolloff unit in one simple call and ordering is easy as A-B-C
Be aware! We can not haul hazardous materials
Dumpster Rental Pricing in Lawrence is Based on Many Different Factors
To Receive The Lowest Pricing, Call For A Customized Quote Now 1-888-792-7833
Save With Us Between $10 And $135 On Your Dumpster Rental Cost:
We have worked from our very humble beginnings to build a brand people can trust. We never take a customer for granted. Each client is treated with the utmost respect and we will try to never let you down.
Super low prices on all of our containers. Guaranteed!
Hassle free environment with no high pressure selling tactics
We will match or beat all competitors prices
Speedy service and super service in Lawrence
Request an online pick up or simply give us a call
Earn Up To $50 | Share / Like Below
Click To Call 1-888-792-7833
Click For Email Quote
10 Yard Dumpster (2 TONS) 4,000LBS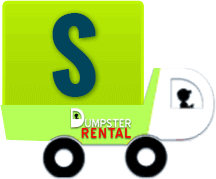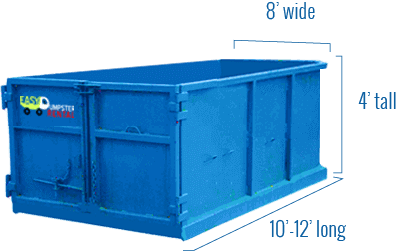 Easy Dumpster Rental
20 Yard Dumpster (3 TONS) 6,000LBS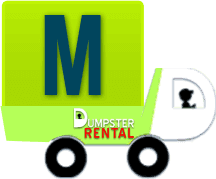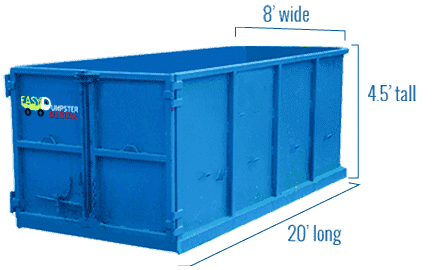 Easy Dumpster Rental
30 Yard Dumpster (4 TONS) 8,000LBS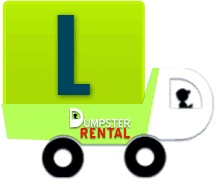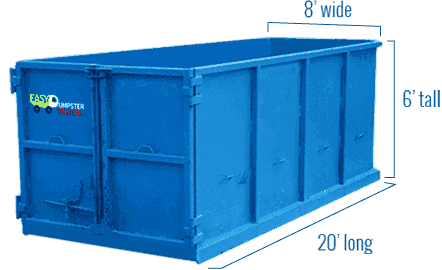 Easy Dumpster Rental
40 Yard Dumpster (5 TONS) 10,000LBS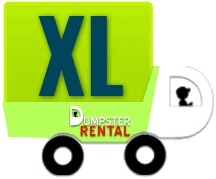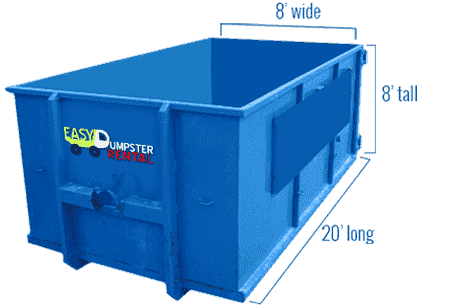 Easy Dumpster Rental
Landfill Location Lawrence, MA
Lawrence is a city that is located in Essex County in the state of Massachusetts. The Lawrence Department of Public Works provides residents with convenient curbside trash collection services. Trash is collected once a week on weekdays, with each day corresponding to different streets.
Lawrence Department of Public Works
200 Common Street
2nd. Floor, Room 201
Lawrence, Massachusetts 01840
(978) 620-3090
Residents who need more information about their collection schedule and drop off locations for household waste are asked to contact the Lawrence Department of Public Works.
Recycling in Lawrence
The Lawrence Department of Public Works also provides residents with curbside recycling collection services that usually occur on the same days as regular trash collection.
Residents who have questions related to their recycling pick up schedule, as well as those who simply want to know where they can drop off recyclables, are asked to contact the Recycling Coordinator for more information.
City of Lawrence – Department of Public Works
Recycling Coordinator
(978) 420-5786
Household Hazardous Waste
The Lawrence Department of Public Works provides residents with a reliable means of disposing of any household hazardous waste that they may have on hand. Residents are instructed to drop off said household hazardous waste at the Lawrence Hazardous Waste Facility with proof of residency.
Lawrence Hazardous Waste Facility
1 Auburn Street
Lawrence, MA 01841
May through October
Second & fourth Saturday
8:00 AM to 12:00 PM
A concise list of items and materials that can be dropped off at the hazardous waste facility can be found here.
Yard Waste
Yard waste collection in Lawrence does not occur on a year-round basis; instead yard waste is collected from the month of April to the month of December. In addition to this, Christmas trees are also collected curbside two weeks in January.
Interesting Facts About Lawrence
Lawrence was settled in 1655 and has a population near 80,000 residents. It's most famous citizen is the great poet Robert Frost. The city manufactures many goods including paper products, New Balance footwear, textiles, and computers. Cambridge College and Suffolk University are both located here. There are many points of interest to visit including the Great Stone Dam and the Essex Art Center. Some well know people from Lawrence include singer and actor Robert Goulet, Joe Perry, lead guitarist of Aerosmith, and the great conductor Leonard Bernstein.
Three Fantastic Reasons To Rent A Container From Easy Dumpster Rental
Whether you are planning on doing a large demolition project or a residential job removing kitchen cabinets renting a canister is the smart solution to hauling residential debris to the landfill. There are at least 3 great reasons for hiring a front load dumpster company like Easy Dumpster Rental in Lawrence. We can save you time, money, and the convenience that other modes of delivering your junk to a landfill can't begin to meet.
Time: Time is fleeting and it is a precious commodity. And we can't be wasting it. Let's take a look a typical scenario involving a renting a large pick up truck versus the clear advantages of renting a roll-off unit. And we will use our 10-yard dumpster, one of our most popular rental sizes for this example. This bin is equivalent to 4 pick up trucks or 90 wheelbarrows. So continuing with the pick up truck scenario, assuming that you do need a 10-yard rolloff, this means that you will be making at least 4 round trips to the landfill.
We doubt you live right next door to the dump. So, you have to make all these trips back and forth. And for the sake of argument, you live 30 minutes to the nearest landfill. That is 5 or 6 hours out of your day just driving to and fro to the landfill. And that's not including the time you need to load the truck with the debris you need to haul. However, if you rent a bin from us, we will take the bin to the dump ourselves in one trip and you will be saving you a ton of time.
Money: Gas prices are rising and large pick up trucks are not known for their fuel efficiency. So there goes more money unwisely spent. And to complicate matters, let us say you don't own a pick up truck and you don't know anyone who does. You are going to have to rent a truck and it isn't going to be just for one day. And depending on how large the project is you are taking on, it could be up to a couple of weeks of going back and forth to that lovely landfill. That is a lot of money for rent and possibly added surcharges for insurance. Plus there may be a fee each time you go to your local landfill. The costs of renting a pick up truck are beginning to rise.
Convenience: However, renting a canister from Easy Dumpster Rental will save you both money and time. And the end result of using a truck versus a container isn't even close. With one quick phone call to our sales agents, we can give you a free quote in minutes and have a dumpster on your site in less than 48 hours. And in some cases, we can have a bin container there 24 hours. We offer simple and elegant solutions.
We have been in the sanitation industry for over 15 years. With 100,000 dumpster rentals under our belt. We have the experience to get the job done right the first time. Our valuable industry connections give us an advantage in pricing and getting a dumpster to you in a timely fashion.
We guarantee our delivery and pick up times. And our prices will put a grin on your face. No one can come close to matching our prices. And we dare you to try to find a company that can. And if you do find a lower price, we will beat or match it. No problem. So give us try and call Easy Dumpster Rental. The fastest growing canister-bin rental company in America.
It's that easy!
Call Our Team Now
1-888-792-7833