Dumpster Rental in Lowell, MA
Get Super Low Roll-Off Rental Service
Click To Call 1-888-792-7833Click For Email Quote
Why Our Container Service is Number One In Lowell:
We don't use words like Customer Satisfaction casually. This is one of our most core ethic and we work hard at protecting our name. We want to provide the best service in Lowell and the Commonwealth.
Sales reps who will treat you with integrity and respectfully
Get a free canister quote in a few minutes. Online if you like
Container sizes in 10, 20, 30, and 40 cubic yards
All of our rental services are guaranteed
Hassle and headache-free service that w ill bring a smile to your face
Dumpster Rental Pricing in Lowell is Based on Many Different Factors
To Receive The Lowest Pricing, Call For A Customized Quote Now 1-888-792-7833
Save With Us Between $10 And $150 On Your Rolloff Unit Rental Cost:
Easy Dumpster Rental is a brand you can put your trust in. We have been the industry for over 15 years. Literally, thousands of customers return to us each year to do business. One of the reasons is we keep our prices affordable.
We use a flat rate pricing model. One quote and same final price
We run a transparent company with no hidden fees
A FAQ page to answer all of your questions about our company
We just love trash and helping you get rid of it
Call us right now and save like never before
Earn Up To $50 | Share / Like Below
10 Yard Dumpster (2 TONS) 4,000LBS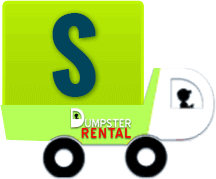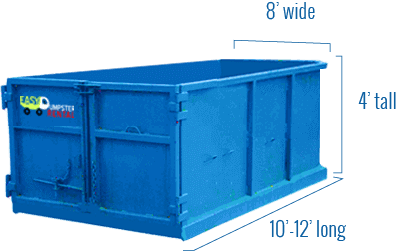 Easy Dumpster Rental
20 Yard Dumpster (3 TONS) 6,000LBS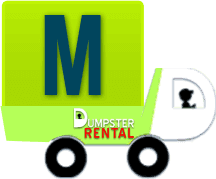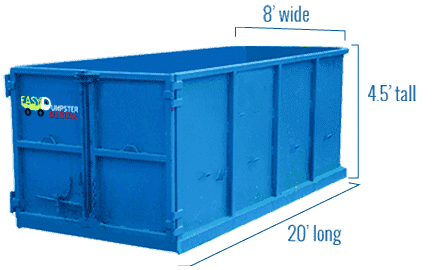 Easy Dumpster Rental
30 Yard Dumpster (4 TONS) 8,000LBS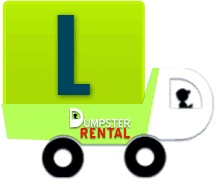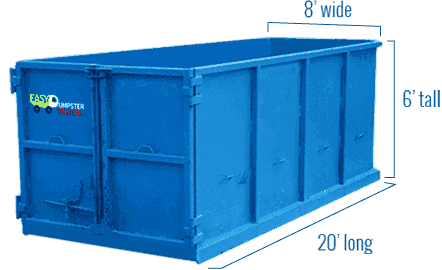 Easy Dumpster Rental
40 Yard Dumpster (5 TONS) 10,000LBS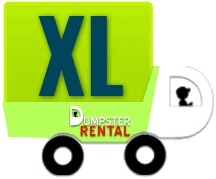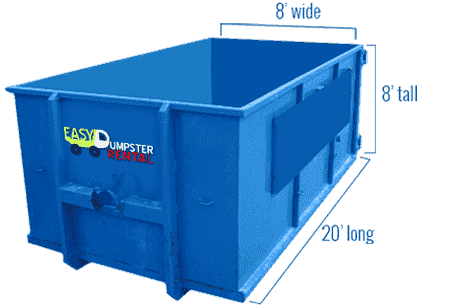 Easy Dumpster Rental
Landfill Location Lowell, MA
Lowell is a city that is located in Middlesex County in the state of Massachusetts. As a subdivision of the Lowell Public Works Department, the Lowell Solid Waste & Recycling Office is directly responsible for providing residents with reliable curbside trash collection services.
Lowell Solid Waste & Recycling Office
1365 Middlesex Street
Lowell, MA 01852
(978) 674-4309
Monday to Friday, 8:00 AM to 5:00 PM
If residents have household trash that they need to dispose of in an alternative manner (e.g. via a drop off location) then they are asked to contact the Lowell Solid Waste & Recycling Office for more information on this matter.
Recycling In Lowell
Just like regular household trash, recyclables are also collected curbside from the homes of Lowell residents, courtesy of services provided by the Lowell Solid Waste & Recycling Office.
If residents have recyclables that they need to drop off outside of their collection schedule, they are asked to contact the Lowell Solid Waste & Recycling Office for more information on this matter.
Household Hazardous Waste
The Lowell Solid Waste & Recycling Office – and by extension also the Lowell Public Works Department – tries its best to minimize the risks that all types of household hazardous waste pose to residents and their environment.
The Lowell Solid Waste & Recycling Office outline various method for safely disposing of numerous types of household hazardous waste and in addition to this they are also responsible for organizing and managing several hazardous waste days throughout the city.
Consumer grade electronics can be dropped off at Best Buy or at Staples, and in both cases, this is usually free of charge.
Yard Waste
The Lowell Solid Waste & Recycling Office also provides yard waste collection services to all eligible residents. However, unlike household trash and recyclables, the collection of yard waste is not a year-round occurrence. Instead, yard waste is only collected from households starting in the month of April and ending in the month of December.
Interesting Facts About Lowell
Lowell has a population of 110,000 giving it the distinction of being the 4th largest city in the state. During the American Industrial Revolution, Lowell was the center of this explosion in industry. Settled in 1653, it eventually became the hub of the textile industry in America. Lowell has many points of interests, historical buildings, and an active cultural scene. The city is home to the University of Massachusetts at Lowell and Middlesex Community College. Some interesting people from Lowell include astronaut, Richard M. Linnehan and the famous actress, Bette Davis.
Five Simple Steps You Can Take Now To Improve Our Environment
Our ecosystems are very fragile. We are getting to the stage where resources and raw materials are becoming harder to find and mine. Landfills space is at a premium and some will argue we are running out space for all the junk we toss away. A landfill can take years to get permitted and millions of dollars to build. And no one wants a landfill in their backyard. Litter and pollution are very where.
Underwater drinking resources are being contaminated or being threatened. We don't think twice about how fast we are depleting our forests. And the water we do have, we waste way too much. But there is hope. We can implement these 5 simple steps and help keep our environment cleaner for generations to come. But one need to act now.
Some simple suggestions: Use "Green" products around the home that are friendly to you and the environment. Find replacement products for the household hazardous waste that are lurking in your home. Do a Google search to find eco-friendly insecticides. Use latex paint instead of oil-based paints. Plant a tree. This will help keep our air cleaner. Try to stay away from using plastics. They are very difficult to break down chemically.
Dispose of unused medications properly: Don't ever throw unused or unneeded medications in the sink or toilet. They will seep into our drinking water and contaminate it. Most cities have drop-off centers from proper disposing of. Contact your local government officials to find out where in your city this can be done. Sometimes police stations will handle this for you.
Put in a low-flow shower head: This a great solution to control the amount of water you are using. And take quick showers. Our men and women in the Navy take quick showers to help conserve water. Usually, they can do this in less than 5 minutes. Though this isn't always practical, you can definitely restrict the amount of water you use when showering. Make sure no faucets are leaking and don't run the water while you are shaving. Just turn it on to clean your blade after each stroke.
Buy a tote bag to take shopping with you: A canvas bag or two will cut drastically on the amount of plastic you will use. Both the Pacific and Atlantic Oceans have these giant plastic patches that are slowly destroying marine life and the viability of our sea water. Turn off lights in rooms you are not currently in. This will cut down on utility expenses and save our power. Monitor your thermostats and keep them at the lowest levels as possible. This too will help keep costs down.
Recycle all you can: Recycling is the simplest thing we can do. Most cities make it very easy to recycle. All cities have curbside bins and some employ what is called single-stream recycling. So you don't even have to separate all the materials. It is done at the recycling plant. Take your unused materials to your local recycling centers. Don't throw away unused food. Local food banks will be more than happy to take your food and give it to the homeless at their soup kitchens.
These are just a few suggestions that you can use every day to help keep our planet clean and safe. If we all pitch in and follow some simple guidelines, we can have a very beautiful place to call home. And remember to use Easy Dumpster Rental for all of your trash disposal needs. It's more practical, economical, and just plain smarter than renting a pick up truck.
It's that easy!
Call Our Team Now
1-888-792-7833