Dumpster Rental in Buffalo, NY
Get Awesome Container Rental Prices
Click To Call 1-888-792-7833Click For Email Quote
How We Offer The Leading Container-Dumpster Service In Buffalo:
We offer the number one rolloff service in the country. Over the years we have build a brand that customers believe in and trust for all of their dumpster needs. Each year thousands of our clients return to us because we deliver.
We bring outstanding value with on time delivery and pick up
Construction dumpsters are available to help with your demolition projects
Get a quote in just mere minutes where you will be pleasantly pleased with our low prices
A sales team that will exceed your expectations with their industry knowledge
No hassles, no headaches, just smooth sailing when you do business with us
Dumpster Rental Pricing in Buffalo is Based on Many Factors
To Receive The Lowest Pricing, Call For A Customized Quote Now 1-888-792-7833
Save With Us Between $10 And $85 On Your Dumpster Rental Cost:
Saving you money is what is important to us. We believe we have the lowest prices in the industry and we promise to match or beat any competitors prices. Our sales team here to please you not squeeze every last dollar out of you.
Up front prices with no hidden fees or surprise surcharges
We offer the best dumpster price guarantee and all of costs are transparent
Well over 100,000 rolloffs rented to both the construction and residential markets
Over 15 years in the sanitation industry with thousands of satisfied customers
We have many happy customers that love renting-bins from us
Earn Up To $50 | Share / Like Below
Click To Call 1-888-792-7833
Click For Email Quote
10 Yard Dumpster (2 TONS) 4,000LBS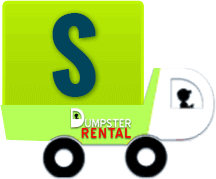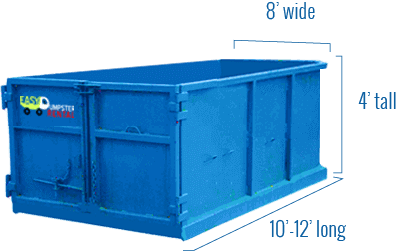 Easy Dumpster Rental
20 Yard Dumpster (3 TONS) 6,000LBS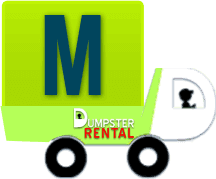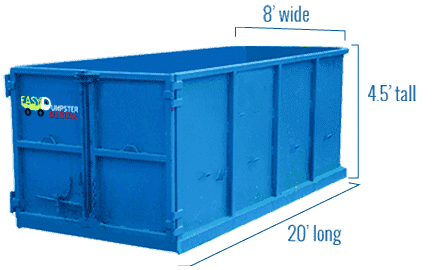 Easy Dumpster Rental
30 Yard Dumpster (4 TONS) 8,000LBS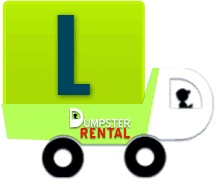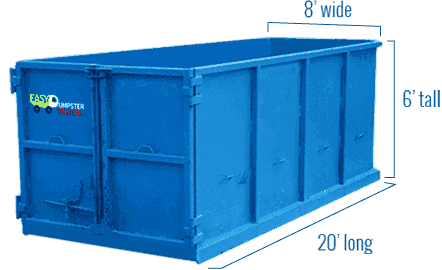 Easy Dumpster Rental
40 Yard Dumpster (5 TONS) 10,000LBS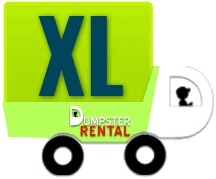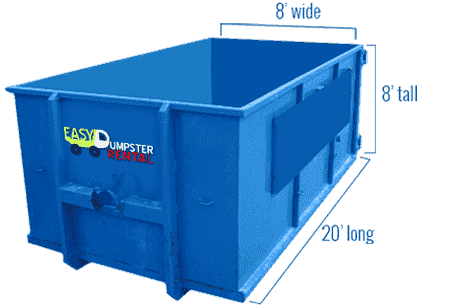 Easy Dumpster Rental
Landfill Location Buffalo, NY
Buffalo is the county seat of Erie County, the most populous city in Western New York, and after New York City it is the second most populous in the entire state. The area is serviced by the East Side Transfer Station, information on which can be found below.
East Side Transfer Station
793 South Ogden Street
Buffalo, NY
716-823-0795
Hours Of Operation For Residential Drop Off
Monday – Friday
6:30AM – 9:00AM
1:00PM – 3:00PM
Saturday
8:00AM-12:00PM
While the East Side Transfer station does accept a wide variety of waste materials, it does not accept most types of common household hazardous waste. Residents are required to provide not only their driver's license but also a utility bill that serves as proof of address. Each dwelling is permitted to free disposal of only 1 ton of waste – afterward a fixed per ton rate is charged.
The City of Buffalo's Department of Public Works, Parks & Streets also provides curbside trash pickup services for residential locations as well as businesses; these pickup services operate on a pre-set schedule.
Few Other Facts about Buffalo
Buffalo is a city on Lake Erie which holds the dubious distinction of living in the snow belt and as a result get hits with amazing blizzards. In November 2014 the city had a blizzard that produced over 5 feet of snow. The largest employer in the city is The State of New York is the largest employer with over 15,000 employees. In October 1964 at The Anchor Bar, Teressa Bellissimo, created the first, now world famous buffalo wings. The metro area of Buffalo has over 1.5 million residents and the city was first settled in 1789.
Recycling In Buffalo
The City of Buffalo operates on a weekly recycling pickup schedule that is provided to residents by the city's Department of Public Works, Parks & Streets.
Items that are accepted include:
PAPER

Paperboard (No wax coated paperboard)
Office Paper & Junk Mail (Envelopes, Flyers, Brochures, Postcard, etc.)
Newspaper (Remove bags, strings & rubber bands)
Phone Books (All types & sizes)
Magazines & Catalogs (All types & sizes)
Milk & Juice Cartons (Empty containers only)
Cardboard, Pizza Boxes & Paper Bags (Flatten cardboard. Remove wax paper & food residue from pizza boxes)

PLASTIC

All category 1-7 household plastics (Empty containers only)
Plastic Jugs/Bottles
Ridgid Plastics

METAL
Aluminum Cans
Kitchen Cookware (Metal pots, pans, tins & utensils)
Steel & Tin Cans (Empty cans only)
GLASS
Clear & colored
Items that are not accepted include:
No medical waste/syringes
No chemicals (dry or liquid)
No propane tanks
No electrical cords
No wood items
No concrete
No paint cans
No household cleaners
No garden hose
No flammable liquids
No garbage
No Styrofoam containers/packing
Occasional recycling events are held in the city; local news sources and the city's website can be used to find exact dates.
Household Hazardous Waste Drop Off Day
City of Buffalo Residents Only
Location:  Cazenovia Park, Buffalo NY
Household Hazardous Waste
Buffalo and the rest of Erie County has strict guidelines when it comes to the disposal of HHW. Erie County provides various HHW collection events every spring. Residents can call (716) 858-6800 to find out more about these collection events.
Materials that are accepted at these events include:
Up to 10 gallons of waste automotive fluids such as: motor oils, gasoline, antifreeze, brake & transmission fluids;
Up to 10 gallons of oil-based paints, paint strippers and thinners, spray paints, kerosene Rechargeable Batteries
Up to 2 gallons or 20 pounds of pesticides, fertilizers and pool chemicals;
Mercury and any Mercury containing devices such as thermometers or thermostats.
Yard Waste
In Buffalo, yard waste is collected curbside similarly to regular trash. However, the city's Department of Public Works, Parks & Streets asks that residents place their yard waste in clear plastic bags beside their regular tote. These plastic bags should not weigh more than 50 pounds.
What Sets Easy Dumpster Rental Apart From The Competition
What sets us apart from the majority of other dumpster companies is our longevity. We have been in the sanitation industry for over 15 years. Half of all companies in any industry are lucky to make past 5 years. But we made our own luck buy giving the consumer what they all desire. A company that provides great customer service and super low prices that can't be beaten. Our company ethos is old fashion where words like honesty and integrity still mean something. We never over promise and when we tell you that we will have your dumpster-rolloff there on time we will be there on time. Ditto for pick up. We know that you have busy lives with no time to waste. We respect that fact and guarantee all of our services. We aren't not like other service orientated companies that make you wait while Rome is burning, we work on your timeline, not ours. Because we have been in business for so long we have well-established relationships with industry insiders who make things happen.
Pricing, of course, is an important consideration when looking to hire a service. We believe we offer the lowest prices in the industry and will match or beat any competitors prices. We utilize a flat rate pricing model so you know what you will pay ahead of time. We will never add on hidden fees or ambush you with surcharges, which by the way, many dumpster companies do. Our sales staff members are highly qualified and have worked many years in the rental bin business so you will have the confidence that you are working strictly with professionals. Easy Dumpster Rental also has an easy to use dumpster weight calculator which serves two purposes. One, you will always get the right size dumpster-container for your job and two, as result of getting the correct size bin, you will never be paying extra money for a front load dumpster that you don't need. The bigger the rolloff the more costly it is going to be. And speaking of dumpsters we have a variety of sizes for any project.
We have in our inventory 4 rolloff sizes. 10, 20, 30, and 40-yard dumpster to choose from. So no matter if you are a residential homeowner looking to do a small back yard project or you have a huge construction business looking to do a large demolition job, we have the dumpster-bins you need. We offer same day service in Buffalo and if you like you can get a quote online or request a pick up online also. We are trying to make working with us a simple as possible.
So we hope that the next time the need arises that you need a rental dumpster service you will choose Easy Dumpster Rental and join thousands of happy customers who have literally return to us each year for their rolloff needs. We have developed a loyal following over the years because we have worked very hard to please our customers by offering great customer service coupled with prices that just can't be beat. Call us now and you will be glad you experienced the Easy Dumpster Rental way of conducting business.
It's that easy!
Call Our Team Now
1-888-792-7833