Dumpster Rental in Jamestown, NY
Get Roll-off Busting Prices Here
Click To Call 1-888-792-7833Click For Email Quote
How We Offer Supreme Dumpster-Bin Service In Jamestown:
When you want the job done right the first time your only choice in Jamestown is Easy Dumpster Rental. We cater to you and offer on time delivery and pick up on your terms not ours. Count on us to exceed your expectations.
We our all ears when it comes to what you want and how you want it
Read testimonials about how happy our customers are with the service we provide
Same day service available in Jamestown and nearby cities
An easy to use container weight calculator to insure accuracy in getting the right size bin
We provide residential rolloffs and can help you in all of your recycling needs
Dumpster Rental Pricing in Jamestown is Based on Many Different Factors
To Receive The Lowest Pricing, Call For A Customized Quote Now 1-888-792-7833
Save With Us Between $10 And $100 On Your Dumpster Rental Cost:
Honesty and loyalty are not just mere words to us. We work diligently to make sure you have a great experience with us and get the lowest prices in the sanitation industry. We are the fastest growing rolloff company in America.
We have flat rate pricing model that will keep you smiling all day and all night long
No excuses ever offered by our sales staff. We will be there until the job is completed
Over 15 years in the trash-hauling business. Go with the most experienced company
We match or beast any body's prices guaranteed
A migraine free ordering process and your complete sanctification is all we care about
Earn Up To $50 | Share / Like Below
Click To Call 1-888-792-7833
Click For Email Quote
10 Yard Dumpster (2 TONS) 4,000LBS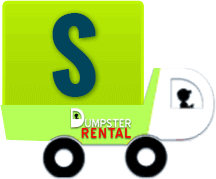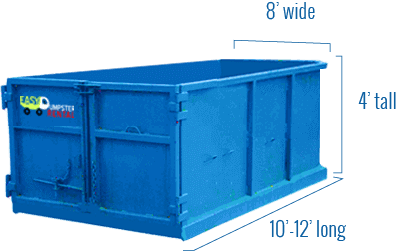 Easy Dumpster Rental
20 Yard Dumpster (3 TONS) 6,000LBS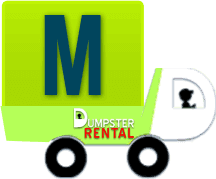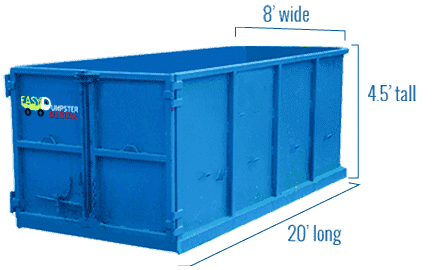 Easy Dumpster Rental
30 Yard Dumpster (4 TONS) 8,000LBS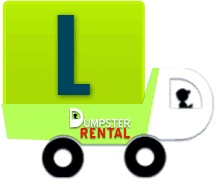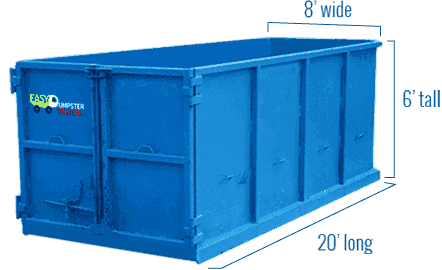 Easy Dumpster Rental
40 Yard Dumpster (5 TONS) 10,000LBS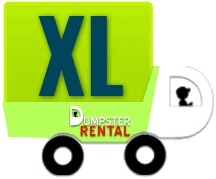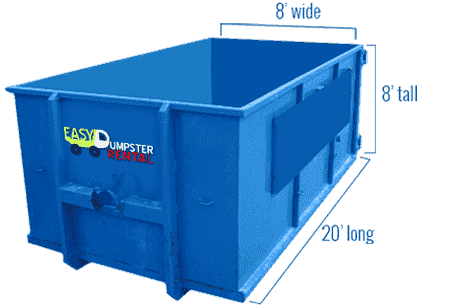 Easy Dumpster Rental
Landfill Location Jamestown, NY
Jamestown is one of the many cities that make up the state of New York. It is situated in Chautauqua County. In addition to the Chautauqua County Landfill there are four Transfer Station in the area where residents can dispose of waste. View the Residential Disposal Rate Chart on the website for specific garbage disposal rates.
Chautauqua County Landfill
3889 Towerville Road
Jamestown, NY 14701
Phone: 716-985-4785
Hours of Operation:
Monday to Friday: 7:30 to 3:30
South County Transfer Station
2570 South Work Street
Falconer, NY 14733
Phone: 716-665-6894
Hours: Tuesday, Thursday, Friday, Saturday: 7 a.m. – 3 p.m.
North County Transfer Station
3688 Webster Road
Fredonia (Laona), NY 14063
Phone: 716-672-2200
Hours: Tuesday, Thursday, Friday, Saturday: 7 a.m. – 3 p.m.
West County Transfer Station
121 Osborne Street
Sherman, NY 14781
Phone: 716-761-6565
Hours
Tuesday & Saturday: 7 a.m. – 3 p.m.
Landfill Transfer Station
3889 Towerville Road
Ellery, NY 14712
Phone: 716-985-4785
Hours
Monday, Wednesday, Saturday: 8 a.m. – 4 p.m.
Contact the landfill and respective Transfer Stations for items accepted at the numbers provided above.
Recycling In Jamestown, NY
Recyclables can be disposed of any of the Transfer Station in Chautauqua County by Jamestown residents.  All items delivered to the sites should be placed into designated disposable containers in order to be accepted by attendants at the station.
The items below can be delivered to the Transfer Station without paying a fee:
Glass Jars & Bottles
Plastics
Brown Paper Bags
Corrugated Cardboard
Mixed Paper
Newspapers
Items that should not be taken to the Transfer Station include:
Hazardous waste
Infectious waste
Medical waste
Hazardous Waste Disposal Jamestown, NY
Residents in Jamestown can dispose of household hazardous waste at events held by Chautauqua County. Household Hazardous Waste Collection events are only open to residents in the county.  All city residents are urged to dispose of leftovers HHW items that can explode, catch fire, or that or toxic or corrosive.
This Includes The following items:
Paints
Cleaners
Batteries
Pesticides
Alkaline batteries
Brush cleaners
Disinfectants
Herbicides
Mercury
Radioactive material
Yard and Bulk Waste Disposal
Jamestown residents can also dispose of yard and bulk items at anyone of the Transfer Station within the county of Chautauqua. Visit the website to Residential Disposal Rate Chart for rates to dispose of bulk items at yard waste at the Transfer Station.
How Easy Dumpster Rental Prices It's Dumpsters
Before renting a dumpster it's a great idea to get a feel how dumpsters are cost out. We utilize a flat rate pricing model, which basically means that you will never receive a different cost on your invoice then what you were first quoted. Unless you haul a material that was different than first agreed upon and you haul hazardous waste. That is against the law and the EPA will enforce stiff fines for hauling hazardous waste materials. There are 4 main factors to consider in the pricing structure; a city's or counties landfill fees, type of debris, amount of debris, and the length of the dumpster rental period.
Below are a four main factors which influence roll-off cost:
 A) Landfill Cost
The cost for disposing solid waste material and construction debris at a landfill generally can vary between city and or county. Therefore the cost for dumping waste in Jamestown may be lower or higher than the next county over. This comes into play when determining your dumpster rental cost. Tipping fees are determined by each individual landfill and we have no control over their prices. Easy Dumpster Rental will never charge extra for landfill fees unless you go over the allowed weight or dispose of hazardous materials as mentioned earlier.
 B) Debris Type
The type of waste that you are going to dispose of can have an impact on the rental cost of your container bin. Waste disposal companies are required to send debris collected to specific locations. Some landfills accept both solid waste, construction debris and recycling materials. Others have different policies. So, there may be more than one drop off point for the dumpster. Most recycling centers offer a lower price because it is easier to process than solid waste.
  C) Debris Weight
The weight of the trash that we are hauling off will affect the size of the rental container as well as the dumpster size that you need. Typically, there are four dumpster sizes: 10, 20, 30, and 40 cubic yards. There are other sizes if needed  and your sales agent will be happy to explain the different sizes if they are needed for your haul. A very simple rule of thumb is the greater the size, the higher the starting cost. Customers very often order bigger dumpsters to play it safe and as a result end up paying more than they have to. We want to save you money, not steal it. So to insure you are getting the right size bin we have an easy to use dumpster weight calculator to make sure you get the perfect size canister and nothing more. If you have questions, our highly experienced and capable sales team can guide you into the right dumpster.
D) Rental Period
Dumpsters of all sizes typically are rented for 7 or 14 days. But we are very flexible to the needs of our customers and if you need more time, please call our office to let us know before the original rental period is over. This way we can work out an acceptable price and help prevent you getting extra fees added to your invoice for exceeding the original rental period. If you have any questions at all, first check out our FAQ page and if you still have questions by all means, call our office. With over 15 years experience when can answer just about any inquiry you have and can anticipate problems before they arise.
Other Quick Facts About Jamestown
Jamestown was founded in 1810 and is home to the beautiful Chautauqua Lake and the famous institute with the same name. The city has close to 32,000 residents with The Cummins Diesel Engine Company being one the cities biggest employers. The area has a great agricultural tradition with companies such as Welch's and Kraft Foods. Also, Jamestown's agro business is the largest in the New York when it comes to wine and jelly grapes. And the area is only second to California when it comes to Concord grape production. Jamestown's most famous resident by far is the late great comedic actress, Lucille Ball.
It's that easy!
Call Our Team Now
1-888-792-7833