Dumpster Rental in Ithaca, NY
Get A Great Value On Open-Top RollOff Rental
Click To Call 1-888-792-7833Click For Email Quote
How We Are Able To Provide Outstanding Service In Ithaca:
We are by far the leading dumpster rental company in Ithaca. We've worked hard to build a reputation that is uncompromising when it comes to giving our customers the best service possible.
We rent bins to the residential community and to the construction industry
A simpler ordering process that is headache free and just takes a minute of your time
Dumpster sizes available in 10, 20, 30, and 40 cubic yards to handle any project
Over 15 years providing quality rental services and a superb reputation
An easy to use open-top rolloff calculator. No guess work involved when ordering a bin
Dumpster Rental Pricing in Ithaca is Based on Many Different Factors
To Receive The Lowest Pricing, Call For A Customized Quote Now 1-888-792-7833
Save With Us Between $10 And $95 On Your Rolloff Rental Cost:
In today's tough economic times it is refreshing to find a company that cares that their customers aren't be taken advantage of. We take enormous pride in offering you the lowest prices in the industry.
Low price guarantee with a flat rate pricing model that will put a smile on your face
All of our costs are transparent . You should know what you are paying for
Get an instant bin quote that will be something that will astonish you with how low we can go
Same day service in Ithaca and neighboring cities if the need arises for a fast solution
Friendly, helpful staff that will give you straight answers with no baloney
Earn Up To $50 | Share / Like Below
Click To Call 1-888-792-7833
Click For Email Quote
10 Yard Dumpster (2 TONS) 4,000LBS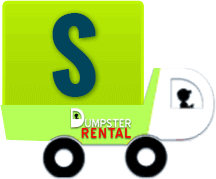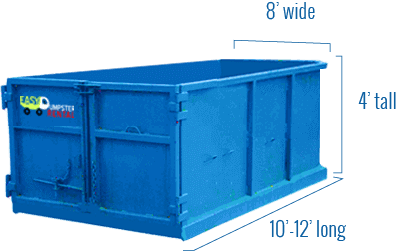 Easy Dumpster Rental
20 Yard Dumpster (3 TONS) 6,000LBS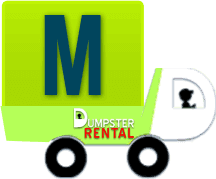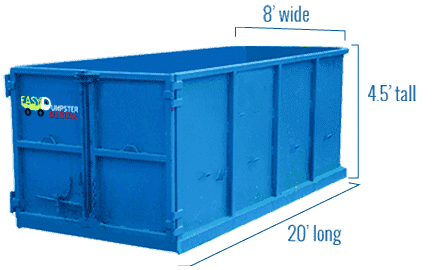 Easy Dumpster Rental
30 Yard Dumpster (4 TONS) 8,000LBS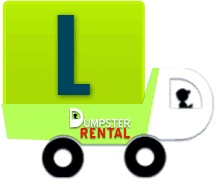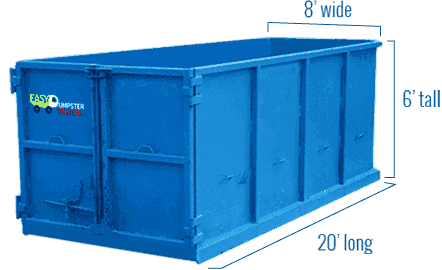 Easy Dumpster Rental
40 Yard Dumpster (5 TONS) 10,000LBS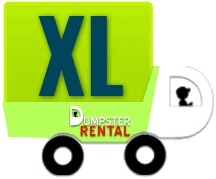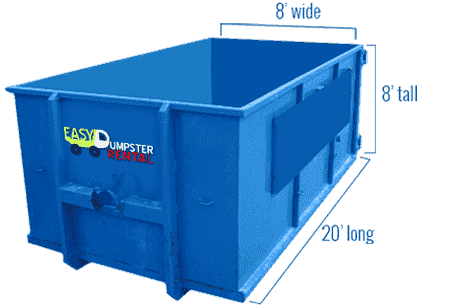 Easy Dumpster Rental
Waste Drop-off in Ithaca, NY
Ithaca is a city located in the state of New York in the Southern Tier-Finger Lakes region and the seat of Tompkins County. City residents can drop off accepted household trash at the Tompkins County Solid Waste and Recycling Center. Address for the facility is listed below:
Tompkins County Solid Waste Management
122 Commercial Ave
Ithaca, NY 14850
607-273-6632
Hours of Operation:
Facility hours: Monday to Saturday: 7:00 am – 3:30 PM
Office hours: Monday to Friday: 8:00 am to 4:30 pm
Materials Accepted Include:
Electronics
Batteries
Food Scraps
Fluorescent Light Bulbs
Propane Tanks
Etc.
Items Not Accepted Include:
Radioactive Waste
Medical Waste
Infectious Waste
Explosives
Recycling in Ithaca, NY
Residents in Ithaca are provided with biweekly curbside recycling courtesy of Tompkins County. Go here and Select Town from map to find out your recycling day. All recyclables should be placed in the designated bin then left at the curb for collection by city haulers. Go here to view the curbside recycling guidelines.
Items that can be recycled include:
Cardboard
Mixed Paper
Glass Containers
Metal Cans
Foil
Plastic #1 to #7
Paper Milk
Juice Cartons
Small Rigid Plastics
Items that should not be recycled are:
Plastic Bags
Styrofoam
Tissues
Drinking glasses
Paper cups
Napkins
Syringes
Hangers
Hazardous Waste Material Disposal In Ithaca, NY
Ithaca residents are urged to dispose of Household Hazardous Waste carefully due to the dangers it poses to their health and surroundings. The Tompkins County Solid Waste Management Division (TCSWMD) provides residents of Ithaca with a permanent location to dispose of HHW. However, all residents are expected to have a  valid permit to attend events at the location. Go here for information on upcoming events.
Household Hazardous Waste Accepted Include:
Cleaning products
Automotive products
Lawn products
Mercury
Oil-based paints
Items that are not accepted at events include:
Ammunition
Gas cylinders
Explosives
Firearms
Asbestos
Medical Waste
Infectious waste
Radioactive waste
Yard Waste Collection In Ithaca, NY
The city will provide residents with yard waste collection between April and November 30 on weeks when recycling is not provided. All yard waste must be placed by the curb the night before scheduled collection. Leaves and grass should be placed in biodegradable recycling paper bags while branches should be tied in bundles not exceeding 4 feet in length for collection.
Bulk Waste Collection In Ithaca, NY
Contact Phil Davis by Email or call 607-272-1718 between 7 a.m. to 3:30 p.m., Monday to Friday for information on Bulk Waste collection.
Other Facts About Ithaca
Ithaca is located in the Finger Lakes district in upstate New York. It is home to one of America's elite universities, Cornell and is also home to Ithaca College. Founded in 1780, this predominately college town has 30,000 residents. There is a vibrant art scene in Ithaca led by the Cayuga Chamber Orchestra. Some well known people from the area include, writer David Foster Wallace and actress Mary McDonnell of "Dancing with Wolves" fame.
Let Us Help You Clean Out Your Garage Or Basement With A Bin Rental
Do you have either or may be both a garage or basement that is so cluttered that you can navigate either without tripping over something? Or one of your cars or perhaps both can't fit into the garage anymore? Well if you answered yes to one or both of these questions, don't you think its about time to make some room? Yes it is! And Easy Dumpster Rental can help you with these projects.
A rolloff-bin is the ideal receptacle to aid you when it comes time to haul away all that trash to the landfill of recycling center. We have containers in 4 sizes, 10, 20, 30, and 40, cubic yards that can handle any size job. And to help you visualize the volume of of our dumpsters, a 10-yard bin is equal to 4 large pick up trucks or 90 wheelbarrows. And the 40-yard container is on par with 16 large pick up trucks.
And speaking of pick up trucks don't rely on this mode of transportation to take your debris to a landfill. Renting a dumpster from us is the most practical and economical way to the landfill. A pick up truck is going to be more expensive in the long run when you start factoring in rental fees, gas, insurance, and more importantly, we can save you time.
For instance, if you believe you are going to need a 10-yard bin and you use a pick up truck instead, you are going to be making 4 round trips to the landfill and we doubt that it is just right around the corner. Who has that much time to waste on driving when we can do the same job in one trip.
With over 15 years in the dumpster rental industry we bring valuable expertise to help you get the job done right the first time. We promise to be on time for both delivery and pick up. We guarantee the lowest prices in the state and we will beat or match all competitors prices. We will advise you where the most ideal place to put your dumpster on delivery day. And if you can put the rolloff in the street, which by the way is the best place, that leaves the lawn or driveway has your only options.
It would be a good idea to go to your local lumber yard and buy some planks or plywood to place under the wheels of the bin to protect your yard or driveway. Dumpsters do get quite heavy but if you follow these simple steps your yard will look as good as it was before we dropped off the container. Furthermore, our sales agents will even tell you the best way to fill your bin to maximize the volume.
All you have to do now is give us a call and within minutes we will have a super low quote. We will recommend the appropriate size canister and just tell us when and where you would like delivery. And when you are ready for a pick up, just go online and request a pick up time. We endeavor to make the ordering process super easy and it is. So stop procrastinating and clear out the junk that is cramping your lifestyle. We would love to hear from you and you will be glad you chose Easy Dumpster Rental.
It's that easy!
Call Our Team Now
1-888-792-7833