Dumpster Rental in Syracuse, NY
Get Super-Duper Roll-Off Price Today
Click To Call 1-888-792-7833Click For Email Quote
How We Are Able To Offer You Timely Service In Syracuse:
In a service oriented business likes ours it is imperative to have a outstanding logistical operation. With an aggressive, well thought out strategy, we are able to give you the service you demand. Like on time delivery and pick up.
We promise we will have your rental bin when and where you want it on your terms
Easy and quick responding ordering process that will have you mesmerized with our competency
A variety of rolloffs to choose from to help you manage any size project
No headaches when you work with our polished sales team
An easy to use dumpster weight calculator to insure a great quote and a suitable bin size
Dumpster Rental Pricing in Syracuse is Based on Many Different Factors
To Receive The Lowest Pricing, Call For A Customized Quote Now 1-888-792-7833
Save With Us Between $10 And $95 On Your Canister Rental Cost:
We know you want a great price on your dumpster rental. And we know that money doesn't grow on trees. So you can rest assured that you will have the lowest price in the industry and we guaranteed it. No bull, just results.
We don't like surprise fees and you will never see an add on to your rental bin cost
Our flat rate pricing model is very transparent so you don't have to guess what you are paying for
We will match or beat any competitors prices. No gimmicks just truth in pricing
15 years experience gives us the know how so you can have confidence working with us
Call today and take advantage of our super low prices
Earn Up To $50 | Share / Like Below
Click To Call 1-888-792-7833
Click For Email Quote
10 Yard Dumpster (2 TONS) 4,000LBS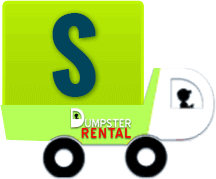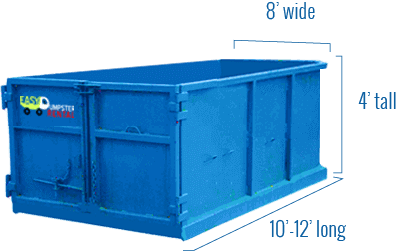 Easy Dumpster Rental
20 Yard Dumpster (3 TONS) 6,000LBS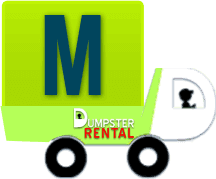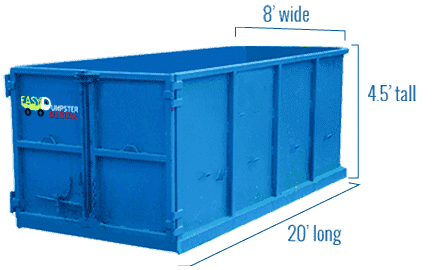 Easy Dumpster Rental
30 Yard Dumpster (4 TONS) 8,000LBS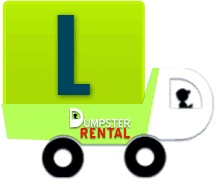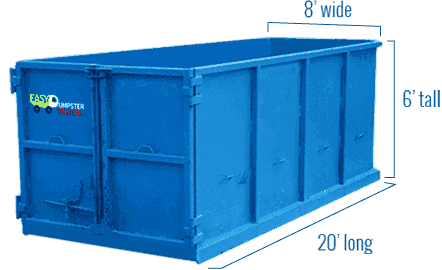 Easy Dumpster Rental
40 Yard Dumpster (5 TONS) 10,000LBS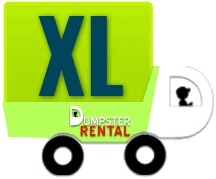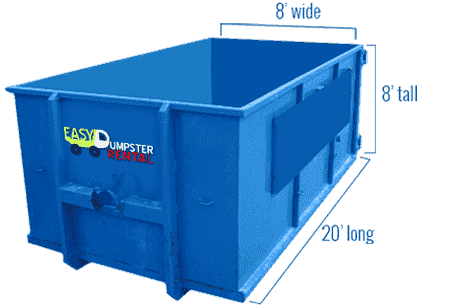 Easy Dumpster Rental
Landfill Location In Syracuse, NY
Syracuse is a city in the State of New York and is the county seat of Onondaga County. County residents can take garbage to Ley Creek Drop-Off Site. The site is operated by the OCRRA, the Onondaga County Resource Recovery Agency. Location and hours are listed below. Fees are available on the website.
Ley Creek Drop-Off Site
5158 Ley Creek Drive
Liverpool, NY 13088
Contact: 315-453-2866
[email protected]
Hours of Operation
2nd and 4th Saturday of each month: 8:00 am to 12: 00 pm
Items accepted at the site include:
Construction debris
Demolition debris
Recyclables
Regular household trash
Items not accepted at the site include:
Radioactive waste
Hazardous waste
Infectious waste
Medical waste
Syracuse with a metro and regional population of 1,000,000 residents, is the de facto economic hub of Central New York. With over 10,000 medical personnel in the region and companies like Lockheed Martin, Bristol-Myers Squibb, Time-Warner, and Syracuse University, a well respected research institution, Syracuse is well positioned to continue strong economic expansion for the foreseeable future. With its many museums and a strong performance art scene, the city is very attractive place to visit and call home.
Recycling In Syracuse
All Syracuse residents are expected to recycle. To ensure this, the city provides all residents with blue recycle bins in which recyclables should be placed for collection. Residents without a bin can  click here or contact 448-CITY. Individuals who do not know how to use bins can access the Onondaga County recycling rules rules here.
Items classified as recyclables include:
Newspapers
Magazines
Catalogs
Softcover books
Envelop
Paper
Jars
Cans
Items that should not be placed in bins include:
Plastic bags
Fluorescent bulbs
Electronic
Styrofoam
Ceramic
Frozen food boxes
Paper towels
Tissue
Plate
Cups
Hazardous Waste Disposal In Syracuse
Residents in Syracuse seeking information on hazardous waste disposal can contact the Onondaga County Resource Recovery Agency at www.ocrra.org. OCRRA manages a household hazardous waste drop-off program that allows residents to properly rid their homes of hazardous items. Interested individuals are ask to request an appointment ahead of time. Once this is done they will receive information on how to prepare items and where to take them, generally the Environmental Products and Service of Vermont.
Some household hazardous items include:
Insecticides
Pesticides
Paints
Solvents
Thinners
Gasoline
Motor oil
Bulk Waste Disposal
The city provides each resident with up to 4 bulk item pickups annually. Bulk items include appliances, furniture, carpets and mattresses. Residents are asked to request pickup one to two days in advance as it related to regular trash collection days. Bulk items pickup can be schedule by clicking here or calling 448-CITY (2489) Monday through Friday, 8:00 a.m. to 5:00 p.m.
Yard Waste Collection
The City of Syracuse offers curbside collection of yard waste. Yard waste includes leaves, branches and bush. Click here for guidelines and collection days.
A Few Questions Answered About The Dumpster Rental Process
Those who are new to renting a container-bin and have preconceived notions about the process who are going to have question and answer section to help you navigate the bin rental procedure. It is quite simple and with our friendly, knowledgeable staff, you will be glad you called us for all of your dumpster-rolloff needs.
What can I use a dumpster for? There are many uses and if you are a homeowner renting a bin to help you dispose of debris from a kitchen or bathroom remodel is the ideal choice and the most efficient way to haul away your trash. You can use a bin for backyard cleanups, to remove trash after a block party and to take away your tiles from your roof. And we will help you with your recyclables also. These are just a few examples of the diversity a rolloff provides.
How many sizes of dumpsters does your company offer? Typically most rolloff companies offer 4 standard sizes. 10, 20, 30, and 40 cubic yards. To put cubic yards into perspective, a 10 yard bin would be equal to the cargo of using 4 pick up trucks and a 40-yard dumpster would be equivalent to 16 pick up trucks of debris.
How long can I rent a canister? Rental periods are usually 14 or 30 days. However, we know that projects sometimes take longer than have been planned for, so give us a call and we will help you keep your dumpster as a long as you need it and at a great low price. And we also rent to the construction industry.
Where is the best place to place my dumpster? You tend to have 3 places you can place a container, on the lawn, on the driveway or in the street. If all possible the best place is in the street. Canisters do get quite heavy and this will eliminate any potential damage to your lawn or driveway. If you are going to place in these two areas we recommend going to your local lumber store to by some plywood or planks to place under the wheels to minimize damage. But damage rarely happens, just follow the suggestions made by our sales team members. Also, if you decide you want the bin in the street please check you your local government officials to see if you need any permits.
How far in advance should I place an order? We like up to 48 hours notice to get all of our ducks in a row. With that said, we do offer same day service in most areas of the country. Just try to call us first thing in the morning so we can make it happen.
What credit cards do you accept? We take most major credit cards including MasterCard, American Express, Discover Card, Visa, and for your convenience, PayPal.
We hope this has helped you get some insight on how we operate our company. There is a FAQ page on our web site that has a few more answers and of course, don't hesitate to call our office to answer any other questions you may have.
It's that easy!
Call Our Team Now
1-888-792-7833