Dumpster Rental in Spring Valley, NY
Get Incredible Rolloff Rental Prices Today
Click To Call 1-888-792-7833Click For Email Quote
We Offer Superlative Rolloff-Dumpster Service In Spring Valley:
No dumpster company works harder than we do to provide you with the best service in the industry. Our highly trained sales team members will work with you to find the best solutions for all of your disposal needs.
Dumpster sizes in 10, 20, 30, and 40 cubic yards. Any job, any size, we can handle it
We have over 15 years of experience in the sanitation industry pleasing tons of customers
Thousands of repeat customers turn to us every year for their waste needs
Headache free ordering process that will go off without a hitch. Simple and quick
Request an online rolloff pickup to help you save valuable time
Dumpster Rental Pricing in Spring Valley is Based on Many Factors
To Receive The Lowest Pricing, Call For A Customized Quote Now 1-888-792-7833
Save With Us Between $10 And $85 On Your Rolloff Rental Cost:
Look no farther than Easy Dumpster Rental for the lowest prices in all of New York. Coupled with our strong work ethic we promise that you will be completely satisfied. A guarantee we stand by everyday.
No unwanted surprises fees added to your invoice
Flat rate pricing model that is very transparent. Ask for details with your sales rep
We offer a best dumpster price guarantee where we will match or beat all competitors
Get a super low quote that will warm your insides. Online quotes available too
Call now and see for yourself why we are the number one dumpster company in America
Earn Up To $50 | Share / Like Below
Click To Call 1-888-792-7833
Click For Email Quote
10 Yard Dumpster (2 TONS) 4,000LBS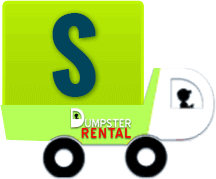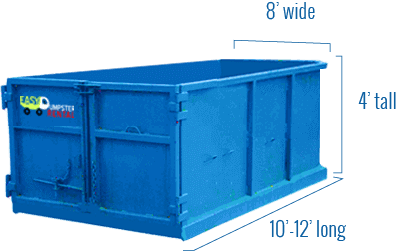 Easy Dumpster Rental
20 Yard Dumpster (3 TONS) 6,000LBS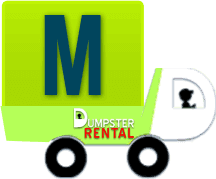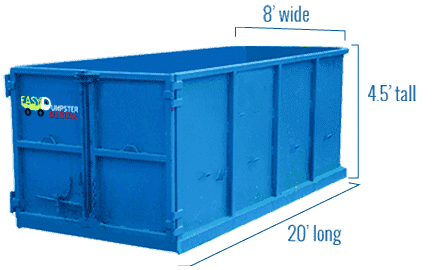 Easy Dumpster Rental
30 Yard Dumpster (4 TONS) 8,000LBS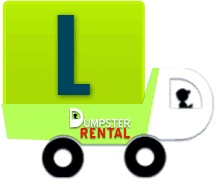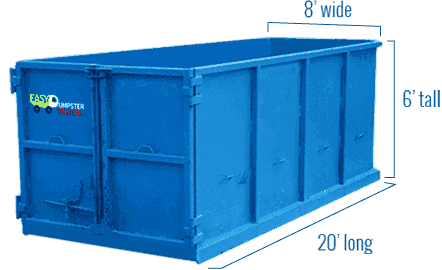 Easy Dumpster Rental
40 Yard Dumpster (5 TONS) 10,000LBS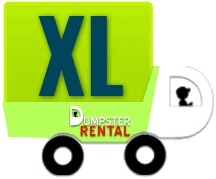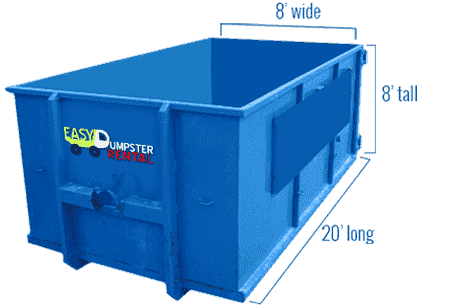 Easy Dumpster Rental
Landfill Location Spring Valley, NY
Spring Valley is a modest village, in the state of New York  that spans the border of Clarkstown and Ramapo. Located in Rockland County this bustling little village has a population of approximately 30,000 people.
The Rockland County Solid Waste Management Authority provides trash collection services for all of Rockland County, including Spring Valley. Trash is collected on designated days throughout the area. More information on garbage pick up can be found here.
Rockland County Solid Waste Management
320-420 Torne Valley Rd
Hillburn, NY 10931
Phone: 845-753-2200
Hillburn Transfer Station
50 Baler Blvd., Hillburn, NY 10931
Monday-Friday: 6:30am-4:30pm
Saturday: 6:30am-12pm
Clarkstown Transfer Station
166 S Route 303, West Nyack, NY 10994
Monday-Friday: 7:00am-4:00pm
Saturday: 7:00am-12pm
Bowline/Haverstraw Transfer Station
200 Beach Road, West Haverstraw, NY 10933
Monday-Friday: 7:00am-3:00pm
Recycling In Spring Valley
Residents of Spring Valley have an efficient recycling pick up service that is provided to them by the Rockland County Solid Waste Management Authority.
Residents who want to find out their schedule, or want to find out where they can recycle certain items outside of scheduled pick up days, can find all of this information on the Rockland County Solid Waste Management Authority website.
Rockland County Solid Waste Management Authority
320-420 Torne Valley Rd
Hillburn, NY 10931
Phone: 845-753-2200
More information of food waste reduction and the recycling of clothes and textiles can be found here.
Household Hazardous Waste
Rockland County's Household Hazardous Waste Facility not only accepts HHW from businesses in the area but also from residents as well (if they qualify for CESQG status).
Household Hazardous Waste Facility
35 Firemens Memorial Dr
Pomona, NY 10970
Spring Valley residents can drop off their HHW during the following hours (free of charge):
Monday – Friday: 8:00am – 1:00pm
Yard Waste
Yard waste, such as leaves, grass, and brush, are all collected from Spring Valley and the rest of the county. This yard waste is then recycled (composted and mulched) and they reused throughout the county.
Yard Waste Composting Facility
Route 303 West Nyack, NY
Clarkstown Scalehouse:
Monday – Friday: 7:00am-4:00pm
Saturday: 7:00am-12pm
Solid Waste Facility Office:
Monday-Friday: 8:30am-4pm
Clarkstown Mulch Facility & Compost Site:
Monday-Friday: 7:00-3:30pm
Saturday: 7:00am-12:00pm
Other Quick Facts on Spring Valley, NY
Spring Valley was incorporated in 1902 and has a population of 33,000 people. The city is locate just 22 miles form Manhattan. The Sarafan Auto Supply Company for over 50 years supplied military parts all across the globe until it recently relocated. Some famous people from Spring Valley include NFL linebacker Seth Joyner and actress Julianna Margulies known for her lead role in the popular TV legal drama, "The Good Wife."
Some Of The Ways You Can Use Dumpster &  How Does The Process Works
For first time dumpster renters it may seem like a confusing process and a little overwhelming. But the reality is for the residential homeowner, it is the easiest process you will ever do. So to give you some insights, we have complied a few frequently asked questions to help put your mind at ease.
What can I use a dumpster for? There are many uses for a homeowner to rent a dumpster-bin. Perhaps you are planning on dong a remodel of your kitchen or bathroom. Instead of just tossing the cabinets and sinks to the curb, you can order a rolloff from us and it is an excellent receptacle to hold your materials instead of cluttering up your front or back yard. We will take your debris to either a landfill or recycling center, especially if the cabinets are in good shape. Contractors use our services to haul away construction and demolition waste.
Are dumpster rentals expensive? No, not at all. We have 4 dumpster sizes to choose from and depending on the job, our consultant will tell you exactly what size you need. Besides the size other factors that will affect the cost will be what your are hauling away. For instance it will cost a little more to take concrete to the landfill than it will to carry away dirt. But in the long run it is a lot more cost efficient than renting a large pick up truck.
How do I order a rolloff? Simple. just call our office and let them know what your project is going to be. Based on the information you give them, they will recommend a size and then give you a bin quote. We offer flat rate pricing so the quote you will receive is what you will pay. There are no hidden fees. After you have gotten your quote all you have to do is let us know when you would like the container delivered. And it will be there on time guaranteed.
Can a dumpster cause damage to my lawn or driveway? It is highly unlikely if you take these steps. Go to your local lumber store and purchase either some plywood or planks to place under the bin's wheels. Or, a better situation, if all possible is to place the dumpster in the street. But first check with your local authorities to see if it is permissible and if you need any permits.
When the canister is filled how do I request a pick up? Just give our office a call and we will be there at the time and day of your choosing. Or, you can go online and request a pick up on our homepage.
How do I pay for the rolloff rental? We accept most major credit cards including MasterCard, American Express, Visa, Discover Card and Paypal.
If you still have any questions you can call our office and speak to one of our sales agents or we have a FAQ page you can visit that has many questions answered for your edification. Thank you for choosing Easy Dumpster Rental. We are the fastest growing rental dumpster company in America. You will be glad you did.
It's that easy!
Call Our Team Now
1-888-792-7833