Dumpster Rental in Lake Park, NC
Get Impeccable RollOff Service & Impressive Rates
Why We Offer Unique Roll Off Service In Lake Park:
We have rented thousands of containers in the last decade and a half. And one thing we have realized is that customers demand that you give them the service that is on time and reliable. Do this and you have a client for life.
Using our dumpster conversion tool is like a walk in the park.
We have Account Managers that are Mensa qualified.
Read stories of customers who send in "Odes to a Dumpster."
Deliveries are made to virtually any residential or commercial location in Lake Park.
Call us up with any questions you may have concerning your bin rental.
Dumpster Rental Pricing in Lake Park is Based on Many Different Factors
To Receive The Lowest Pricing, Call For A Customized Quote Now 1-888-792-7833
Save! Save! But You Need To Call-Save Up To $130 On Your Container Rental Cost:
If you feel you are being ripped off by other bin companies then its time you called the lowest priced dumpster company in America. Rates so low customers ask us to repeat the cost again because they can't believe their ears.
All rolloffs are priced affordably to help you stay within your budget.
Super Service and Super Savings in Lake Park.
A very, very simple to use dumpster weight calculator.
Our low-cost bins come at wholesale flat rates.
Both delivery and disposal included in one low price.
Earn Up To $50 | Share / Like Below
Click To Call 1-888-792-7833
Click For Email Quote
10 Yard Dumpster (2 TONS) 4,000LBS
Dumpster Calculator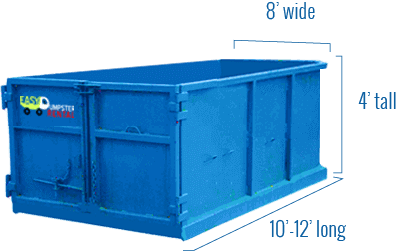 Easy Dumpster Rental
20 Yard Dumpster (3 TONS) 6,000LBS
Dumpster Calculator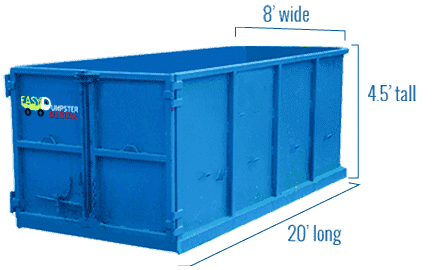 Easy Dumpster Rental
30 Yard Dumpster (4 TONS) 8,000LBS
Dumpster Calculator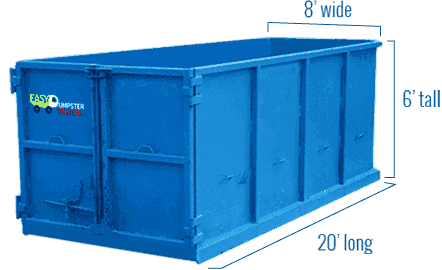 Easy Dumpster Rental
40 Yard Dumpster (5 TONS) 10,000LBS
Dumpster Calculator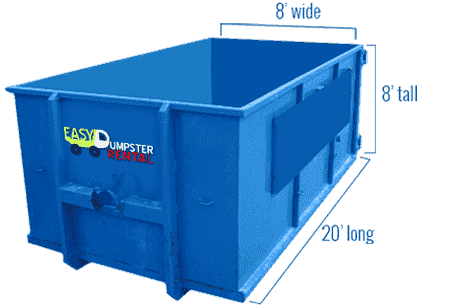 Easy Dumpster Rental
Recycling, Waste Disposal and Quick Facts About Lake Park, NC
Lake Park was charted as a city in 1994. The current population is 3,700 residents. The Village is just 15 miles outside Charlotte. The city has 3 parks, 2 swimming pools, 2 tennis courts and 13 ponds for recreational use. The town also has a beautiful chiming clock tower that overlooks the downtown area.
Recycling and Landfill Information
Lake Park is located in Union County in North Carolina. The Village of Lake Park does not offer curbside recycling collection services. Residents are encouraged to take advantage of the County Landfill do dispose of additional debris they may have. The landfill is located at the:
Union County Solid Waste
2125 Austen Chaney Road
Wingate, NC 28174
Phone:(704) 283-3576
Hours of Operation
Mon-Fri 7-4
Sat 8-12
Closed Sundays
Items accepted at this facility include:
Bulky items
C&D
Yard waste
E-waste
White goods
Items not accepted at this facility include:
Medical waste
Hazardous waste
Car oil filters
Rigid plastic containers
Wooden pallets
3 Practical Reasons To Use A Front load Unit For All Of Your Disposal Necessities
If you are thinking about doing a kitchen rehab job, a demo on a building or your village is planning an event, a dumpster is the most prudent way to get rid of waste and materials.  Easy Dumpster Rental can help you conserve time, money, and offer you the simplicity of using a container rather than a pickup truck.
Time: Is a valuable commodity and we seem to have a shortage of it. So, arguments sake, you opt to lease or borrow a pickup truck. And for this scenario, we will use our 20-yard canister. This popular bin is equivalent to eight large pickups or 180 wheelbarrows. ( Check out our rolloff visualizer to help you contrast sizes) So moving on, with the pickup truck scheme, this means that you will be making at least eight back and forth trips to the landfill and the majority of the populace lives nowhere near a dump. So you will be chewing up important time.
Hence, you will be wasting time scurrying to and fro to the dump, you will need insurance, extra money for gasoline and etc.. And let's suppose the nearest dump is twenty minutes away. That is a few chunks of time out of a day that you could be doing more important things. And don't forget you need to fill the truck. However, if you lease a rolloff from us, we will take the container to the landfill for you in one trip and be freeing you up some extra time.
Money: The cost of petrol is not going down in the near future and huge pickup trucks are known to be gas guzzlers. More wasted money going down the tube. And, depending on how big of a project you are taking on it could be up to a couple of weeks before it is completed. That is a ton of moola for rental rates and landfill fees each time you visit the dump. With all the extra fees involved in leasing a pickup, your wallet is starting to look very thin.
Convenience: Leasing an open top rollaway from Easy Dumpster Rental will preserve your time and save your bank account from being depleted. And the money you will save leasing one of the canisters versus renting a pickup isn't even close. With one fast buzz to one of our Account Managers, you will get an unbelievable rental rate and have a rolloff at your home in forty-eight hours or less. And if you need a dumpster sooner we do provide same day service in Lake Park. We will drop off the front load unit, pick it up, and get rid of your debris at a rate that will be more cost-effective than leasing a truck. We offer uncomplicated and elegant solutions.
Over the years we have cultivated industry contacts and wisdom that our competitors can only wish they had. This provides us with a clear advantage in our fees and getting an open top rollaway to you on time.
So fast, that we pledge that our delivery and pick up times will be there as promised. Easy Dumpster Rental prices will indeed soothe your soul. There isn't a company in the Tar Heel State that can compete with us.
We are the fastest growing dumpster rental company in America with thousands of adoring customers.
It's that easy!
Call Our Team Now
1-888-792-7833