Dumpster Rental in Altoona, PA
Get Peerless Roll Off Rental Deals
Click To Call 1-888-792-7833Click For Email Quote
How We Offer Preeminent Container Service In Altoona:
Our customer service is team is highly motivated and is invested in your success. Without completely satisfied clients we would be like a canoe without paddles and no direction. But we have direction to take you on the path of success.
Get a roll off quote in seconds and at a price you can afford
Highly skilled sales team that is trained to offer you the ultimate in service
A variety of bins sizes for any project at any time. Same day service in Altoona
We are the fastest growing rental dumpster service in America
The construction industry turns to us first when it comes time for demolition jobs
Dumpster Rental Pricing in Altoona is Based on Many Different Factors
To Receive The Lowest Pricing, Call For A Customized Quote Now 1-888-792-7833
Save With Us Between $10 And $125 On Your Dumpster Rental Cost:
We know that you work hard for your money. And in these tough economic times we realize that when you do spend your money you want to be sure that it is money well spent. It will be with us, guaranteed.
We offer the lowest prices in the industry and we will not add surprise hidden fees to your charges
We have over 15 years experience and it shows by the sheer number of repeat clients
Our whole pricing model is transparent and we will be more than happy to share it with you
As a result of many years of experience we have developed industry contacts to help provide on time service
We will match or beat any of our competitors prices and provide you with excellent service
Earn Up To $50 | Share / Like Below
Click To Call 1-888-792-7833
Click For Email Quote
10 Yard Dumpster (2 TONS) 4,000LBS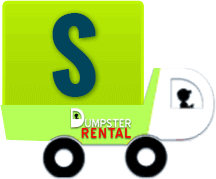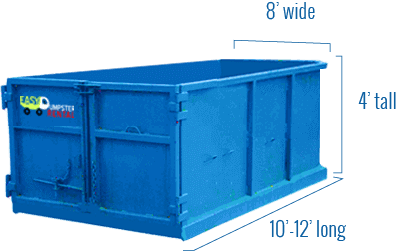 Easy Dumpster Rental
20 Yard Dumpster (3 TONS) 6,000LBS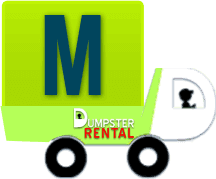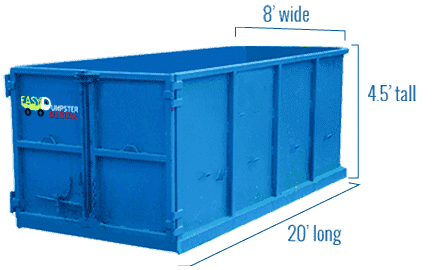 Easy Dumpster Rental
30 Yard Dumpster (4 TONS) 8,000LBS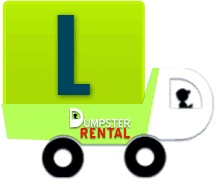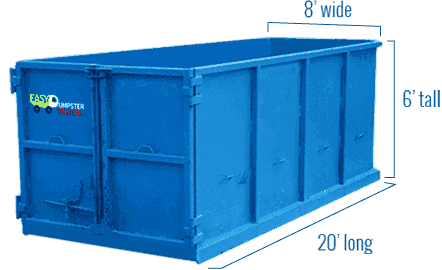 Easy Dumpster Rental
40 Yard Dumpster (5 TONS) 10,000LBS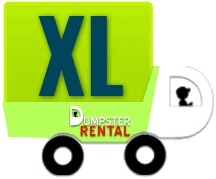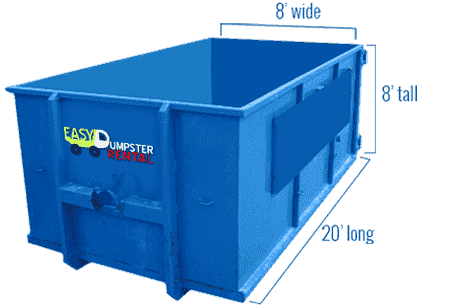 Easy Dumpster Rental
Landfill Location In Altoona, PA
The City of Altoona is located in Blair County in the state Pennsylvania. Waste Management operates a landfill in the Altoona Transfer Station in the city. Residents with valid identification can dispose of accepted waste items at the landfill.
Altoona Transfer Station
1586 Old 6th Avenue Rd
Altoona, PA 16603
814-942-5633
Hours of Operation
Mon-Fri: 7:00 am – 3:00 pm
Saturday: Closed
Sunday: Closed
Acceptable Materials
Non-Hazardous
Construction debris
Demolition Debris
Municipal Solid Waste
Unaccepted Materials
Hazardous waste
Radioactive Waste
Infectious Waste
Few Quick Facts About Altoona
Altoona has a population close to 50,000 citizens and was founded in 1849. The Pennsylvania Railroad, historically was the driving engine for economic growth in the city. However, because of various mergers and bankruptcies it ceased to be the main employer and healthcare has taken over the top spot for job growth. Leading the way is UPMC Altoona  and HealthSouth.  Some famous people from Altoona include, Paul Revere Braniff, who founded Braniff Airlines and Robert E. Laws, who won the Medal of Honor in World War Two.
Recycling in Altoona, PA
Curbside recycling is available to residents in Altoona. Recyclables should be placed in a blue bin that can be obtained by visiting the municipal highway garage or office. All recyclables should be cleaned and dried before they are placed in the bin for pickup. Recycling drop-off options are available to city residents.
Items to be recycled includes:
Mixed Paper
Metal Food & Beverage Containers
Cardboard
Glass Bottles & Jars
All Plastic Bottles
Jars
Pails Jugs
Tubs and Buckets
Unacceptable Materials
Styrofoam
Plastic Bags
Packing Peanuts
Pots and Pans
Plastic bags
Hazardous Waste Disposal
The city host Household Hazardous Waste Collection events in order to reduce the amount of toxic, corrosive and explosive items in city homes. The annual event is generally held at the Altoona Curve. Residents are required to pay $10 per car trunk-load and $.25/lb. for all paints.
Accepted Items:
Paints
Pesticides
Weed Killers
Automotive fluids
Mercury-containing products
Fluorescent bulbs
Poisonous chemicals
Flammable liquids
And other hazardous materials
Yard Waste Collection
Curbside collection of yard waste is provided to residents within city borders. Yard waste is collected for two weeks in the spring (typically ending in early April) and also throughout most of October and November annually. During these period residents should bag their leaves and place out for collection. Yard waste can also be taken to Buckhorn Recycling & Compost Facility or the Duncansville Recycling & Compost Facility.
Bulk Waste
Contact 814-942-5633 to learn about bulk waste disposal.
Some Answers To Some Frequently Asked Questions
As you can imagine if you have never rent a dumpster before, you may have a few questions on how the process works. So we will attempt to give you some insights and try to answer the questions we receive the most. Because of space limitations if you don't see a question you may have you can either visit our FAQ page or just call the office. Our team of experts will have all the answers you will need.
I'm not sure what size rolloff to order?
The best place to get an answer is to connect with one of sales team members. They will ask you a few questions about your project. And when they have gathered enough data, they will plug it into our easy to use dumpster weight calculator and the calculator will be able to tell you exactly what size container to order. We do carry a variety of dumpster bins sizes in 10, 20, 30, and 40 cubic yards and will be able to accommodate you  no matter how big or small your job is.
How much lead time do you need to get a dumpster-bin to my site?
Typically we would like 48 hours notice. However, we realize that circumstances pop up from time to time that necessitate a quicker delivery. And because of this, we do offer same day service in Altoona and surrounding cities. Keep in mind that we do guarantee on time delivery and pick up.
Do I need to be home when you deliver the rolloff dumpster?
It would be a good idea if you can. We know that isn't always possible, so either have a friend or neighbor be there or give very specific instructions to sales agent on placement.
Where is the ideal location to place my dumpster-bin?
If all possible in the street. This will eliminate any potential damage to your property. But first check your local government officials to see if this is permissible or do see if you need any permits. The next place would be in the driveway, then the lawn. Dumpsters do get quite heavy so we recommend going to your local lumber store and buy some plywood or planks to put under the wheels. This usually prevents any damage to your property.
What credit cards do you accept for payment?
We currently accept American Express, Discover Card, Visa, MasterCard and PayPal.
Easy Dumpster Rental is a company that prides itself on keeping promises. We are by far the lowest cost dumpster-container company in Altoona. We guarantee both our prices and service.We literally have thousands of customers returning to us each year because they value our service and are never disappointed. So trust your fellow citizens and give us a chance to be your dumpster rental company of choice. You will be glad you called us first.
It's that easy!
Call Our Team Now
1-888-792-7833