Dumpster Rental in Wilkes-Barre, PA
Roll-Off Prices That Will Save Your Wealth
Click To Call 1-888-792-7833Click For Email Quote
Depend On Us For All Roll Off Dumpster Services In Wilkes-Barre:
When customers spend their hard earned money they expect something special. And that is what we provide to you, exclusive service especially tailored to your needs to insure your peace of mind.
Our customer service team are champions when it comes to keeping our pledges
Free consultations and quotes. No hassles or stress when you deal with us
We have 4 dumpster sizes to fit any budget and project. We are here to serve you
A two step ordering process because we know that you don't have time to waste
Over 15 years serving the rolloff industry with a solid, loyal following
Dumpster Rental Pricing in Wilkes-Barre is Based on Many Factors
To Receive The Lowest Pricing, Call For A Customized Quote Now 1-888-792-7833
Save With Us Between $10 And $80 On Your Container-Dumpster Rental Cost:
There is an old proverb, "A fool and his money are soon parted". That is the attitude of a lot of businesses out there, they think you are a fool and will rob you blind. Not with us. It is an honor to serve you and preserve your wealth.
Everyday low prices that makes dumpster renting from us a very smart move
We have construction dumpsters for the super large projects
We have a flat rate pricing model that insures no extra fees added to your costs
A FAQ page that will give you answers concerning the rental rolloff process
Give us a call and discover the beauty of saving money and time
Earn Up To $50 | Share / Like Below
Click To Call 1-888-792-7833
Click For Email Quote
10 Yard Dumpster (2 TONS) 4,000LBS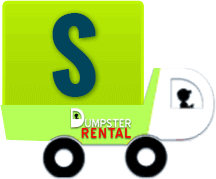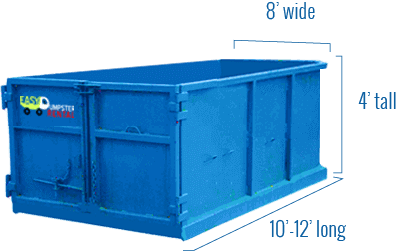 Easy Dumpster Rental
20 Yard Dumpster (3 TONS) 6,000LBS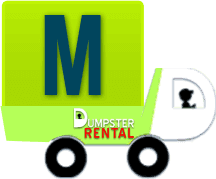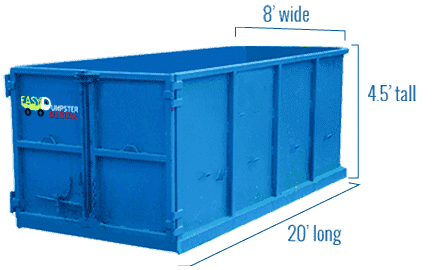 Easy Dumpster Rental
30 Yard Dumpster (4 TONS) 8,000LBS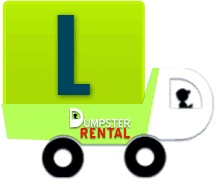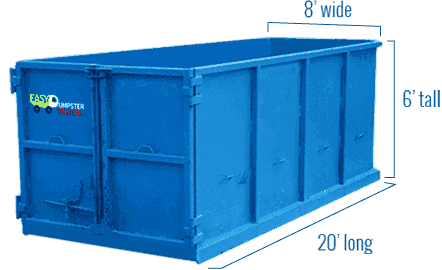 Easy Dumpster Rental
40 Yard Dumpster (5 TONS) 10,000LBS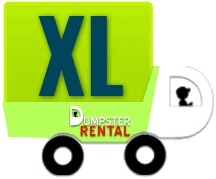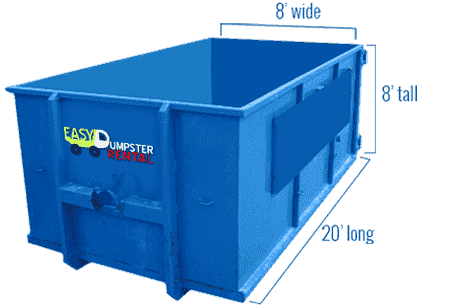 Easy Dumpster Rental
Garbage Disposal In Wilkes-Barre, PA
City's Department of Public Works building
3 Conyngham Ave,
Wilkes-Barre, PA 18711.
(570) 208-4240
Landfill
2100 Sans Souci Pkwy, Hanover, PA 18706
Phone: (570) 735-2220
Hours: Open today · 7AM–5PM
Wilkes-Barre serves as the county seat Luzerne County in the State of Pennsylvania. Weekly curbside garbage collection is provided to single family homes in the city. Items should be placed outside by 7 am on collection day in blue plastic garbage bags. The garbage bags can be obtained at an affordable rate at grocery store located within the city.  The city garbage collection schedule is listed below.
Monday: Downtown, South Wilkes-Barre 1
Tuesday: North End, Heights, Brookside
Wednesday: Mayflower, Rolling Mill Hill, Iron Triangle, Goose Island
Thursday: South Wilkes-Barre 2
Friday: East End, Parsons, Miners Mills
Other Facts About Wilkes-Barre
Wilkes-Barre was founded in 1769 with a population nearing 50,000 residents. The city is home to The Commonwealth Medical College, Penn State at Wilkes-Barre and King's College. Some local attractions include The Luzerne County Historical Society and The Luzerne County Museum. A couple of notable people from Wilkes-Barre are David Bohm, one of the most important theoretical physicists of the 20th century and Edward B. Lewis who was the recipient of The Nobel Prize in Medicine.
Recycling in Wilkes-Barre, PA
Individuals living within city limits are provided with curbside recycling. In addition, the city provides drop off dumpsters in which recyclables can be placed throughout the city.
Items Accepted:
Catalogs
White paper
Office paper
Newspaper
Magazines
heavyweight folders
Phone books
junk mail
Paperboard
Tissue boxes
Items that are not accepted:
Napkins
Tissue paper
Wax paper
Paper towels
Wrapping paper
Click here for pickup schedule.
Hazardous Waste Collection
The city organize household hazardous events thought the year to allow for the proper disposal of toxic, corrosive, explosive or poisonous items. HHW items that cannot be reused can be disposed of at these events. Contact the Wilkes-Barre City Department of Public Works (DPW) to learn more or call (570) 208-4240
Hours Of Operation
Monday to Friday: 7:00 a.m. to 3:30 p.m.
Some household items that are considered to be hazardous are:
Air Conditioning Refrigerants
Fuel Additives
Starting Fluids
Fertilizer
Automotive Batteries
Gasoline/Diesel Fuel
Transmission & Brake Fluid
Furniture Strippers
Antifreeze
Wood Preservatives / Fungicides
Stains & Finishes
Insecticides
Herbicides
Adhesives & Glue
Pesticides
Driveway Sealer
All Paint
Yard and Bulk Waste Pickup
The Wilkes-Barre City Department of Public Works (DPW) provides yard waste collection weekly along with regular household garbage. Yard waste includes grass clippings, leaves, tree limbs and branches.  For collection of bulk waste such as furniture, call (570) 208-4240.
The Many Uses Of A Dumpster-Container
A dumpster-rolloff is a very versatile way and a valuable aid to helping you get your life organized. There are many projects a bin can tackle and help you free up some space inside the home, the garage and/or storage areas and your yard. Plus it is very economical and prudent approach to help you save time and money to attack a long delayed clean-up project. There are few alternatives of course, but in the end, the dumpster is the optimal choice.
Let's take a look at one of those alternatives to a rolloff-container, the pick up truck. Most people have a pretty good idea of what a bed can hold. And you have decided to clean up your garage to rid yourself of all of that junk. And as you are surveying the scene you come to the conclusion your going to to make 4 trips to the landfill to haul away all of that trash. Then it dawns on you that you are going to need to either borrow or rent a pick up truck. So you don't know anyone who owns a pick up truck so you are going to have to rent one. Now this is going to cost you money for rental fees, insurance, gas, extra tipping fees when you get to the landfill and the time you are going to waste traveling back and forth to the landfill and it probably isn't going to be around the block.
So now you are into a some serious money and who has money  to burn. However if you make the smart choice, you will rent a 10-yard dumpster-bin from Easy Dumpster Rental. Our 10-yard bin is equivalent to 4 pick up truck loads in volume. By using our services you will be doing yourself a huge favor.
One, you are going to save money using a dumpster and two, you are going to save precious time. With our super low prices and guaranteed on time delivery along with pick-up.
And it is very simple to order a rolloff-canister from us. Call our toll free number and our sales consultants will ask you a few questions about the nature of your project. He/she will take that info and plug it into our easy to use dumpster weight calculator and in the time it takes to read this paragraph we will have quote and all you have to do is let us know when and where you would like the dumpster delivered. It's that easy.
And when the job is finished you can either give us a call or request a bin pick up online. No matter what option you choose we will be there on time. So pick up your phone and do the smartest thing you will do all day and call us for a free consultation and quote. We are here to serve you. We have been in business for over 15 years and have thousands of customers who have been loyal to us for years. We are the fastest growing rental dumpster company in America and we know our trash. You will be super glad you called us for all of your trash disposal needs.
It's that easy!
Call Our Team Now
1-888-792-7833