Dumpster Rental in Johnson, TN
The Most Incredible Dumpster Rental Cost
Click To Call 1-888-792-7833Click For Email Quote
Why we can offer the most astonishing rental dumpsters in Johnson:
We have the best trained sales staff in the dumpster rental business. All of our sales reps get education & most have prior work experience in the industry. We are built for success. Which translates to great service.
Fast, accurate quotes that will be easy on your bank account and make you happy
One quick phone call and your dumpster will be on its way
Residential rentals to make your life easier
Four dumpster sizes to choose from including 10, 20, 30, and 40 yards
In business for over 15 years and still growing
Dumpster Rental Pricing in Johnson is Based on Many Different Factors
To Receive The Lowest Pricing, Call For A Customized Quote Now 1-888-792-7833
Save on your dumpster costs by acting now, up to $50:
When it comes to saving money Easy Dumpster Rental is the company you can count on. We have rented over 100,000 dumpsters to satisfied customers, both residential and construction clients, at a price that can't be beat.
We will match or beat any competitors price, guaranteed.
On time delivery and pick up. Ask for a pick up online.
Pricing model that includes a flat rate with no hidden surcharges
Have a question about our company and services, get answers here
We offer reliabilty and dependability, two qualities missing from most rental companies
Earn Up To $50 | Share / Like Below
10 Yard Dumpster (2 TONS) 4,000LBS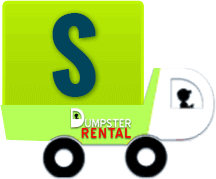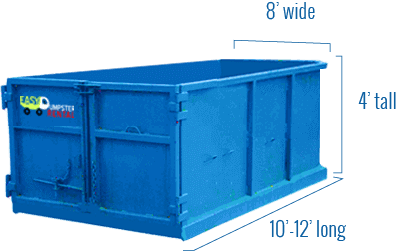 Easy Dumpster Rental
20 Yard Dumpster (3 TONS) 6,000LBS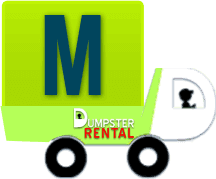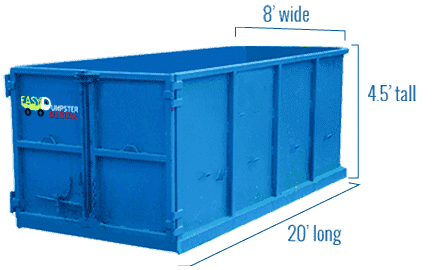 Easy Dumpster Rental
30 Yard Dumpster (4 TONS) 8,000LBS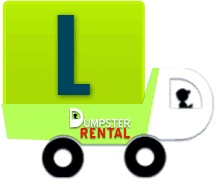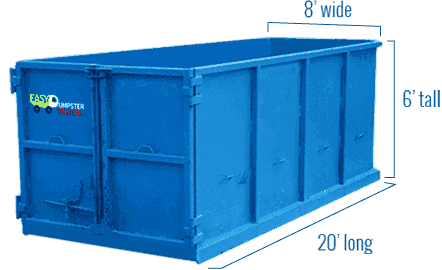 Easy Dumpster Rental
40 Yard Dumpster (5 TONS) 10,000LBS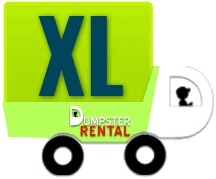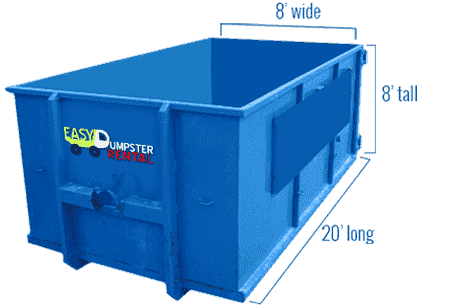 Easy Dumpster Rental
Landfill Location in Johnson, TN
Johnson City is located in the counties of Washington, Carter, and Sullivan. Waste disposal is available for residents at the address below:
1705 E Main St
Johnson City, TN 37601
(423) 926-8375
Items accepted at the location include but are not limited to:
Please contact (423)926‐8375 for questions on rates, hours and items that are not accepted at the site:
Recycling
Individuals living within the city limits can enjoy curbside recycling. Recycling bins are available at the following location:
Solid Waste Services Office
91 New St.
Johnson City, TN 37605
(423) 975‐2792
Open Hours:
Monday to Friday: 6am to 5 pm
There are also convenient recycling drop-off locations scattered throughout the city. These include:
120 Carroll Creek Road (parking lot at Winged Deer Park boat ramp)
3300 W. Market St (behind Sonic Drive-in)
91 New St (Solid Waste Services Complex)
Items that can be taken to the location above include:
Plastic
Cardboard
All types of paper
Aluminum cans
Below is a partial list of items that are not accepted:
Batteries
Electronic waste
Propane tanks
Bulbs
Contact (423)975‐2763 for details or visit here.
Hazardous Waste
Hazardous waste events are held in Washington County where Johnson residents can dispose of hazardous waste. Visit the Washington County Solid Waste website here or call (423)753-1652 for more information on upcoming events.
Yard Waste
Each resident with a water meter account is automatically billed a $9 monthly solid waste fee that covers the collection of leaves, bushes, and other yard waste. Yard waste should be placed next to regular garbage container away from anything that might interrupt collection.
Bulk Waste
Residents can arrange for bulk waste to be collected curbside by calling the Solid Waste Division at (423)975-2792. The service does not include any additional fees but residents must allow enough time for the item to be added to the pickup schedule.
New Gas Emission Thresholds Being Considered by The EPA
Recently, The EPA proposed new regulations to maximize the reduction of the amount of green house gas emissions landfills can emit. The New Source Performance Standards(NSPS) mandate that landfills cannot not have non-methane levels of 34 mg/year versus the current amount of 50 mg/year. When the 50 mg/year threshold is exceeded, landfill owners most install gas collection and control systems. If the new rules are adopted, smaller landfills that typically would never exceed the old emission standard will now be looking at installing theses new systems.
They are also looking at reducing the nitrogen, oxygen, and temperature limitations at wellheads. One of the major impacts on removal of these limitations will greatly reduce paperwork and reporting that is currently mandated by the EPA. The trade off is that landfill owners will have their landfill operations simplified, by reducing the monitoring of the oxygen, nitrogen, and temperature standard at individual wellheads, could face increased monitoring of surface emissions. Obviously, the smaller landfills will have to install these new monitoring systems which will impact the running of the landfill and the public will eventually see a rise in the tipping fees to offset the cost of these new systems.
The original rules were written over 20 years ago and are supposed to be reviewed by the EPA every 8 years. In middle of  2016 the new rules will published and it will be left to be seen what the positive and negative effects this will have on the landfill industry.
What is really going on in the E-Waste Recycling World
It appears something is rotten in Denmark. Our E-Waste or electronic waste may not be properly being disposed as we were led to believe. The Basel Action Network, a non-profit based in Seattle, whose mission is to prevent the globalization of toxic materials and The Massachusetts Institute of Technology in Boston, have teamed up to track where all our computer and other electronics are actually going. They did this by putting tracking devices on TV's, computers, and printers at recycling and donation centers to see where they were actually going. No, it wasn't to Denmark, but they were found in Hong Kong, China, and Taiwan to mention a few places. Because E-Waste contains mercury and lead, which are super harmful to the environment it was important to make sure that these items are properly disposed of. And, considering America is the largest contributor of E-Waste in the world with over 50,000 dumpsters of E-Waste being filled each year by The U.S., these two organizations felt it was imperative that the E-Waste was going to be recycled in a Eco-friendly way. What they found, with the use of the tracking devices that most of the E-Waste was going to unregulated scrap yards in Asia.
When the supposedly recycled materials get to these countries they are being refurbished and resold to other countries. One of the hazards is, for example, is that LCD TV's are being broken down and one of the components are fluorescent lamps which when are broken release toxic amounts of mercury. At one such place in China, they actually witnessed this going on and the workers were not wearing protective masks. The team also witnessed burning of electronics they give highly toxic waste. So, things are not what they seem in the recycling industry and we must insure that these practices come to a halt. Remember, we actually get pollution coming to our shores from China so this a big deal and must be stopped.It's that easy!
Call Our Team Now
1-888-792-7833