Dumpster Rental in Nashville, TN
Get The Most Incredible Dumpster Service
Click To Call 1-888-792-7833Click For Email Quote
Why we can offer the outstanding service in Nashville:
There isn't enough superlatives in the world to describe how great our rolloff service is. Our customer service is singularly focused on one outcome, to provide you with a experience that you soon wont forget.
We take tremendous pride in what we do and we do it well
Cheerful and supporting staff that is a pleasure to work with
A weight and volume rolloff calculator to ensure accuracy in your quote
We offer the best pricing in the industry bar none
Over 100k dumpster rentals with over 15 years in the rental business
Dumpster Rental Pricing in Nashville is Based on Many Different Factors
To Receive The Lowest Pricing, Call For A Customized Quote Now 1-888-792-7833
Get a remarkable savings from $10 up to $150:
Our pricing model is so cost-effective you will be shaking your head wondering why you haven't renting a bin from us before. We strive to ensure that you have money in your account, not ours.
We guarantee both our prices and delivery
Our prices will both please and shock you in how low we can go
We beat or match the competition's prices with ease
We do both residential and construction dumpster rentals
We promise on time deliver and pick up, guaranteed
Earn Up To $50 | Share / Like Below
10 Yard Dumpster (2 TONS) 4,000LBS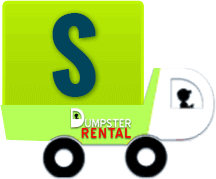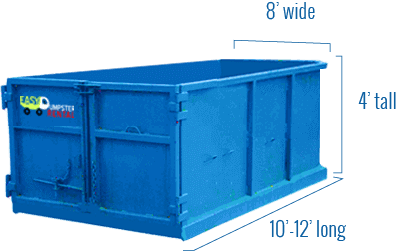 Easy Dumpster Rental
20 Yard Dumpster (3 TONS) 6,000LBS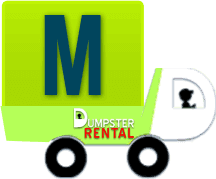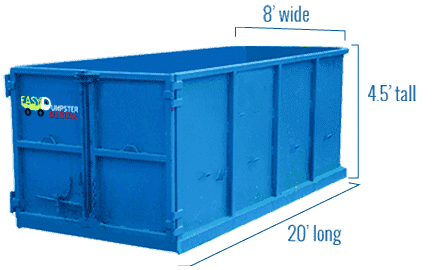 Easy Dumpster Rental
30 Yard Dumpster (4 TONS) 8,000LBS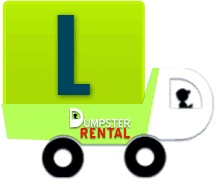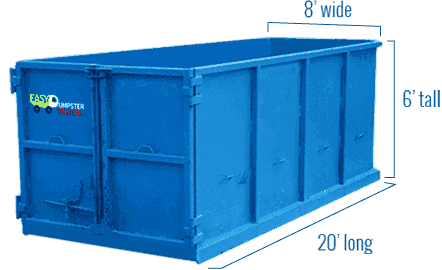 Easy Dumpster Rental
40 Yard Dumpster (5 TONS) 10,000LBS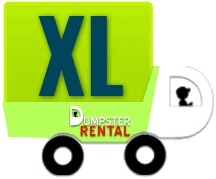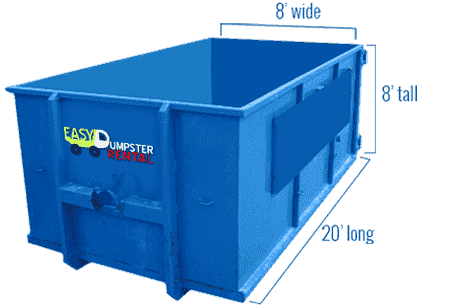 Easy Dumpster Rental
Landfill Location in Nashville, TN
Nashville can be found in Tennessee at the seat of Davidson County. Garbage drop-off sites are located at the address below:
1019 Omohundro Place
Nashville, TN 37210
(615) 880-1955
Hours: Tue.-Sat.: 8:00am-4:30pm
939A Anderson Lane
Madison, TN 37115
(615) 860-2588
Hours: Tues.-Sat.: 8:30am-5 pm
Here is a partial list of items accepted:
Furniture
Tree limbs,
Leaves
Concrete
Tires
Roofing
Items not accepted include:
Antifreeze
Air conditioners
Cleaners
Batteries
Recycling
People living in Nashville can take their recyclables to the address below:
Bellevue Metro Transit Authority's Park & Ride
Coley Davis Road and Hwy 70 S
Nashville, TN 37221
Opening Hours
This site is open 24 hrs.
Hillsboro High School
3812 Hillsboro Pike
Nashville, TN 37215
Hours of Operation
Monday – Saturday: 9 a.m. to 5 p.m.
Sunday: 12 p.m. to 5 p.m.
Here is a short list of items accepted at both sites:
Newspaper
Cardboard
Aluminum
Glass containers
Plastic bottles & containers
Curbside recycling service is also available for single family homes. All recyclables should be placed in green roll-out carts. Call (615) 880-1000 for more information and visit the website for a list of accepted items.
Hazardous Waste Material
There are two Household Hazardous Material facilities in Nashville where residents can bring household hazardous waste. There is no fee to drop-off waste at the following sites, however each household is only allowed up to 15 gallons or 100 pounds monthly. The sites are located at:
Ezell Pike Convenience Center
3254 Ezell Pike
Nashville, TN 37211
(615) 880-2530
Hours of Operation
Hours: Mon.-Sat. 7:30am-5:00pm and Sun. Noon-4:00pm
East Center
943A Doctor Richard G. Adams Drive
Nashville, TN 37207
(615) 862-8631
Opening Hours
Monday – Saturday. 7:30am to 5:00pm
Sunday: 12 pm to 4:00pm
Below is a partial list of accepted items:
Antifreeze
Bleach
Brake fluid
Car wax and cleaners
Cooking grease
Unacceptable waste include:
Ammunition
Explosives
Commercial hazardous waste
Latex
Yard Waste
Residents in Nashville may take household hazardous waste to Omohundro and Ezell Pike convenience center. Leaves, unpainted wood and limbs should be placed in biodegradable paper bags. Please ensure that limbs do not exceed 4 inches in diameter and are not more than 15 ft. long.
Ezell Pike Center
3254 Ezell Pike
Nashville, TN 37211
(615) 880-2530
Open Hours:
Monday to Saturday: 7:30am-5:00pm
Sunday: 12 pm -4:00pm
Bulk Waste
Requests for curbside bulk waste pickup should be made to the Davidson County Sheriff's Office. Call (615) 880-3897 or visit the Davidson County Sheriff's Office website.
How You Can Save Money By Renting a Rolloff Dumpster From Us
There are a ton of dumpster rental companies out there promising you the moon, sun, and the stars. Most of these rental firms are start ups just trying to make a quick buck, then they disappear like a falling star. By renting from an established rental company like Easy Dumpster Rental, you are not going to have any concerns if will be here tomorrow. We have been renting dumpster rolloffs for over 15 years. And we might add, we have rented out over 100,000 bins over the course of this time frame. Easy Dumpster Rental is solid company who will be around for the long haul. And we promise the lowest pricing and the best service you will find in Nashville. Our promises are not full of hot air. And we encourage you to shop around. And if you find a better price we will beat or match it. However, choosing the right rental company is not just all about pricing. There has to be guarantees that you will do what you say you will do. For instance, when you contact our sales team, we will not try to intimidate you with up-selling or price changing. We offer a fixed pricing model and the quote you receive will be what you pay. No hidden fees or surcharges. With our weight and volume calculator you will get the right size dumpster, nothing less, nothing more. Trustworthiness and reliability should also be huge factors when considering what company to rent from. We guarantee that you will have the rolloff at your site the time and day you set. And likewise, we will be there at your beckoning call on pick up day. It is is almost impossible to stay in business in such a highly competitive industry as long as we have without fulfilling our promises, providing outstanding customer service, and the lowest rates you can find.
Once you have called our sales reps and we will help you make sure that you have a great rental experience. We will instruct you how to fill the bin. And be careful what materials you loading the bin with. If you tell us initially it is only going to be dirt, then you decide to throw in heavier materials such as concrete or lumber, you could be charged extra at the landfill for the added weight. Understand the rental agreement. We will let you keep the dumpster for as long as you need but if you go over the agreed upon rental period and you need more time, please let us know. We will be happy to ensure that you continue to get the best pricing as long as you rent the dumpster. Our customer service team is there to help you and they are highly trained in all aspects of the sanitation industry. Our reps cannot even be considered to work for us unless they have prior experience in the waste removal business. We hire experts because this is what you expect. Our industry knowledge gives us a leg up in the competition. From getting you the right size rolloff, to the right price, and to be able to answer any questions you may have. And we will happily find answers if we don't have them. So rent from a dumpster company that has some longevity in the this business and you will be so glad you did.
It's that easy!
Call Our Team Now
1-888-792-7833