Dumpster Rental in Brownsville, Texas
Get RollOff-Container at Remarkable Price
Click To Call 1-888-792-7833Click For Email Quote
Why We Can Provide Exceptional Service In Brownsville:
Great customer service is not just a glib slogan to us. We treat every client like they are family. That is why we have been able to stay in business for over 15 years. Treating customers with respect and dignity.
Super quick service that you can depend on. We stake our reputation on this
We provide value and you can rely on our promise to uphold all of our claims
Professional sales team that is highly regarded. They are the duty experts in the sanitation industry
We have rented over 100,000 dumpsters and we have a very loyal following
A FAQ page to give you some answers to some common questions
Dumpster Rental Pricing in Brownsville is Based on Many Different Factors
To Receive The Lowest Pricing, Call For A Customized Quote Now 1-888-792-7833
Save With Us Between $10 And $100 On Your Dumpster-Rolloff Rental Cost:
If on time delivery and pick up is important to you and super low pricing model that will save you tons of money, then Easy Dumpster Rental is the company you should contact first. We will swim oceans with sharks if that is what it takes.
We offer a flat rate pricing model. We are a very transparent company
A variety of rolloff-bins for any size project. No project is to big or small that we can't easily handle
We rent to the residential or condo homeowner. Keep us in mind for your next bathroom rehab
We have dumpster rentals for any occasion. Like your next block part or parade
No hidden fees or headaches when you deal with us. Our ordering process is transparent as glass
Earn Up To $50 | Share / Like Below
10 Yard Dumpster (2 TONS) 4,000LBS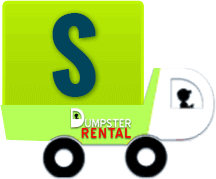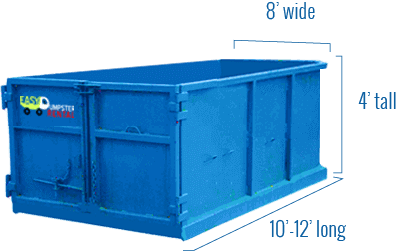 Easy Dumpster Rental
20 Yard Dumpster (3 TONS) 6,000LBS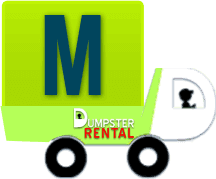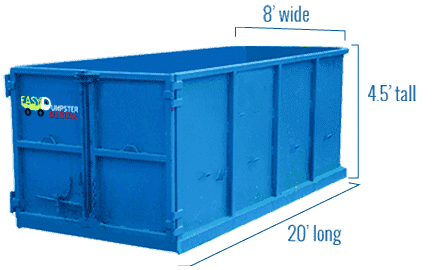 Easy Dumpster Rental
30 Yard Dumpster (4 TONS) 8,000LBS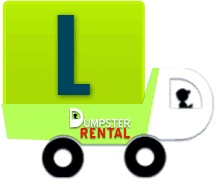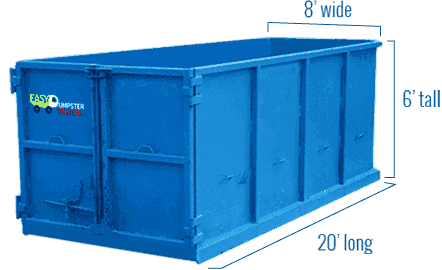 Easy Dumpster Rental
40 Yard Dumpster (5 TONS) 10,000LBS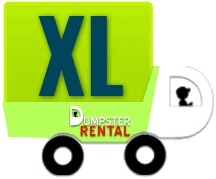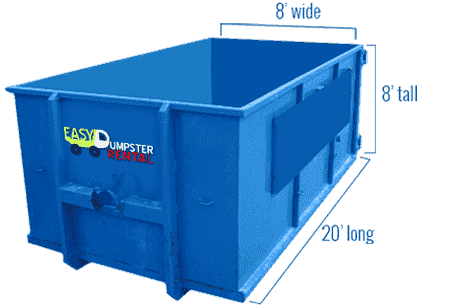 Easy Dumpster Rental
Why We Are Priceless When It Comes To Your Dumpster Needs
The city of Brownsville was established in 1848 and has a population close to 200,000 residents. Brownsville was the site of The Texas Revolution, The Mexican-American War, and few battles in The American Civil War. The Brownsville school district is the largest employer with 7,500 employees. The city also has a large port which is important to the economic vitality of the region. SpaceX , the brain child of Elon Musk, is building a launch site just east of Brownsville which will pump tens of millions of dollars into the local economy.
Some notable people from Brownsville include, singer, songwriter, actor Kris Kristofferson, Chicano author and scholar Ramon Saldivar and Julian Schnabel, a Academy Award nominated director and neo-expressionist painter. Easy Dumpster Rental likes to think that we are artists in the neo-dumpster classical mode.
We have very classical company that is disciplined and paints a picture of being the go to dumpster-rollofff rental company in Brownsville. We offer only high end service that is dependable as a Rolex watch without the expense. Our on time deliver and pick up is so reliable you will be left speechless that companies like ours still exist. We put a premium on being a company that takes honesty and integrity seriously. These are the core values that we embrace and we cling to these ethics to insure that we are providing outstanding customer service day in and day out.
A company cannot survive if customer service is just a slogan. We feel that it is the backbone of our company and the reason for our success. We have been in the sanitation industry for over 15 years and our founder has been doing this for over 30 years. Each customer is very valuable to us. And this is why we have rented over 100,000 dumpsters and thousands of these same clients continue to rent dumpsters from us every year. They feel we have a brand that they can trust and rely on. It is important for a company to deliver on its word. So when we say we are going to have a dumpster-rolloff on your site in 48 hours, you can rest assured we will be johnny on the spot.
We offer 4 dumpster-bin sizes; 10, 20, 30, and 40 cubic yard bins. There is no project on the face of the earth we can't handle. From removing backyard tree limbs and leaves to the demolition of the largest hi-rises in Brownsville, we can handle it. Our sales team is smart and experienced. We can give you a quote in minutes and insure you have the right size rolloff for the job. We will instruct you in how to properly fill the dumpster so that you make good use of all that volume. Will give you advice for the best location on your property to place the bin. We will suggest that you go to your local lumber yard to buy a piece of plywood or planks to place under the wheels of the rolloff to help prevent damage to your yard or driveway. We are here to help you have a seamless experience in your dumpster rental process. This why we are the number one dumpster rental company in America. So, give us a call when you are ready to do your next project and get the lowest prices on dumpster-rolloff rentals in the industry.
Landfill Location Brownsville, TX
Brownsville is a City in Texas, the county seat of Cameron County. The City of Brownsville Landfill serves residents as well as individuals in the surrounding areas. Visit the website for landfill charges. The landfill's address is listed below.
The Brownsville Municipal Landfill
9000 FM 802
Brownsville, TX 78526
956-831-3641
Hours
Monday – Saturday: 7:00 am – 3:45 pm
Below is a partial list of accepted household waste:
Normal Household Waste
Stoves
Yard Waste
Insulation
Washers
Paneling
Old Furniture
Concrete
Below is a partial list of waste prohibited from the landfill:
Car or Truck Batteries
Any Hazardous Wastes
Polychlorinated Biphenyl (PCBs)
Closed Drums
Wet Paint
Explosives
Liquids
Recycling
Recyclables should be taken to the City of Brownsville Recycling Center. Residents should travel with valid identification such as a driver's license.  The center is located at the address below:
308 East Elizabeth
Brownsville, TX 78522
(956) 541-9501
Hours
Monday to Friday: 8am to 4:30pm
Saturday: 8am – 12 Noon
Accepted Materials Include:
Used Motor Oil
Newspaper
Cardboard
Paperboard
#1 and #2 Plastic
Aluminum Cans
Tin or Steel Cans
Magazines and Catalogs
Unaccepted Materials Include:
Household trash
Clothes hangers
Aluminum foil
Appliances
Clothes
Auto glass
Diapers
Hazardous Material
Republic Services provide disposal of household hazardous waste to Brownsville residents. Residents are asked to contact them by calling 956-583-0022, Monday to Friday between 8:00 AM to 5:00 PM and Saturday from 8:00 AM to 12:00 PM for more information.
Household Hazardous Waste Accepted Include:
Paint thinners
Pool chemicals
Fertilizers
Drain and oven cleaners
Adhesives
Prescription drugs
Gasoline
Diesel fuel
Yard and Bulk Waste
Cameron County contracts with Republic Services to provide residents in the county with once-a-month brush and bulk collection. Yard waste should be kept in a spate pile from bulky waste. Yard waste such as tree limbs and branches should be tied in boundless not more than 8 feet in length. Please refer to collection maps for pickup schedule. Contact the Solid Waste Division for more information.
Solid Waste Division
1390 W. Expressway 83
San Benito, Texas 78586
(956) 247-3521
It's that easy!
Call Our Team Now
1-888-792-7833