Dumpster Rental in Pasadena, Texas
Get Trash RollOff-Bin At Attractive Rate!
Click To Call 1-888-792-7833Click For Email Quote
Why We By A Country Mile Provide The Best Dumpster Service :
Providing great customer service is all we think about. Finding new and efficient ways to insure that you have the best possible experience. Our sales team is constantly improving their abilities to insure your satisfaction.
We offer quick and reliable quotes that will make you elated that you choose us. Online quotes too
No stress and no hassle service. We are here to make you glad not sad. So be happy
We provide rolloffs in a variety of sizes to meet the challenge of any project big or small
We desire to offer solutions and insure that the job is done on time. We guarantee our services
Don't waste your time with other companies promising the moon. We will give you the universe
Dumpster Rental Pricing in Pasadena is Based on Many Different Factors
To Receive The Lowest Pricing, Call For A Customized Quote Now 1-888-792-7833
Save With Us Between $10 And $75 On Your Dumpster Rental Cost:
Our pricing model can't be beat. Other rental companies can only look on in awe with our capabilities to offer the lowest prices in Texas. With over 15 years in the dumpster rental business we have the contacts and experience to help you save money.
Best price guarantee. We will match or beat any competitors prices and our fees are very nominal
We have rented over 100,000 rolloffs and this speaks to our quality of service and our integrity
Residential rolloff rental service is available to help you with rehab jobs around the house or in the backyard
Team work and putting our customers first is what separates us from the pack and keeps us number one
To help make life more convenient and simple, we offer online pick up requests. And we will be on time
Earn Up To $50 | Share / Like Below
10 Yard Dumpster (2 TONS) 4,000LBS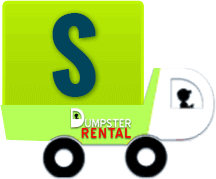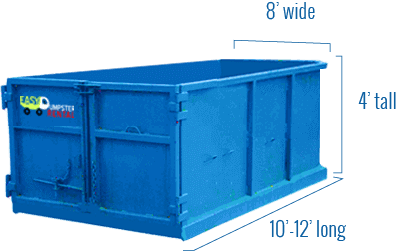 Easy Dumpster Rental
20 Yard Dumpster (3 TONS) 6,000LBS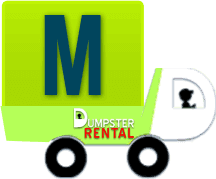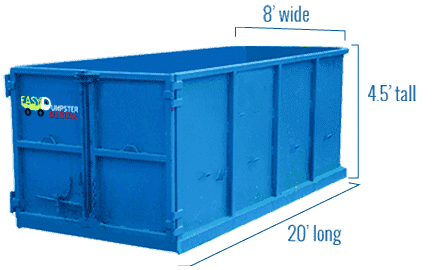 Easy Dumpster Rental
30 Yard Dumpster (4 TONS) 8,000LBS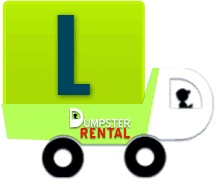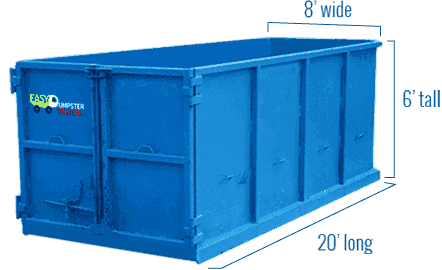 Easy Dumpster Rental
40 Yard Dumpster (5 TONS) 10,000LBS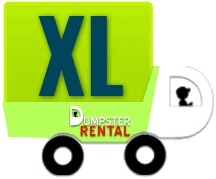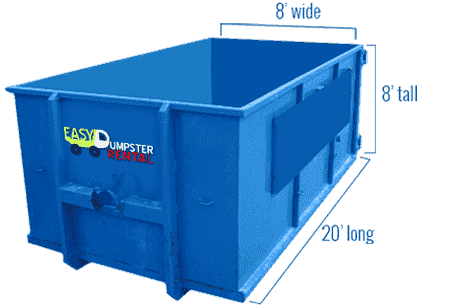 Easy Dumpster Rental
Landfill Location in Pasadena, TX
Pasadena is a city in the Houston–The Woodlands–Sugar Land metropolitan area in Texas. Residents in the city are allowed to dump waste at the municipal landfill in the city. A fee of $37.94 is applied is waste exceeds 2 cubic yards. The landfill address is listed below:
Greenbelt Landfill
550 Old Genoa Red Bluff Rd
Houston, TX 77034
281-464-9797
Hours
Monday to Friday: 7:00 am to 5:00 pm
Saturday: 7:00 am to 12:pm
Accepted Items
Construction waste
demolition waste
Yard waste
Furniture
Shredded or cut tires
Prohibited Items
Pesticide
Creosote‐treated wood
Needles
Herbicide
Insecticide
Recycling
Residents can choose between one of two recycling options. The city offers curbside recycling in partnership with Waste Management. Recyclables are picked up on Wednesday south of Southmore, south of Spencer, north of Spencer, east of Richey and west of Shaver. Recyclables can also be drop off to the following location:
City of Pasadena Recycling Center
1200 E California Blvd
Pasadena, CA 91125
(713) 475-7884
Hours
Monday to Saturday: 9:00 am to 5:00 pm
Acceptable Items:
Newspaper
Plastic
Glass
Aluminum
Cardboard
Review the  information sheet for a list of items that should not be recycled.
Hazardous Waste
To arrange household hazardous waste, pick up, residents should contact the Sanitation Department to make an appointment for door to door pickup by calling (713) 475-7884. The Department can be reached Monday to Friday 7:00 AM to 4:00 PM.
Accepted Items Include
Motorcycle Batteries
Engine degreaser
Antifreeze
Auto body filler
Power steering fluid
Car waxes
Brake fluid
Car cleaners
Diesel fuel
Gasoline
Oil filters
Yard Waste
Yard waste collection is available as well as waste can be taken to the landfill at 550 Old Genoa Red Bluff Rd in small portions.
Bulk Waste
Curbside collection is provided for bulky waste. Residents with garbage collection days on Monday and Thursday will have bulk waste collected on Thursday, the first and third week of each month. Residents with garbage collection days on Tuesday and Friday will have bulk waste pickup on Fridays, the second and fourth week of each month. Holiday pickup schedule can be found here.
When Tragedy Strikes Call On Easy Dumpster Rental
Pasadena is located in the Houston metro area. Founded in 1893 and has a population of around 150,000. Pasadena's key industries include gas and oil exploration, solar panel manufacturing, healthcare and aerospace. NASA's Lyndon. B. Johnson Space Center is located near by. The space center is involved with training astronauts for flying in space, flight control and research. The Boeing Company and Shell Oil are two of the more well known companies providing 2,300 and 1,400 jobs respectively. The largest employer is the Pasadena Independent School District with 5,800 employees. Unlike NASA, Easy Dumpster Rental can't fly you to the moon. But we can fly when it comes to delivering and picking up your dumpster rentals. And you never know when the need is going to arise for our services. Tragically, on October, 15, 2015, an EF2 Tornado struck Pasadena. Fortunately, no one was hurt. But the city did experience wide spread damage to a warehouse and the destruction of 30 homes. No one can predict these events, well the weather service is getting better. But the point is when tragic events like these happen to a community the most important thing is to get the debris off your land and to a landfill as quickly as possible so the rebuilding process can begin.
Easy Dumpster Rental in emergency situations will be there ASAP to help you begin the reconstruction of your new home. We can provide rolloff rentals in 4 sizes that can tackle any size clean up. Whether you need a 10, 20, 30, or 40 cubic yard canister we can help you get the site cleared and off to the landfill on time. Because time is very precious in these sad circumstances and we know how important it is for you to begin new construction. All you need to do is to call our helpful sales team and they will be able to provide a super quick quote. Not only will you get fast service but we can have a dumpster on your property in less than 24 hours.
Our prices will be the lowest you can find in Pasadena and the most accurate. We use a dumpster weight calculator to insure you are getting the best possible price and the right size bin for the job at hand. Some people tend to order a larger bin that is unnecessary just to make sure that they have enough room. That is not a prudent way to order a dumpster-rolloff. We can tell you exactly what size canister you need. Don't waste your money on something you don't need. Keep us in mind when you need a dumpster rental company that puts its customers first. We take great pride in being a company that has integrity and honesty has its core values. Easy Dumpster Rental is company that will be there at your greatest time of need.
It's that easy!
Call Our Team Now
1-888-792-7833