Dumpster Rental in Danville, Virginia
Get The Lowest Roll Off Cost Around
Click To Call 1-888-792-7833Click For Email Quote
How We Can Offer Affordable Roll Off-Dumpster Service In Danville:
Because we have been in the industry for over 15 years we have been able to make insider contacts that enable us to pass on deep discounts on our bin rental services. No other company can offer you our everyday low prices.
Super low prices extended to all customers. Even if it's the first time you have used our services.
Quality customer service with guaranteed on time delivery and pick up
We have thousands of customers return to us each year because they value our work ethic
We will climb the highest mountains to make you happy and satisfied with our services
Dumpster rolloffs in a variety of sizes so you can complete any size project
Dumpster Rental Pricing in Danville is Based on Many Different Factors
To Receive The Lowest Pricing, Call For A Customized Quote Now 1-888-792-7833
Save With Us Between $10 And $100 On Your Rolloff Rental Cost:
What do you get when you combine affordable dumpster rental prices with outstanding customer service? A company that you can turn to to get the job done on time and at a cost that will have you singing a merry melody
Our flat rate pricing model assures you that you pay one price with no added surcharges
A FAQ page to help you understand our companies policies and operating procedures
No gimmicks, no high pressure selling tactics. We are here to help you save on every dumpster rental
Request a quote online or over the phone for free. Our friendly sales staff is happy to help you
We provide dumpsters-bins to the residential and construction market
Earn Up To $50 | Share / Like Below
Click To Call 1-888-792-7833
Click For Email Quote
10 Yard Dumpster (2 TONS) 4,000LBS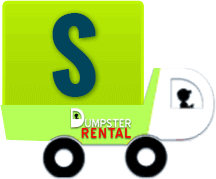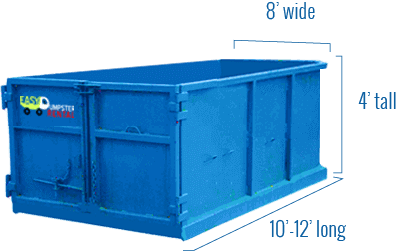 Easy Dumpster Rental
20 Yard Dumpster (3 TONS) 6,000LBS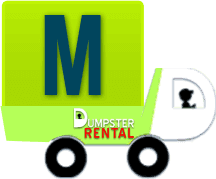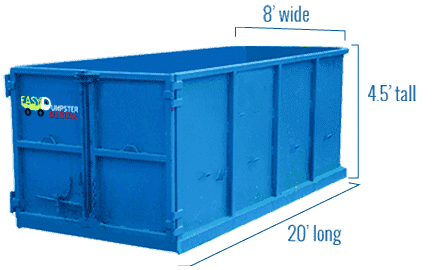 Easy Dumpster Rental
30 Yard Dumpster (4 TONS) 8,000LBS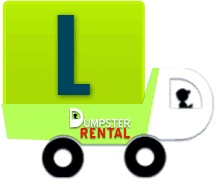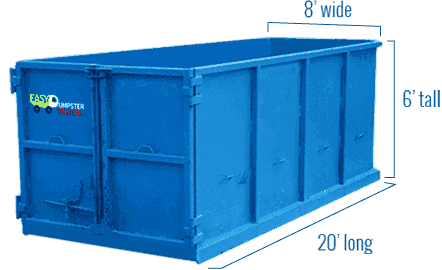 Easy Dumpster Rental
40 Yard Dumpster (5 TONS) 10,000LBS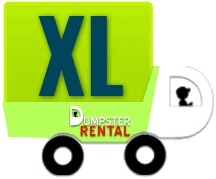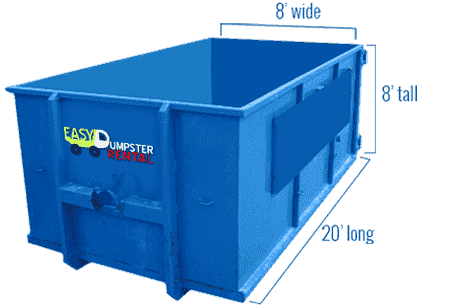 Easy Dumpster Rental
Landfill location in Danville, VA
Danville is an independent city in the state of Virginia. The landfill that services the city is the Piedmont Industrial Landfill. In addition to the curbside trash collection services, residents can deliver same amounts of acceptable waste items to the landfill.
1224 Clarks Mill Road
Ringgold, VA 24586.
(434) 432-0211
Visit the website for information on accepted items and hours of operation.
A Few Quick Facts About Danville
Danville is a city that is near and dear to my heart. My Mother was raised there and my Grandfather, Henry Hall was a well know businessman. And I have a cousin who still resides there. My family actually settled in the Great Commonwealth of Virginia in 1625.  I have wonderful memories of Danville and found it to be a beautiful city. The population of Danville is around 45,000 residents and was settled around 1793. Nestle and Goodyear do business in the city. Some notable people include, J. Hartwell Harrison, a surgeon who was instrumental in the first kidney transplant and NASCAR driver, Peyton Sellers.
Recycling in Danville
The City of Danville has been providing its residents with Curbside Recycling Service since 2012. City residents may sign up for curbside recycling service via their official website. After signing up residents are provided with a 96-gallon recycling cart to place items in. Submit application form to the Public Works Department at 998 South Boston Road
Danville, VA 24540. Recyclables can also be drop-off at the location listed below:
Recyclable materials include:
Plastic
Mixed paper
Aluminum, tin
Steel
Cardboard
Glass
Hazardous Waste Material
The city of Danville will collect household hazardous waste on an as-needed basis. Contact the Public Work Department at 434) 799-5245 between 8am – 5pm, Monday through Friday to learn about the HHW collection services. Items should or bagged or placed in cardboard boxes for collection.
What Is HHW:
Acids
Motor oil
Antifreeze
Adhesives
Fluorescent tubes
Household cleaners
Batteries
Paint Pesticides
Kerosene
CFLs
Floor and furniture polish
Gasoline
Bulk Waste Collection
Curbside collection of bulk waste is provided by the city of Danville. Bulk waste is collected on weekly the same day as regular household trash. Items should be placed at the curb by 7 am for collection.
Yard Waste Collection
Yard waste such as plant clippings, tree branches, grass clippings and leaves are collected on a weekly basis. Waste should be bagged, bundled or boxed and placed behind the curb for collection. Boundless should not exceed four feet and bags and boxed should not be more than 50 pounds.
What Can Dumpsters Be Used For
Dumpster-rolloffs are the most practical and prudent way to get trash to a landfill or recycling center. When compared to using or renting a pick up truck the savings and time saved can be substantial. For example, say you decided to clear out your attic. And it appears you will have enough junk that will require 4 pick up trucks of waste. If you go ahead and use a pick up truck that will entail making 4 round trips to the local landfill. This will end up costing you more money in gas, landfill fees, truck rental costs, etc… However, if you use our 10-yard dumpster-bin, we will do all the work for you when it comes to transported the materials to the landfill at the fraction of the cost. Who doesn't want to save time and money? I believe everybody would like to have a less hectic life and a few more dollars in their wallets. Rolloff-containers can be used for large construction jobs. Our 40-yard dumpster-canister can handle any size project. From a hi-rise demolition or a renovation job on a hotel. And with our service guarantee, you will have prompt on time delivery and pick up. Which is very important to know that your time isn't wasted and you can keep your constructions costs under budget. No one hates delays then the people in the building trades.
In addition, we have residential dumpster-bins for the homeowner who is planning on doing a rehab of their kitchen or bathroom. Or perhaps you are planning to do a whole house renovation, Easy Dumpster Rental can handle that also. Container-bins are also great for any backyard project you are planning. From removing dirt to hauling away concrete we can help you dispose of these types of debris. Matter of fact, we can haul away anything you can think of except hazardous waste. These materials are prohibited to be hauled away by dumpster companies according to the EPA. Hazardous waste requires special handling.
We are a "Green" company. We are more than happy to take your recyclables to the nearest recycling center or landfills that handle recyclable materials. And we cannot over emphasis the importance of recycling. Our landfills are getting over filled and the biggest culprit are materials that can be recycled. So be careful what you are throwing away and where you are putting it. So, has you can see, dumpsters are very versatile and can provide you with a multitude of solutions when it comes to your waste removal needs. And you will always receive the lowest prices in Danville and the best customer service in the area. Give us a call and discover why we are the fastest growing dumpster-canister company in the country.
It's that easy!
Call Our Team Now
1-888-792-7833