Dumpster Rental in Fredericksburg, VA
GET Significant Savings On A Roll Off Container
Click To Call 1-888-792-7833Click For Email Quote
Dollar-For-Dollar No One Can Beat Our Quality Service In Fredricksburg:
For the best customer service in America, cast your lot with Easy Dumpster Rental. We work to keep our client base happy with service that is beyond reproach. Our sales staff will also put your needs above all else.
There is no project we cannot help you with and we have canisters for any job
Highly motivated service team that has intimate knowledge of the sanitation industry
You can always count on us to be there on time every time. Guaranteed
Headache free ordering process to make life simple and free up more of your time
We are the duty experts in hauling away trash and your troubles
Dumpster Pricing in Fredericksburg is Based on Many Different Factors
To Receive The Lowest Pricing, Call For A Customized Quote Now 1-888-792-7833
Save With Us Between $10 And $70 On Your Dumpster-Rolloff Rental Cost:
If on time delivery and pick up is something you value and coupled with everyday low prices then you have come to the right place. No one can beat our prices and we will match or beat any competitors costs.
Our flat rate pricing model is a gift from heaven. Don't settle for added charges or fees
We have construction dumpsters for the huge jobs that can only be handled with extra large rolloffs
Our company has delivered over 100,000 dumpsters and many have been repeat customers
Find out why we are the fastest growing dumpster rental in America. Call now
We have a FAQ page that will give you some insights to our companies operating procedures
Earn Up To $50 | Share / Like Below
Click To Call 1-888-792-7833
Click For Email Quote
10 Yard Dumpster (2 TONS) 4,000LBS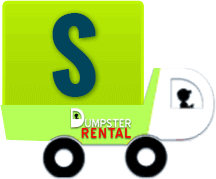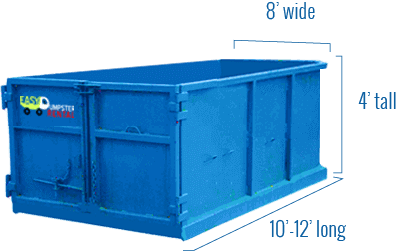 Easy Dumpster Rental
20 Yard Dumpster (3 TONS) 6,000LBS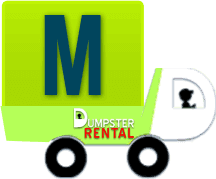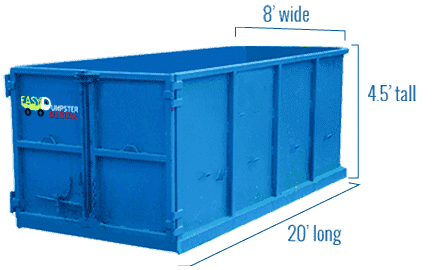 Easy Dumpster Rental
30 Yard Dumpster (4 TONS) 8,000LBS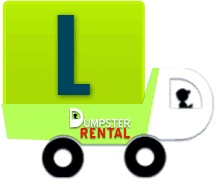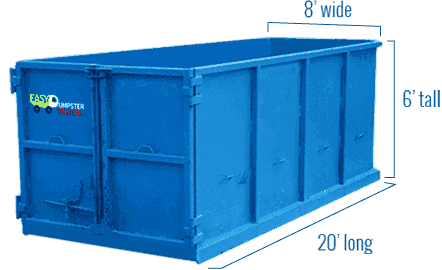 Easy Dumpster Rental
40 Yard Dumpster (5 TONS) 10,000LBS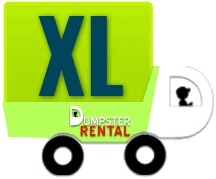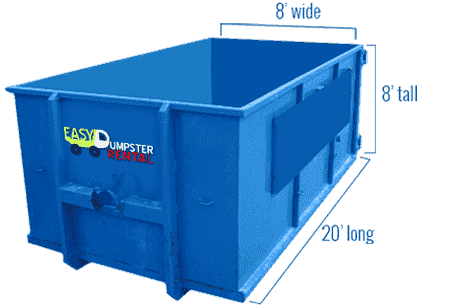 Easy Dumpster Rental
Landfill Location in Fredericksburg, VA
Fredricksburg is a relatively small community of 28,000 and was founded in 1728. The majority of the residents came from England, Ireland, and Germany. And what seems like a breath of fresh air, people running for local office cannot have a party affiliation on the ballot. A couple of well know people from Fredricksburg include Olympic swimming sensation Jeff Rouse and Major League Baseball player Al Bumbry.
Fredericksburg is a city in the State of Virginia in the Stafford County. Regional Landfill allows individuals living in the city to dispose of waste items. Location and hours for the landfill are listed below.
Stafford County's Regional Landfill
489 Eskimo Hill Road
Stafford, Virginia
(540) 658-4590
Residential Hours:
Monday – Friday: 8 a.m. – 4:30 p.m.
Saturday & Sunday: 9 a.m. – 3 p.m.
Commercial Hours:
Monday – Friday: 6 a.m. – 5 p.m.
Saturday: 8 a.m. – 12 p.m.
Visit the official website to learn about accepted items.
Recycling in Fredericksburg, VA
In addition to curbside collection Fredericksburg residents take recyclables to Belman Road Recycling Center. Residents need to obtain a coupon book or annual pass from the Treasurer's Office before using the center.
1200 Belman Rd
Fredericksburg, VA 22401
(540) 479-1833
Hours of operation
Monday – Friday: 8:00 am – 4:30 pm
Saturday & Sunday: 9:00 am – 3:00 pm
Items that can be recycled at the center include:
Beer and soda cans
Brown, clear, and green glass
Newspaper
Paper bags
Wrapping paper
Envelopes
Junk mail
Magazines and catalogs,
Plastic: #1 & #2,
Scrap metal
Steel/tin cans
Batteries: auto only
Motor oil
Textiles
Hazardous Waste Disposal
The city hosts regular household hazardous events to allow residents to dispose of toxic household waste. For additional information contact Belman Road Recycling Center at 540-658-8680. Items typically accepted at events include: stains and varnishes, rat poisons, paint thinners, insecticides, chemical fertilizers, weed killer, lighter fluid, oil based paint, rubber cement, swimming pool chemicals, fungicides, wood preservatives, paint strippers, solvents and flea control products to name a few.
Yard Waste Collection
Weekly Schedule yard waste collection occurs during the fall season, from November 1 to through to December 31 each year annually.
Bulk Waste Pickup
The City offers for curbside collection of large items that cannot be disposed of regularly. The program is called a "Special Pick Up". The fee is $30.00 per load and should be paid prior to collection.
How Recycling Can Help Save Our Planet
The lack of recycling efforts among our citizenry is appalling. Almost 70% of all waste sent to landfills is debris that can be recycled. Not many people are aware of the fact that we are running out of landfill space. And one of the ways we all can help alleviate this problem is by recycling. Recycling is one of the easiest roles we can play in helping our environment get back to a pristine state. Our local beaches, lakes, and streams are filled with items that should have never entered our beautiful natural resources in the first place. Some of the largest examples of this is the huge plastic mass in the Atlantic Ocean. This man-made sea of plastics is hundreds of miles across in width. Unfortunately, many people instead of using receptacles found at our beaches for their plastic coke bottles we just throw them on the beach and they eventually found their way into our oceans. We are the problem and we can be the solution.
The majority of cities in America have what is called single stream recycling. This process makes it simple to recycle. Instead of separating all the different kinds of recyclable materials you just put it all in one bin and your local landfill does the separation at the facility. It can't get any easier than this. It just takes some thoughtfulness on our part to place the recyclables in the recycling bin and not in the garbage bin. Also, most local government web sites usually have a page dedicated to recycling. Information such as what are recyclable materials, Do's and don'ts of recycling and if you live in a city that doesn't offer curbside recycling, they will have a list of local recycling centers and other places like the Goodwill.
Recycling also helps power our economy. Thousands of jobs each year are created by the recycling industry and it pumps billions of dollars into our economy. For example, in California, recycling centers employ over 85,000 people and has generated over 14 billion dollars in annual revenues. Furthermore, it helps reduce energy costs. The steel industry discovered that the recycling of steel saves enough energy to power over 20 million homes. And there are tons of other energy and natural resources examples that bear out the fact that recycling is a powerful way to wisely conserve energy and save on the use of natural resources, such as our wonderful forests.
Easy Dumpster Rental can help you with your recycling needs. If you happen to live in an area where there is no recycling pick up we will  be happy to help you with your recycling. We have bins-canisters in a variety of sizes to meet any challenge. We guarantee the lowest prices in the industry and the best customer service you will ever find. So, please keep us in mind not only for your recycling needs and we are well equipped to handle any size job. From a simple bathroom remodel where one of our residential dumpster-bins would be perfect for the job or to huge hi-rise demolitions where are heavy duty construction dumpster-rolloffs will be able to handle any project. So check us out and discover why we are quickly becoming the dumpster rental company of choice.
It's that easy!
Call Our Team Now
1-888-792-7833