Dumpster Rental in Leesburg, Virginia
Roll Off Prices That Will Leave You Overjoyed
Click To Call 1-888-792-7833Click For Email Quote
Our Services will put a smile on your face in Leesburg:
No one has time for a company that promises you one thing and delivers another. That will not be the case with Easy Dumpster Rental. Our word is our bond and we will give you everything we promise and not waste your time.
Rental bins that will help you with your recycling needs. We are a eco-friendly company
We vow to give you quick and accurate quotes. Also get a free quote online if your prefer
Easy to use dumpster weight calculator to insure you get the correct size rollofff for your project
Containers rentals for the residential community and for cities that need to clean-up after a parade
We guarantee our services and we will be there when you need us without delay
Dumpster Rental Pricing in Leesburg is Based on Many Different Factors
To Receive The Lowest Pricing, Call For A Customized Quote Now 1-888-792-7833
Save With Us Between $10 And $140 On Your Rolloff-Bin Rental Cost:
Tired of getting a quote from a dumpster rental company and then when you are billed you are hit with a ton of mysterious fees and surcharges. Not so with us. We use a flat-rate pricing model that eliminates hidden charges.
The lowest prices in the dumpster rental industry by a country mile and we guarantee our everyday low fees
We offer same day service in Leesburg and the surrounding areas
We have construction rolloffs that can handle any size project with on time delivery and pick up.
All of our rates are transparent and we will be happy to breakdown our pricing model for you
Save your hard earned money and call us for huge savings on your next canister rental
Earn Up To $50 | Share / Like Below
10 Yard Dumpster (2 TONS) 4,000LBS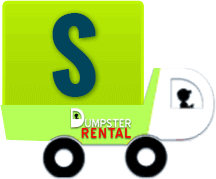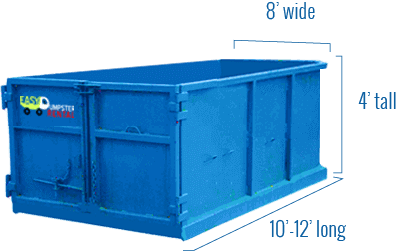 Easy Dumpster Rental
20 Yard Dumpster (3 TONS) 6,000LBS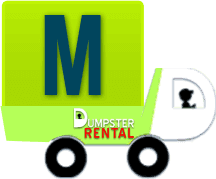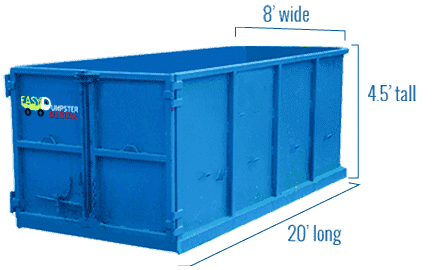 Easy Dumpster Rental
30 Yard Dumpster (4 TONS) 8,000LBS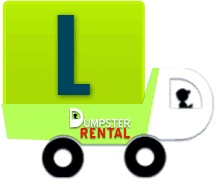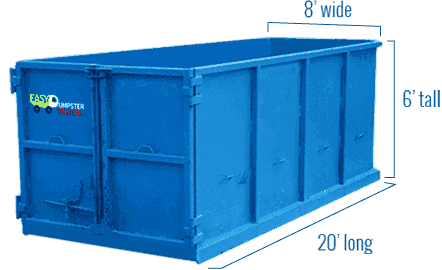 Easy Dumpster Rental
40 Yard Dumpster (5 TONS) 10,000LBS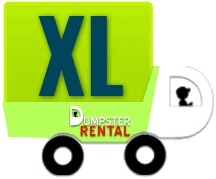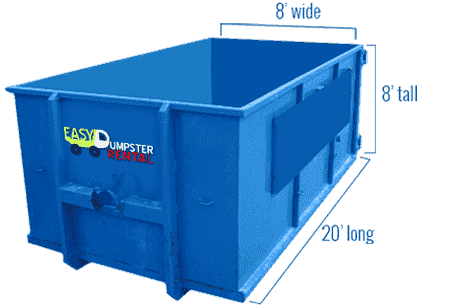 Easy Dumpster Rental
Landfill Location In Leesburg, VA
Leesburg is a town in Loudoun County in the state of Virginia. The Loudoun County Solid Waste Management Facility is not only a popular site for disposing of garbage but it's also a common tour site among scout groups, schools nearby and in the town.
Solid Waste Management Facility
21101 Evergreen Mills Rd.
Leesburg, VA 20175
703-771-5500
Hours
Monday – Saturday
8:00 am – 4:00 pm
For more information on items accepted, visit the Materials Accepted page.
Few Facts About Leesburg
Leesburg lies 35 miles northwest of Washington D. C. With a population of 35,000, Leesburg has been recently transformed into a upscale city with many historical sights and cultural attractions. Some notable people form Leesburg include, the author Russel Baker and PGA tour pro, Billy Hurley III.  If you are going to visit Leesburg make sure you stop in at the Marshall House, home of the great WWII General, George C. Marshall.
Recycling In Leesburg, VA
Leesburg provides curbside collection of recyclables for residents. Individuals living in the SE/SW Quadrants will have their recyclables collected on Thursdays, while those living in the NE/NW Quadrants receives collection on Fridays. Carts should be placed out before 6AM on collection days. Download the recycling brochure for future reference.
What cannot be recycled:
Aluminum pans
Drinking glasses
Cardboard Milk
Juice Cartons
Plastic containers
Hazardous Waste Disposal
Loudoun County organizes several annual Household Hazardous Waste (HHW) collection events where residents can dispose of unwanted household hazardous materials. Each home is allowed up to 15 gallons of liquid HHW and 40 pounds of solid HHW. Proof of Loudoun County residency will be required.
HHW Include:
Stains and varnishes
Poisons
Paint thinners
Insecticides
Chemical fertilizers
Weed killer
Lighter fluid
Oil based paint
Rubber cement
Swimming pool chemicals
Fungicides
Wood preservatives
Paint strippers
Solvents
Flea control products
Moth balls
Bulk Waste Collection
The city provides collection of items that are two big for regular trash bins. Scheduling a bulk item pickup by e-mailing trash@leesburgva.gov, using the web form, or calling 703-771-2790 to request a pickup.
Yard waste collection
Yard waste collection is provided at specific times of the year. Individuals in the SE/SW quadrants yard waste will be collected through September 30, on Monday & Thursday. Those living in the NE/NW quadrants yard waste is collected on Tuesday & Friday.
Insure That You Get An Accurate Roll Off Quote
Be careful when you are shopping around looking for a dumpster rental company for your next project. Many companies will not be upfront about their prices. They will give you this great looking quote that will be impossible to pass up and suck you in like a fox on a hunt. When the job is finished you get your bill and you are up in arms because appearing on the bill are all of these hidden fees and surcharges they failed to mention. A good luck fighting them to get any kind of resolution. They will just tell you you didn't read the fine print and all that other legalese jargon no one read any ways.
However, with Easy Dumpster Rental you will never encounter issues like these. First of all when you call us for a quote, after we have ascertain the nature of your project, we input all of the information into a dumpster weight calculator. This insure two important things. Firstly, this helps us make sure that we have the correct weight for your haul and secondly, we will get you into the right size dumpster-rolloff for the job. Many times customers take it on themselves to tell us what size dumpster-bin they need. And they tend to order a larger bin-container then they actually need. They are playing it safe but what they may be doing is paying to much for a rolloff dumpster size they do not need. That will never happen with Easy Dumpster Rental. We are to save you money, not to take advantage of your lack of knowledge on how the dumpster business operates. So if all you need is a 10-yard bin we will never try to up sale you into a 20 yard dumpster-rolloff so we can make a few extra bucks.
Our credibility is on the line with each and every order. And this is why we have thousands of customers returning to us every year asking and trusting us to take care of their dumpster-bin needs. Our flat rate pricing model prevents the chance that you will have extra fees or surcharges added to your bill. We are a highly transparent company and our sales staff team member will be happy to break down the cost of doing business with us. We all hate surprises when we get our bill and we eliminate that from happening because we value you as a customer. Our ethos is build upon honesty and integrity. Two simple words that mean everything for our company and words that are quickly disappearing from our vocabulary. We stand by this motto and take it seriously. So don't throw your hard earned money on a fly-by-night dumpster company that only cares about lining their own pockets. Give Easy Dumpster Rental a chance and do business with a company who still believes in old fashion values. And don't forget to check out our FAQ page which will give you some insights on we operate our business. We guarantee our services with on time delivery and pick up to make life easier for you.
It's that easy!
Call Our Team Now
1-888-792-7833