Dumpster Rental in Manassas, Virginia
Lowest Prices You'll Find On A Roll Off
Click To Call 1-888-792-7833Click For Email Quote
We Offer Exceptional Service in Manassas:
Easy Dumpster Rental takes great pride in providing customers on time delivery and pick up. We realize that you have busy lives and we understand that here. So we guarantee that we will be there when you need is most.
Dumpster sizes that can take care of any job no matter the volume of trash
We are the number one rolloff company not only in Manassas but in the U.S.A.
We hire only employees who have had numerous years in the sanitation industry to serve you better
Residential dumpsters for all of your recycling and rehab jobs around the home or yard
Solving garbage removal issues is our specialty for over 15 years now
Dumpster Rental Pricing in Manassas is Based on Many Different Factors
To Receive The Lowest Pricing, Call For A Customized Quote Now 1-888-792-7833
Save With Us Between $10 And $135 On Your Dumpster-Container Rental Cost:
No one cares to much when a company says one thing and does another. Especially when it comes to prices. With our flat rate pricing model you will never experience the headache of hidden fees or surcharges.
Heavy duty construction rolloffs that will handle all of your super size projects.
To help make life easier for you we have given you the choice of requesting a dumpster pick up  online
We can have quote to you faster than The Starship Enterprise can travel to the next star system
An easy to use dumpster weight calculator that takes the mystery out of the proper size canister for your job
A FAQ page to introduce you to our company. A lot of good info to get you started if you are new
Earn Up To $50 | Share / Like Below
Click To Call 1-888-792-7833
Click For Email Quote
10 Yard Dumpster (2 TONS) 4,000LBS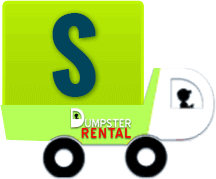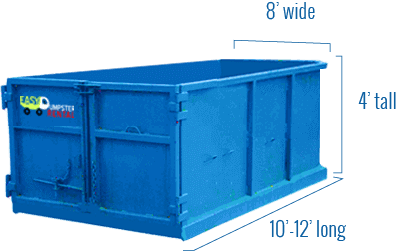 Easy Dumpster Rental
20 Yard Dumpster (3 TONS) 6,000LBS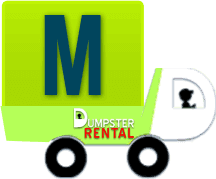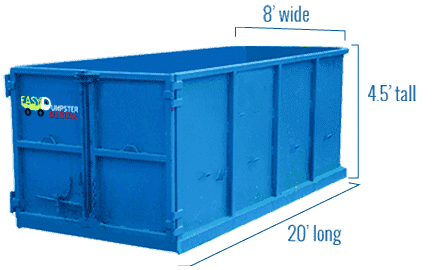 Easy Dumpster Rental
30 Yard Dumpster (4 TONS) 8,000LBS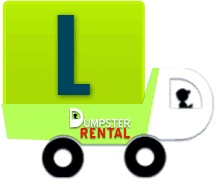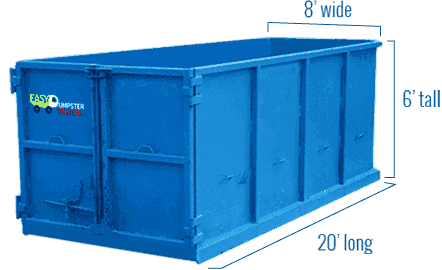 Easy Dumpster Rental
40 Yard Dumpster (5 TONS) 10,000LBS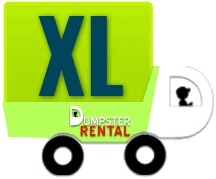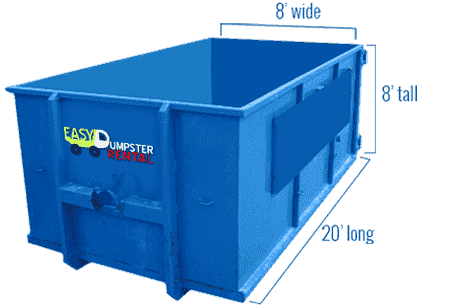 Easy Dumpster Rental
Landfill Location In Manassas, VA
Manassas is a city in the Commonwealth of Virginia. City resident and individuals living in Prince William county can use the city Landfill for waste disposal. Proof of Prince William County residence will be required upon arrival at the landfill.
Landfill location
14811 Dumfries Road
Manassas, VA
703-792-5750.
Hours
Monday-Friday from 8 a.m. to 5 p.m.
Click here to take a virtual landfill tour.
General Facts About Manassas
Manassas is know for the very first land battle during the Civil War, the Battle of Bull Run. It is a beautiful city with a population of 42,000 residents. Manassas is home to the Irish folk singer Danny Doyle and current wide receiver for the Dallas Cowboys, Lucky Whitehead.
Recycling in Manassas, VA
The city of Manassas provides single family residence with curbside recycling collection services. Individuals without a bin can request a recycle bin or cart on the website. Carts or bin should be set outside before 7 am on scheduled collection day. Call the Trashline on (703) 257-8252 for more information.
Accepted Recyclables:
Magazines & catalogs
Gift Wrapping Paper
Newspapers & inserts
Paper bags
Glass jars & bottles
Telephone books
Junk mail
Flatten all boxes
Tin or steel cans
Cardboard
Items That Should Not Be Recycled Include:
Ceramics
Binders
Anti-freeze container
Hazardous waste containers
Dishes
Pizza boxes
Pesticide containers
Light bulbs
Mirrors
Motor oil containers
Paint cans
Residents can also take recyclables to the following recycling dropp-off locations:
Ben Lomond/Splash Down Water Park – 7500 Ben Lomond Drive
Balls Ford Road Compost Facility 13000 Balls Ford Road
Hazardous Waste Drop-Off
The Manassas Transfer Station located at 8305 Quarry Road accepts household items that are considered to be hazardous from city residents, Monday to Friday between the hours of 5:30 am and 4;30 pm. HHW includes, insecticides, pool chemicals, fluorescent light tubes, transmission fluid, household cleaners, pesticides, car batteries, solvents and paints thinners. Visit HHW and eWaste page for details.
Yard Waste Collection
The city provides curbside collection of yard waste on Mondays. Bundled branches less than 4′ long and 3″ thick will be collected. Weeds, leaves and grass clippings should be place in a paper lawn bag or private trash can.
Bulk Waste Collection
Residents can schedule collection for items too large for trash bin. Call (703) 257-8252 at least 24 hours before your trash collection day to schedule collection.
How We Calculate Our Rental Dumpster Prices
Easy Dumpster Rental, in the spirit of openness, feels that it is important that our customers know how we come to our prices for dumpster-rolloff rentals. Many companies will give you a quote, you go on your merry way and then you get your bill, and quickly discover all these hidden fees and surprise surcharges. This will NEVER happen when you order a rental dumpster from us. So, below please find our pricing model and if you have further questions, feel free to call our office.
Debris Weight: There are a couple of things to consider when it comes to debris weight costs. The size of the dumpster needed for the job. Dumpster-Bins come in 4 sizes. 10, 20, 30, and 40 cubic yards. Obviously a 20-yard bin is going to be lighter than a 30-yard dumpster-rolloff. So, size of the bin-rollofff will play a major role in the price. Secondly, the type of debris you are getting rid of.Roofing shingles are going to be much heavier than dirt from the backyard. So what your are hauling will greatly impact the price of the container-rolloff rental.
Debris Type: The type of debris you are dumping will affect the price of the rental. Solid waste or your typical garbage will be more expensive than recyclable materials. Please note that dumpster companies cannot haul hazardous waste. And if you do, you will face a fine from the EPA and more fees from the landfill and the dumpster company.
Landfill Costs: Landfills charge rolloff companies tipping fees, which Easy Dumpster Rental has no control of. The dumpster and the truck it is on, goes on a scale and it is then weighed. Landfill fees will vary from county to county. So the fees at a landfill in Manassas may be lower or higher than fees in the Richmond. And it goes without saying this will have an effect on your your dumpster rental costs. Most landfills post there tipping fees on their websites and Easy Dumpster Rental can calculate the cost using our easy to use dumpster weight calculator.
Rental Period: Easy Dumpster Rental typically offers a two week or one month rental period. So the longer you keep a rental the more it will cost you. No matter how long you need a dumpster-container our highly trained sales staff will be able to work out something that will suit your needs. We also are very flexible if you need the dumpster for longer periods of time. We can sell you a dumpster if you would like. So, these are the 4 components that go into our canister-bin rental prices. By opening our books to the public we help to build trust. And with over 15 years in the dumpster rental business and having rented 100,000 containers we feel that we are accomplishing this by building a trusting relationship everyday. Keep us in mind when it comes time to your next residential or construction project. Easy Dumpster Rental can handle any size job.
It's that easy!
Call Our Team Now
1-888-792-7833