Dumpster Rental in Horn Lake, MS
Rates That Will Make You Breathe a Sigh of Relief!
Click To Call 1-888-792-7833Click For Email Quote
Dumpster Rentals with value in Horn Lake:
Easy Dumpster Rental is a company that believes in treating their customers right. Both with our a great pricing model that has no hidden fees, thus no shocks when you are billed. And customer service that is out of this world.
Get a quote in mere minutes
No matter the size of your project we have the right size bin for you
If experience matters to you, we have it in aces
Our competition can only look on with envy and stars in their eyes
The number 1 rental company
Dumpster Rental Pricing in Horn Lake is Based on Many Different Factors
To Receive The Lowest Pricing, Call For A Customized Quote Now 1-888-792-7833
Save up to $100 right now on a rental:
We define our success by how much we have pleased you. From the first contact with our office to the day we pick up your rental. Every step is important in proving a seamless procedure that will have you over the moon.
Great prices, great service equals happy clients
When you have rented over a 100,000 rolloffs you must be doing something right
Call or get a quote online in Horn Lake
We have answers to many of  your questions online
Don't "Waste" your time anymore call now and save
Earn Up To $50 | Share / Like Below
10 Yard Dumpster (2 TONS) 4,000LBS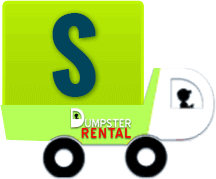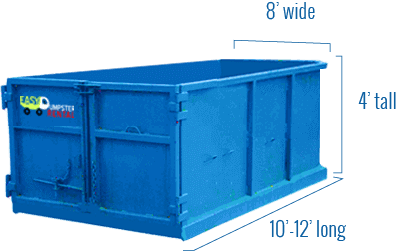 Easy Dumpster Rental
20 Yard Dumpster (3 TONS) 6,000LBS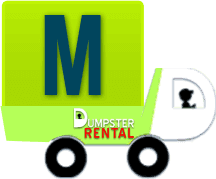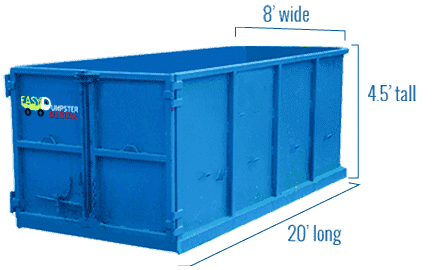 Easy Dumpster Rental
30 Yard Dumpster (4 TONS) 8,000LBS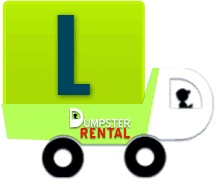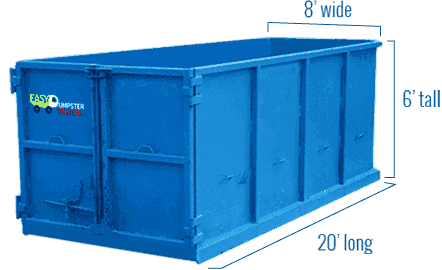 Easy Dumpster Rental
40 Yard Dumpster (5 TONS) 10,000LBS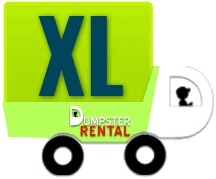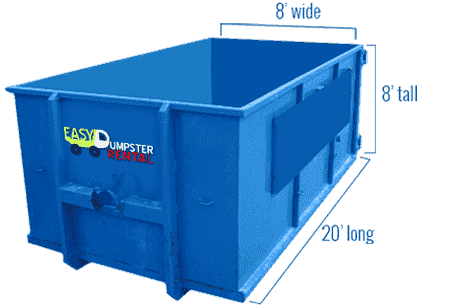 Easy Dumpster Rental
Landfill Drop-off Locations Horn Lake, MS
Horn Lake can be found in Desoto County. Two Class, I Garbage Sites is situated within the county in Olive Branch. See their address below:
Railroad Avenue Disposal
11250 Old Highway 78
Olive Branch, MS (DeSoto County)
(662) 895-7625
Hours of Operation:
Monday to Friday: 7:00 am. – 5:00 pm
5255 Sandidge Road
Olive Branch, MS (DeSoto County)
(901) 872-7258
Hours of Operation:
Monday to Friday: 7:00 am to 4:30 pm
Saturday: 7:00 am to 2:00 pm
A partial list of items accepted at the garbage sites are listed below:
Furniture
Tree limbs,
Leaves
Concrete
Tires
Roofing
Appliances
Wood
Metal
Items prohibited from entering the site are:
Household garbage
Food containers
Batteries
Recycling
Horn Lake residents can sign up for a recycling container that is collected every other week. To sign up visit the Waste Connections web site or call 901-398-5400. Containers are marked with a sticker to let residents know when to expect collection. Blue is generally collected every other Friday while green is collected every other Monday.
Residents can also drop off recyclables at the address below:
Horn Lake Intermediate School
6585 Horn Lake Rd
Horn Lake, MS 38637
(662) 280-7075
Opening Hours: Monday – Friday: 8 a.m. to 2 p.m.
Acceptable items: Paper, Aluminum, Cardboard, Plastic
Horn Lake City Hall
3101 Goodman Rd
Horn Lake, MS 38637
(662) 393-6178
Open Hours: Monday to Friday: 8:00 am – 5:00 pm
Acceptable items: Paper, cardboard
Horn Lake Middle School
6125 Hurt Rd
Horn Lake, MS 38637
(662) 393-7443
Open Hours: Monday to Friday: 7 am – 2:35 pm
Acceptable items: Paper, Aluminum, Cardboard, Plastic
Hazardous Waste
Annual hazardous waste events are held in the county so that residents can dispose of hazardous waste properly. Call the Environmental Service division at 662-469-8152 to learn about upcoming events.
A partial list of items that can be taken to hazardous waste events are:
Acids
Carburetor cleaners
Batteries
Cesspool cleaners
Brake fluid
Pool chemicals
Solvent adhesives
Yard Waste
Limbs, leaves and other yard waste are collected The Department of Road Management in Desoto County. Limbs should not exceed 4 feet and leaves should be placed in bags for easy collection. This services only applied to people in unincorporated area. Residents within the municipality should contact the department at 662 342-7099.
Bulk Waste
Residents in Desoto County can drop off bulk waste including furniture to the
Railroad Avenue Disposal once it's on the list of acceptable items.
The Elegance of Renting a Dumpster Bin
Who ever thought renting a dumpster could be elegant. But that is exactly the result when you rent a roll off from Easy Dumpster Rental in Horn Lake. A bin is highly advantageous than other means of disposing of your clutter. When you call and speak to one of our highly trained rental experts you will be totally impressed by their professionalism and industry knowledge. Within minutes the sales rep will have your situation under control and will have the right size dumpster for anything you are planning to do. From a simple clean up of debris in the backyard or complete renovation of your home, we can cover you. The benefit of a rolloff is that there will be no ugly mess disturbing you or your neighbors. A bin will free your yard of ugliness and give it a look of fine elegance. Who wants junk laying around in the backyard or the side of the house. But having a dumpster makes perfect sense. Instead of just tossing those old cabinets to the street or throwing them in the backyard, you can just as easily put your waste in one of our dumpsters. A perfect solution to waste and productivity.
And think of the time you will be saving by renting a rolloff. If you do have a truck you are going to be making a bunch of trips to the landfill. Why would you do that? Please. You have better things to do with your time plus you will be saving gas and money by renting from us. We will pick up your bin and make one trip for you. All you have to do is neatly pile all of your old cabinets, sinks, toilets, etc… into one of our bins and when it is filled, we come and take it off your hands. This is a more practical and elegant solution to disposing of your waste. And this is the beauty of renting from Easy Dumpster Rentals.
Our competitors are in awe of our experience and prices that they can only wish to offer on a rental
When you are looking for a contractor to remodel your home, one of the major considerations you will make in your decision making progress, is how much experience does this company have? Do they have a superb reputation? Are they to be trusted? And, will they finish the job on time, and way below budget? It goes without saying, in every decision that involves parting with your hard earned money you will do your research and find the best company or product for your needs that will hopefully save you money and time.
This is why you should consider renting a bin from Easy Dumpster Rental. We have build a prominent place in this industry. A super solid reputation just doesn't happen overnight. It takes years to gain the trust of the public. Well, we have spent over 15 years doing just that. We just don't say we are principled, mature organization. We have developed a highly loyal customer base and many have been clients of ours for years. Our word is golden and when we give you a price, there are no hidden fees or surprises. What you are quoted is the final price. We will honor our word when we tell you that your dumpster will be delivered and picked up on time. Call us now and see why we are the best and the most elegant dumpster company in the America.
It's that easy!
Call Our Team Now
1-888-792-7833