Dumpster Rental in Niagara Falls, NY
Get Roll Off Busting Rental Prices
Click To Call 1-888-792-7833Click For Email Quote
How We Offer Unbelievable Rolloff  Service In Niagara Falls:
We strive hard to give you the best service you deserve. Our friendly and knowledgeable customer service team is here to cater to your every whim. Our strong work ethic separates us from the pack.
Over 15 years of industry experience with a proven track record
Read our testimonials to see how happy our customer base is with our service
We have rented over 100,000 dumpsters and still growing at a rapid pace
No hassle service just smooth sailing with no rough waters
Dumpster sizes available in 10, 20, 30, and 40 cubic yards
Dumpster Rental Pricing in Niagara Falls is Based on Many Different Factors
To Receive The Lowest Pricing, Call For A Customized Quote Now 1-888-792-7833
Save With Us Between $10 And $115 On Your Bin Rental Cost:
Our prices are by far the lowest in the industry. No one can compete with us on rental costs. We have a clear advantage over our competitors especially when it comes to our code of honor and integrity.
Your face will light up when you see how low our prices are on any size rolloff
If you have questions we have answers on the complete dumpster rental process
All of our fees are upfront with no hidden surcharges on your final invoice
Simple to use dumpster weight calculator to insure the right size bin for your project
Don't waste anymore time pick up the phone and call us now and reap big savings
Earn Up To $50 | Share / Like Below
10 Yard Dumpster (2 TONS) 4,000LBS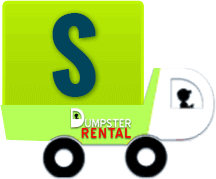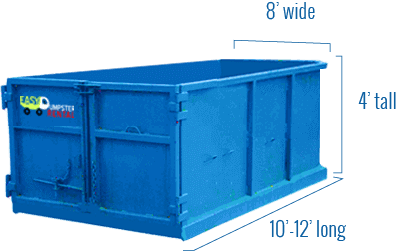 Easy Dumpster Rental
20 Yard Dumpster (3 TONS) 6,000LBS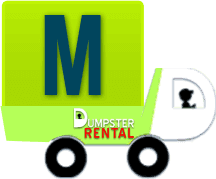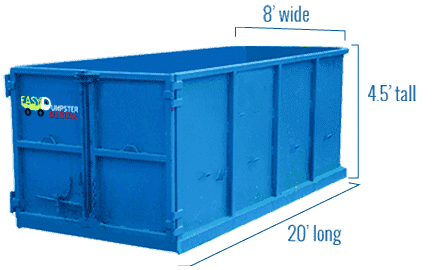 Easy Dumpster Rental
30 Yard Dumpster (4 TONS) 8,000LBS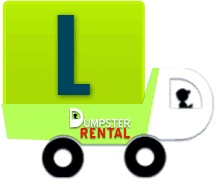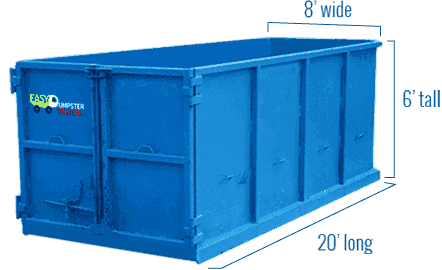 Easy Dumpster Rental
40 Yard Dumpster (5 TONS) 10,000LBS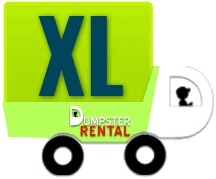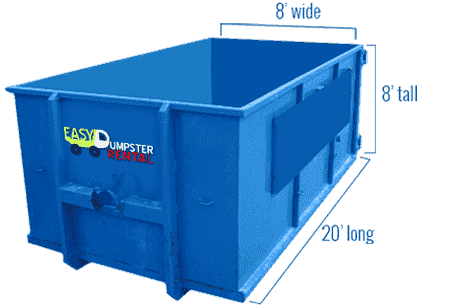 Easy Dumpster Rental
Landfill Location Niagara Falls, NY
Niagara Falls is a stunning city nestled on the bank of the Niagara River  in Niagara County, New York.  The city gets its name from the prolific Niagara Falls that it shares with its Canadian neighbor; Niagara Falls, Ontario.
Regular trash pick-up services are provided by the Niagara Falls Department of Public Works.
Niagara Falls Department of Public Works
1785 New Rd,
Niagara Falls, NY 14304
(716) 286-4840
Monday – Friday
8:00am – 12:00pm and 1:00pm – 4:00pm
Recycling In Niagara Falls
The City of Niagara Falls, as well as the rest of Niagara County, all make use of single stream recycling.
Some of the more common items that are collected as a part of the recycling program include:
Plastics – beverage bottles, food containers, and other  rigid plastics
Paper – newspapers, cardboard, telephone books, generic mail school, and office papers
Metals – food cans, beverage cans, aluminium foil
Glass – drink bottles and beer bottles, food jars, wine and alcohol bottles
Recycling Department
Niagara Falls Department of Public Works
1785 New Rd,
Niagara Falls, NY 14304
(716) 286-4840
Monday – Friday
8:00am – 12:00pm and 1:00pm – 4:00pm
Household Hazardous Waste
Household hazardous waste collection events are held at regular intervals throughout the year all over the county. These household hazardous waste drop-off events are provided to residents by the Refuse Disposal District.
Residents who are interested in attending these events need to make an appointment online before attending. The household hazardous waste collection events for  each year are usually announced during February. Residents can contact the Refuse Disposal District if they need addition information on the materials that re accepted and event days.
Refuse Disposal District
Philo J. Brooks Bldg, Second Floor, 59 Park Ave.
Lockport, NY 14094-2740
(716) 439-7240
Yard Waste
Yard waste is collected throughout the entire city on normal trash collection days, provided that you have placed said waste curbside in clear bags.
Other Quick Facts on Niagara Falls
Niagara Falls was once the honeymoon capital of America and is truly one of the most beautiful places in the world. It also serves as the international boundary between U.S.A and Canada. The city has a population hovering around 50,000 residents and the main industry is tourism with almost 10 million visitors every year. Some interesting people from Niagara Falls include Major League Baseball player Rick Manning, who now does color commentary for the Cleveland Indians and photographer George Barker, well known for his photographs of Niagara Falls.
Get The Perfect Size Dumpster For Your Next Project
We offer a wide variety of rolloff-bins that are well suited for any size job. We have canisters in 4 sizes. 10, 20, 30, and 40 cubic yards that can handle residential jobs around  the home or giant construction projects where heavy duty dumpsters are needed. And our container-bins are ideal for the do it yourself type families. Perhaps you are considering doing a bathroom or kitchen rehab and don't have a clue how of you are going to dispose of all those kitchen cabinets and old toilets and bath tubs.
That's where Easy Dumpster Rental come to the rescue. We have the perfect size residential bin for your needs, the 10 cubic canister. This bin is equal to 4 large pick up trucks in volume. And speaking of pick up trucks, don't waste your time renting one, we can do the job of taking your materials to a landfill in one easy step instead of you running back forth wasting time and money. Or, if you are thinking of doing some backyard renovations this container is perfect to help transport dirt, leaves tree, limbs, you name it we can handle it.
We also have helped thousands of homeowners with bigger projects even complete renovations of the home or tear downs. No project is to big or small for our company to handle. If you are a contractor or in the construction business we can handle demolitions, hotels or hi-rise building rehabs. Most of these industries rent our 40-yard rolloff-dumpster. With the loading capacity of 16 large pick ups no job is to large for us.
And our ordering process is a snap. Just give our office a call and tell our highly trained staff a little about what you are trying to accomplish in a minute or two you will have the lowest roll off quote in the industry. All you have to do next is tell us the time and day of delivery. We guarantee we will be there exactly when you need us. And same goes for the pick up day. And to help you save some time, you can request a pick up online. And we do offer same day service. Just give the office a call as earlier in the morning has you can and we will have your dumpster to your site that day.
You can rest assured that you are dealing with a highly professional company. With 15 years experience, we feel that we have a pretty good idea on how the sanitation industry operates and what our customers expect from us. On time delivery and pick up, low prices and a company that takes pride in what it does. Honesty and integrity our not just mere words, we live by them everyday. Call us and find out for yourself why we are the fastest growing dumpster rental company in New York.
It's that easy!
Call Our Team Now
1-888-792-7833