Dumpster Rental in North Tonawanda, NY
Get Stunning Savings On RollOff Prices
Click To Call 1-888-792-7833Click For Email Quote
How We Offer Extraordinary Bin-Dumpster Service In North Tonawanda:
Our exceptional work ethic is what sets us apart from the rest of the dumpster industry. We still believe in old fashion ethics where words like honesty and loyalty still mean something. We will work diligently on your behalf.
Customer service with no equal and guaranteed to please you
We will go the extra mile to make you completed satisfied
Read our Testimonials on how happy our customers are with our company
Over 15 years providing advantages that other companies can only dream about
Request a container online to make life a little easier for you
Dumpster Rental Pricing in North Tonawanda is Based on Many Factors
To Receive The Lowest Pricing, Call For A Customized Quote Now 1-888-792-7833
Save With Us Between $10 And $125 On Your Canister Rental Cost:
We have worked hard to develop a brand you can rely on. With cost-effective pricing and no headache service we feel that we can give you everything you need and more. We are by far the number one choice for your bin needs.
Pricing so low that you will be totally amazed on how much you will save
All our costs are upfront with no surprise fees being tacked on to your invoice
Get a great rolloff quote online and it's faster than a light beam traveling through space
We have developed important industry contacts that insure you will always have on time delivery
Call us now and begin to reap great prices and have money left over to put in the bank
Earn Up To $50 | Share / Like Below
10 Yard Dumpster (2 TONS) 4,000LBS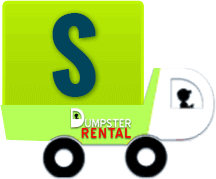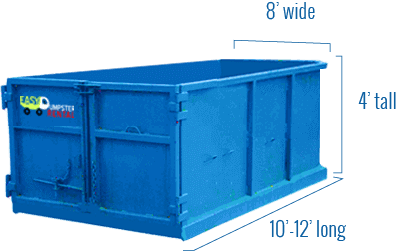 Easy Dumpster Rental
20 Yard Dumpster (3 TONS) 6,000LBS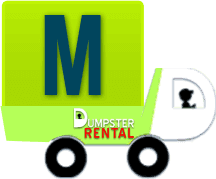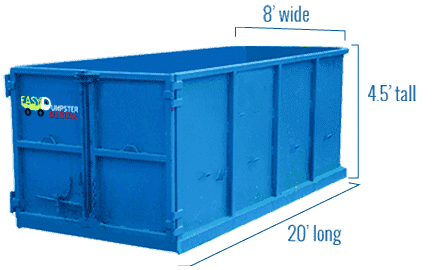 Easy Dumpster Rental
30 Yard Dumpster (4 TONS) 8,000LBS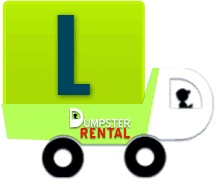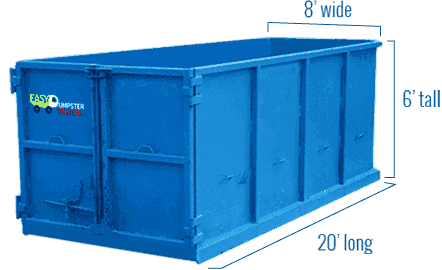 Easy Dumpster Rental
40 Yard Dumpster (5 TONS) 10,000LBS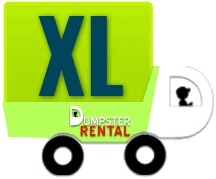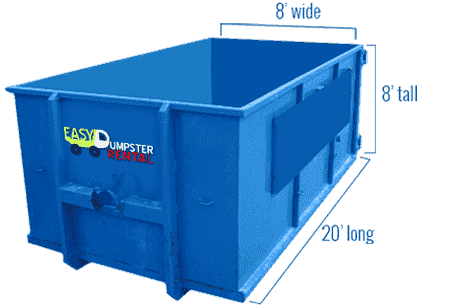 Easy Dumpster Rental
Landfill Location In North Tonawanda, NY
The city North Tonawanda can be found in the state of New York in Niagara County. The Niagara County Landfill Recycling Center is no longer open for garbage disposal. However, the county still maintains their commitment to provide residents with proper waste disposal means. See the location below or view the table on the Environmental Solid Waste Management website for disposal venues.
Lockport Transfer and Recycling Station
178 Oakhurst St
Lockport, NY 14094
716-514-4594
Hours:
Monday to Friday: 8 am to 4:30 pm
Saturday: 8 am to 12 pm
Republic Services Pine Avenue Landfill
5600 Niagara Falls Boulevard
Niagara Falls, NY 14304
(716) 285-3344
Hours
Monday to Friday: 8:00 AM – 5:00 PM
Saturday: 8:00 AM – 12:00 PM
Contact the closest facility to find out about accepted items and rates.
Recycling In North Tonawanda, NY
Republic Services offers residents in North Tonawanda at home recycling so that they can dispose of recyclables correctly. All recyclables should be cleaned and place into containers which should be left by the curb for collection.
Items that can be recycled:
White paper
Colored paper
Pizza boxes
Corrugated cardboard
All colors glass bottles and jars
milk jugs
soap bottles
Items that should not be recycled:
Food waste.
Ceramics
Pyrex.
Broken glass.
Mirror glass.
Plastic caps
Crystal
Hazardous Waste Disposal In North Tonawanda, NY
The Refuse Disposal District provides residents in North Tonawanda, NY with reliable Household Hazardous Waste Collection. Collection events are planned at different times throughout the year. All residents are required to set an appointment to dispose of HHW at the events by contacting 439-7240.
Residents who are looking to dispose of poisonous, explosive or toxic items immediately can contact Hazman at 716-998-8073 or visit the website.
Household Hazardous Waste Include:
Adhesives
Latex paints
Broken thermometers
Paint thinners
Grease solvents
House cleaners
Antifreeze
Batteries
Nail polish
Cosmetics
Oven cleaners
Rat poisons
Drain openers
Fungicides
Insecticides
Lighter fluids
Herbicides
Rat poison
Yard Waste Disposal in North Tonawanda, NY
Residents are provided with weekly collection of yard waste. Yard waste such as hedges, tree limbs and branches and shrubs are collected by a separate crew. Grass and leaves should be placed in bags that do not exceed 30 lbs for collection. Each resident is allowed to dispose of up to 2 bags at once.
Bulk Waste Collection In In North Tonawanda, NY
The city will collect items that do not fit into regular garbage bags once monthly, following the first Sunday of each month. Collection is not offered in the month of November.
Few Other Facts About North Tonawanda, NY
North Tonawanda is s Seneca Indian word meaning "Swift Running Water." And since the river empties into Niagara Falls you can understand the origins of the word. The first settlers arrived in the 1880's and has a current population of 33,000 people. The city is home to the Wurlitzer Music Company, which makes pianos and organs and one time was home to the Alan Herschell Company who was at onetime the largest carousel company in the world. Some notable people from the city include Olympic rower, Don Smith and Cindy Bradley an accomplished Jazz musician.
What Is Better…To Rent A Bagster or A Dumpster?
When it comes to trash hauling options, you have a couple of choices. You can buy a Bagster or rent a container-bin. Will first look at the bagster option. The bagster has many limitations including the amount of weight it can hold which only 3 cubic yards of waste. And this is a very important distinction between a bagster and a rolloff, If you are going to be tossing out dirt, concrete, and asphalt it only holds 1 cubic yard. Depending where you live, the price for a pick up is close to $200 and you need to give the company 3 days notice to schedule a pick up. Who has that much time to waste.
The bag it self will cost $30 or so, depending where you live in America . So that is close to $250 to buy a bagster. However, for a few dollars more, you can rent a 10-cubic yard bin from Easy Dumpster Rental and you can put anything in it, except hazardous waste. That is a huge difference in volume between the bagsters limit to 1-3 cubic yards and 10-cubic yards for our smallest bin. And we have dumpsters in 10, 20, 30, and 40 cubic yards and there are no restrictions on what you want to put into the dumpster. Concerning the hazardous exception, it is against the law for any dumpster company to haul hazardous waste and the EPA will levy large fines if you do so.
So, if you are going to be putting in concrete, gravel, asphalt, or dirt, it makes a ton of more sense to rent a open-top waste container. And, we will have the dumpster on your site whatever day you choose and likewise for the pick up.. There is no ridiculous 3 day waiting period for a dumpster pick up. Another concern is, if you make an error on the weight of the debris you are tossing out, you are going to have to reschedule another pick up and that is going to cost you another $200. With Easy Dumpster Rental, this will never happen. We use a dumpster weight calculator which will tell us the exact size dumpster you will need. We take out all of the guess work.
Easy Dumpster Rental also has a guarantee flat rate pricing model. There a no hidden fees, we run a very transparent company. Just ask your sales agent for s breakdown of the costs.. Delivery and pick up is also guaranteed. In addition, if need the dumpster-rolloff that day, we offer same day service in North Tonawanda and surrounding suburbs. At first glance, a bagster seems like the ideal way to go. But it is a very limited way to dispose of your waste.
Easy Dumpster Rental makes ordering a snap. You just give us a buzz, tell us about your project, and we will give you a super low quote. All you have to do next is for you to just tell us when you would like your bin delivered. When it is filled you can give us a call or go online to request a pick up. We even have a FAQ page to help answer some of your questions. We accept most major credit cards and even offer PayPal for your convenience. So, make the prudent and intelligent move, save time and your hard earned money by renting a rolloff-bin from Easy Dumpster Rental.
It's that easy!
Call Our Team Now
1-888-792-7833