Dumpster Rental in Utica, NY
Get Gigantic Savings On Roll Off Rental Now
Click To Call 1-888-792-7833Click For Email Quote
How We Are Able To Provide Deluxe Container Service In Utica:
We take tremendous satisfaction in providing our customers with a service philosophy fit for royalty. We are better equipped, better trained, and offer guaranteed delivery and pick up services that our competitors can only dream about.
Request a dumpster quote over the phone or online without any obligations
We have been in the dumpster business for over 15 years
Very happy customers who love our service and our company ethos of integrity and honesty
Over 100,000 containers and many of our clients do repeat business with us
Hassle free service and no hidden surcharges tacked onto your invoice
Dumpster Rental Pricing in Utica is Based on Many Different Factors
To Receive The Lowest Pricing, Call For A Customized Quote Now 1-888-792-7833
Save With Us Between $10 And $80 On Your Bin Rental Cost:
Affordable pricing is what we are all about. And as a result you will always get a great deal on all of your rental dumpster needs. We will work hard to earn your trust and loyalty. We want you to be a customer for life.
We offer a best dumpster price guarantee with flat rate pricing
Easy Dumpster Rental will match or beat all competitors prices
Simple to use dumpster weight calculator to help insure a great price
All of our fees are made upfront and are super transparent so you know what you are paying for
Call us ASAP and begin to save right now. You owe it to yourself to preserve your assets
Earn Up To $50 | Share / Like Below
Click To Call 1-888-792-7833
Click For Email Quote
10 Yard Dumpster (2 TONS) 4,000LBS
Dumpster Calculator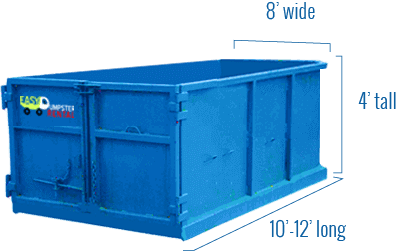 Easy Dumpster Rental
20 Yard Dumpster (3 TONS) 6,000LBS
Dumpster Calculator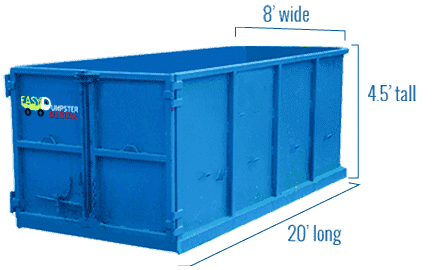 Easy Dumpster Rental
30 Yard Dumpster (4 TONS) 8,000LBS
Dumpster Calculator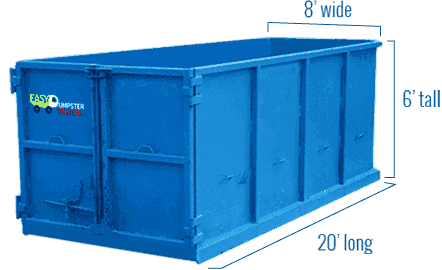 Easy Dumpster Rental
40 Yard Dumpster (5 TONS) 10,000LBS
Dumpster Calculator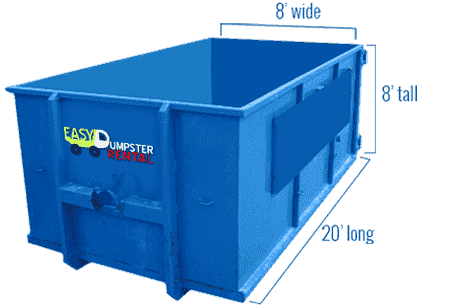 Easy Dumpster Rental
Landfill Location In Utica, NY
Utica is a proud city in the state of New York and the county seat of Oneida County. With a population of well over 60,000 residents, Utica is the tenth most populous city in the state of New York and it is also a part of the Utica-Rome metropolitan area.
The City of Utica provides curbside garbage pickup services for all residents. Trash is collected from each residence once a week and residents are advised that the correct set out time for their trash is anywhere between 5pm and 11pm on the night before your collection day.
Utica and the rest of Oneida County are served by the Oneida-Herkimer Solid Waste Authority. Residence are permitted to make use of the Residential Convenience Station.
Residential Convenience Station.
80 Leland Ave.
Utica, NY 13502
Mon -Fri: 8:00am – 4:00pm
Saturday: 7:00am – 2:00pm
Other Quick Facts About Utica
Utica is located on the Mohawk river and is the 10th most populated city in New York with close to 65,000 residents. Founded in 1798 the city has 3 state colleges and 4 private universities. There a ton of historical sites to visit and ConMed, a global medical technology company is one of the largest employers. Some well known people from Utica include the former lead singer of the band "Boston" and  the best selling crime novelist, John D. MacDonald.
Recycling In Utica
Recycling Center
80 Leland Ave.
Utica, NY 13502
Monday – Friday: 5:00am – 4:00pm
Residential Convenience Station.
80 Leland Ave.
Utica, NY 13502
Monday – Friday: 8:00am – 4:00pm
Saturday: 7:00am – 2:00pm
Recyclables are also collected from households once a week just like regular trash.  A concise list of items that are not permitted to be collected with recyclables can be found here.
The Oneida-Herkimer Solid Waste Authority operates a recycling center that  processes materials from households and businesses; however, residents are still urged to make use of the provided Residential Convenience Stations for recycling as well.  General categories for accepted materials are:

More detailed lists can be viewed
here
.
Household Hazardous Waste
Household hazardous waste in Utica can be dropped off at the Household Hazardous Waste Facility that is located at the Oneida-Herkimer Solid Waste Authority. However, it should be noted that the facility only accepts HHW from the month of April to the month of September.
In addition to this, households are only allowed a limited amount of waste per trip – 20 dry pounds and/or 14 wet gallons. More details and a full list of accepted materials can be found here.
Household Hazardous Waste Facility
80 Leland Ave.
Utica, NY 13502
Monday – Friday: 8:00am – 4:00pm
Saturday: 7:00am – 2:00pm
Yard Waste
The Department of Public Works in Utica organizes annual green waste pick-up events that usually occur anywhere between the end of spring and fall. If residents want their green waste to be picked up then they are instructed to leave them curbside on the designated days.
Large items, like trees, stumps, and logs, are not eligible for collection. Instead, residents are advised to contact the Oneida-Herkimer Solid Waste Authority for pickup of these items.
Residents are also allowed to drop off green waste at the Residential Convenience Station. More information on this can be found here.
Common FAQ's Concerning The Dumpster Rental Process
As you can imagine we get inundated with tons of calls each day and many people are first time dumpster rental users and have many questions about how the canister-bin process operates. So we have decided to list the most common questions we field to help you get a sense on how we operate our company. We hope that this is going to be helpful.
What can I use a dumpster for? There are many uses. First of all we offer rolloff-bins in 4 sizes. 10, 20, 30, and 40 cubic yards. If you are a homeowner you may be planning on doing a bathroom remodel and the 10 -yard bin is the ideal size. And to give you an idea of how much you can put into a bin it is equal in size to 4 large pick up trucks. If you are contractor doing a demolition job, the 40 yard rolloff is the best suited to help you carry away all of that debris. This canister is equal to 16 large pick up trucks. If you are going to have a block party a dumpster will come in handy with the clean up. Or, if you are a city manager and are having a parade or a street fair, a rolloff will help you immensely when its time to get rid of all of that debris.
How long can I rent a front load dumpster? Typical rental periods are 14 days. With that said, because we want to provide the best service possible, we offer flexible rental periods so you can get the job completed. Be aware, if you go over the the initial 14 days, there may be additional fees. So please call us ahead of time so we can work out some payment arrangements so you don't get charged late fees. Our sales team will be more than happy to work with you.
What type of payments do you accept? We currently accept the following payment options; Visa, MasterCard, American Express, Discover Card and PayPal.
Do I need to order the rolloff in advance? If all possible we would like 48 hours heads up. But we do understand that emergency situations do arise, so we offer same day service. But please call us first thing in the morning so we can arrange all of the logistics.
Where is the best location to place my bin? By far the ideal pace is in the street. This will protect your driveway and lawn from potential damage. With that said, we rarely have complaints about property damage, if you take these steps. Go to your local lumber store and pick up some plywood or planks to put under the dumpster wheels. Rolloffs do get quite heavy and following this instructions will go a long way to minimizing damage.
What can't I put into my dumpster? Hazardous waste is against the law to place in a bin as per the EPA. Items such as:

Acid batteries
Propane tanks
Tires
Computers, TV's and cell phones
Fluorescent bulbs
If you have any questions at all about what you can and can't put into a rolloff, please call our office and we will be happy to help you. Remember Easy Dumpster Rental for the best price and the best service in the country.
It's that easy!
Call Our Team Now
1-888-792-7833