Dumpster Rental in Harrisburg, PA
Get Sensational Container Rental Prices
Click To Call 1-888-792-7833Click For Email Quote
How We Offer Topnotch Roll Off-Dumpster Service In Harrisburg:
Easy Dumpster Rental is a company you can turn to when you demand outstanding customer service with no excuse policy. We back up all of our services with guarantees and promise you that you can depend on us.
Dumpster Rental Pricing in Harrisburg is Based on Many Different Factors
To Receive The Lowest Pricing, Call For A Customized Quote Now 1-888-792-7833
Save With Us Between $10 And $95 On Your Dumpster-Rolloff Rental Cost:
Our prices are the lowest in the industry and our competitors don't have a chance beating our flat rate pricing model. And you don't have to worry about added surcharges or surprise add on fees.
We have over 15 years in the rental rolloff business. We know what we are doing
Jaw dropping low prices to help you protect your precious hard earned money
Our FAQ page will give you some insights on how we operate our company
Get a quote that is faster than the speed of light and light on the wallet
Same day service avaiable in Harrisburg and surrounding areas
Earn Up To $50 | Share / Like Below
Click To Call 1-888-792-7833
Click For Email Quote
10 Yard Dumpster (2 TONS) 4,000LBS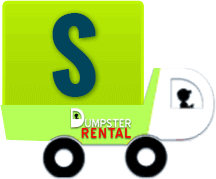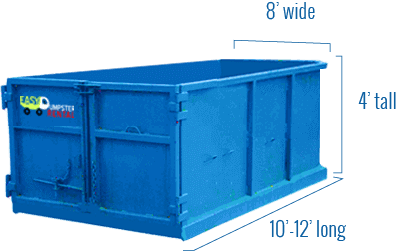 Easy Dumpster Rental
20 Yard Dumpster (3 TONS) 6,000LBS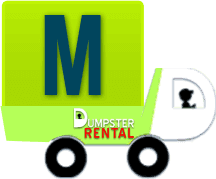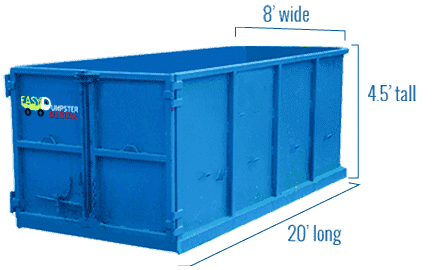 Easy Dumpster Rental
30 Yard Dumpster (4 TONS) 8,000LBS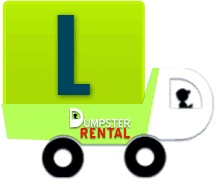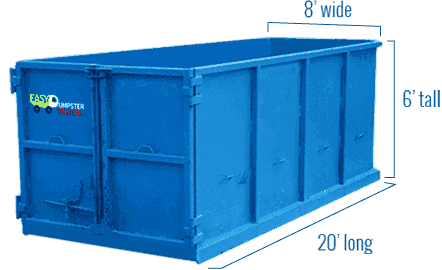 Easy Dumpster Rental
40 Yard Dumpster (5 TONS) 10,000LBS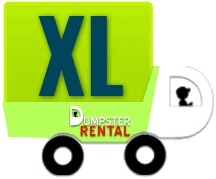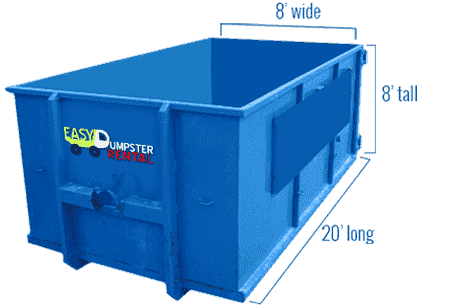 Easy Dumpster Rental
Landfill Location In Harrisburg, PA
Harrisburg is the capital of the State of Pennsylvania and is the county seat of Dauphin County. All municipal wastes collected within the city is transported to the Susquehanna Resource Management Complex (SRMC) waste disposal facility. Haulers who collect refuse in the city can drop-off at the facility.
Susquehanna Resource Management Complex (SRMC)
1670 S. 19th Street
Harrisburg, PA 17104
Telephone: 717.236.0958
Hours of Operation:
Monday to Friday: 6:00 a.m. until 4:00 p.m.
Saturdays: 7:00 a.m. until 11:00 a.m.
Sunday: Closed
Residents can submit inquiry online using the form on the website.
Few Other facts About Harrisburg
Harrisburg was incorporated in 1791 and has a current population of close to 50,000 residents. It is the capital of the state. The city sits upon the Susquehanna River and the two largest employers are The Commonwealth of Pennsylvania and The United States Federal Government with 22,00 and 18,000 employees respectfully. The city has many historical sites and museums including, Broad Street Market  and The National Civil War Museum. One of the more well known person to come from Harrisburg is the the former Speaker of The House, Newt Gingrich.
Recycling In Harrisburg, PA
Residents in the city of Harrisburg are assigned a designated date for recycling collections. Provided by the Department of Public Works. Click here to access the recycling service route map for information on the different collection days. Electronics that can be recycled can also be taken to the location below:
Dauphin County Recycling Center (DCRC)
1625 South Cameron Street
Harrisburg, PA 17104
(717) 982-6772
Hours of Operation
Monday – Friday: 8:30 a.m. – 4:30 p.m.
Saturday: 9:00 a.m. – 2:00 p.m.
Accepted electronic items at the center:
Cable Boxes
Cellular Phones
Cables
Computers
Computer Peripherals
All Computer Parts
LCD Monitors
CRT Monitors
Cash Registers
Copiers
Fax/ Scanners
Cords
DVD Players
Keyboards
Laptops
External drives (all Types)
Mouse
MP3/ IPods/etc.
Networking Equipment
Hazardous Waste Collection
The Department of Public Works urge residents to avoid purchasing large quantities of household hazardous waste if possible. Residents are also asked to donate usable hazardous household items to friends, neighbors, churches and others in need.
Those who are unable to donate can use the Dauphin County's curbside HHW Program to dispose of waste items. Contact 1-800-449-7587 to schedule your curbside collection. The department will mail out an HHW Kit within two weeks which should packed at place by the curb for collection.
Here is a list of HHW:
Fuel Additives
Transmission & Brake Fluid
Air Conditioning Refrigerants
Starting Fluids
Automotive Batteries
Wood Preservatives / Fungicides
Fertilizer
Gasoline/Diesel Fuel
Antifreeze
Stains & Finishes
Insecticides
Herbicides
Furniture Strippers
Yard Waste Collection
Contact the Solid Waste Management at (717) 982-6772 to find out about yard waste collection in the city of Harrisburg.
How We Determine The Price Of A Rental Dumpster
We here at Easy Dumpster Rental feel that by explaining how we derive our prices that you will feel more comfortable doing business with us. We have no hidden agenda nor will we ever add on extra fees to your bill. We utilize a flat rate pricing model and when you get your quote from us at the beginning of the process that will be what you will pay when we pick up and drop up your final load. So, below we have laid out the 4 factors that comprise our pricing model.
Landfill Costs: Landfills charge what is called a tipping fee for the privilege of using their facilities. These fees help the landfill pay their operating costs, overhead, etc… Easy Dumpster Rental has no control what a landfill charges for each ton that is dropped off. And landfill fees will vary from county to county. Almost all landfills post their fees on there web site or just ask your sales consultant at Easy Dumpster Rental. We do not tack on an extra fee for landfill costs unless you go over the allowed weight.
Debris Type: Depending on the materials being dumped there will be different fees incurred. And not all landfills accept all types of debris, so there may be more than one landfill our hauler may use. Which can add to the cost. It is worthy to note that recycling materials are usually cheaper that non-recyclables. And it is important to note that it is against federal law to use a dumpster company for hazardous waste removal. This will cost you dearly if you try to transfer hazardous waste by non-EPA approved methods of transportation.
Debris Weight: There are two factors to consider when it comes to debris weight. One, the size of the rental rolloff and the weight of the material you will be putting into the dumpster-bin. We carry 4 sizes of dumpster-containers: 10, 20, 30, and 40 cubic yard. A 10 yard bin is going to be less expensive that a 40 -yard dumpster-rolloff. Obliviously, the smaller the bin the the lower the price because as you go up in size the heavier the dumpster the more it will initially cost. And what you are hauling away will impact the cost. Dirt is gong to be at a lower cost than concrete.
Rental Period: Typically dumpster-cans are rented for 14 or 30 day periods. So the longer you keep a container the more it is going to cost. By the way, you can keep a dumpster has long as you need it. Or, there are circumstances where you may want to purchase a rolloff-bin outright. Just ask your sales agent the options and prices available to you.
We hope that this explanation of how we price our rental bins has given you some insight on our pricing model. If you have any questions don't hesitate to contact a member of our sales team. They will be more than willing to help you get answers. Remember we offer guaranteed on time delivery and pick up.
It's that easy!
Call Our Team Now
1-888-792-7833