Dumpster Rental in Reading, PA
Get Budget-Busting RollOff Prices
Click To Call 1-888-792-7833Click For Email Quote
How We Can Provide Top-Notch Service In Reading:
Here at Easy Dumpster Rental we are laser focused on giving our customers the best possible customer service in the world. If we have to go to the moon and back to make you happy, then consider it done.
We offer super flexible rental periods. Keep a rolloff as long as you need it
Dumpster-rolloffs in a myriad of sizes to help you accomplish any project
If you need a dumpster in less than 24 hours we will be there for you
A FAQ page that is full of great information on the workings of our company
Our staff is highly knowledgeable about the sanitation industry and super friendly to boot
Dumpster Rental Pricing in Reading is Based on Many Different Factors
To Receive The Lowest Pricing, Call For A Customized Quote Now 1-888-792-7833
Save With Us Between $10 And $100 On Your Container Rental Cost:
We guarantee the lowest rental dumpster prices in the area. We will easily match or beat any competitors price and give you the service you deserve. We know that money is tight and we promise to help you keep yours.
Our prices are so low you will be astonished and ecstatic like a little kid in a candy store
We are not some fly-by-night operation. We have been in business for over 15 years
No hidden fees or surcharges. We don't play games with your money
We offer free quotes and consultations to help you get your job done more efficiently
Call us first and get your order right the first time with super low prices
Earn Up To $50 | Share / Like Below
Click To Call 1-888-792-7833
Click For Email Quote
10 Yard Dumpster (2 TONS) 4,000LBS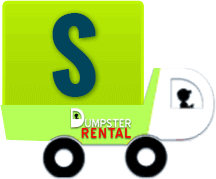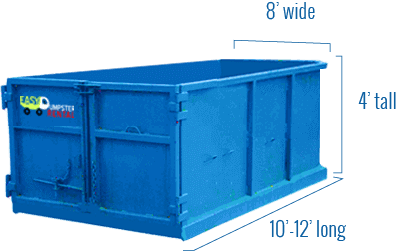 Easy Dumpster Rental
20 Yard Dumpster (3 TONS) 6,000LBS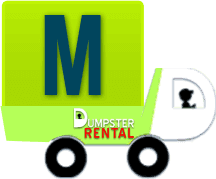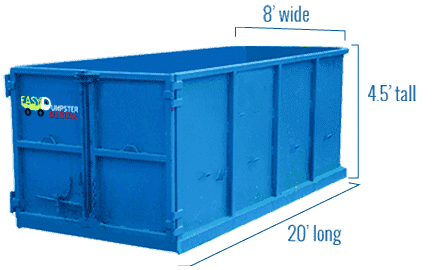 Easy Dumpster Rental
30 Yard Dumpster (4 TONS) 8,000LBS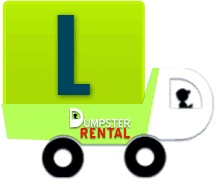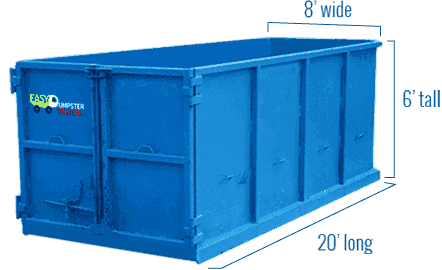 Easy Dumpster Rental
40 Yard Dumpster (5 TONS) 10,000LBS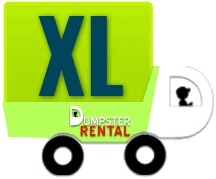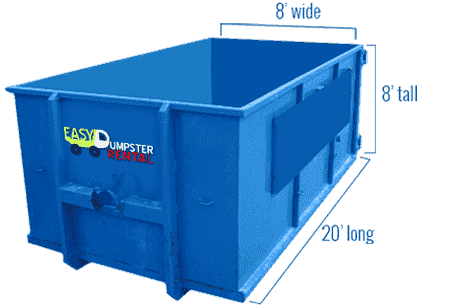 Easy Dumpster Rental
Waste Drop-off In Reading, PA
Reading is located in the State of Pennsylvania. It is the county seat of Berks County. Conestoga Landfill that is situated in Berks County serve a wide customer base including individual from Reading. The landfill can be access by most major traffic arteries in the area.
Conestoga Landfill
420 Quarry Road
Morgantown, PA 19543
(610) 286-6844
Hours Of Operation
Monday to Friday: 5 am to 4 pm
Saturday: 7 am to 10 am
Sunday: Closed
Contact (610) 286-6844 for procedures and items accepted at the site.
Few Quick Facts About reading, PA
Reading lies half way between Harrisburg and Philly. The city is well know for the many pretzel bakeries and hence the nickname, "The Pretzel City". The largest employer is The Reading Hospital with close to 7,000 employees. The city just received 27 million dollars in additional funding to upgrade its waste water treatment facility. And this will be money well spent. Some notable people from Reading include, Albert Boscov, who created one of the largest family owned department store chains in America and the great LPGA golfer, Betsy King.
Recycling At In Reading, PA
Curbside recycling is provided by the City of Reading to residential customers. Charges for the recycling services will appear on the monthly water bill. Residents who need to request a recycling bin can contact the Citizens Service Center at 1.877.727.3234. Pickup day for each collection zones can be found below.
Recycling Collection Zones
Monday: 18th Ward-Glenside
Tuesday: Northwest Area
Wednesday: Center City, South of Penn
Thursday: East Reading
Friday: Northeast Area
Here is a shortlist of items that can be placed in recycling bins:
Brown, green and clear glass bottles
Aluminium, bimetallic and tin can
Plastic mark #1 – #7
Here is a shortlist of items that should not be placed in recycling bins:
Window glass
Light bulbs
Drinking glasses
Aluminum foil
Aerosol cans
Paint cans.
Hazardous Waste Collection in Reading
Berks County Solid Waste Authority arrange annual household hazardous waste collection events where residents can dispose of HHW safely. HHW are items that contain substances that can catch fire, explode, react with other chemicals, or are toxic or corrosive.
The following are some of the accepted HHW items under the program:
Insecticides
Tub, Tile, Shower Cleaners
Bleach
Pool Chemicals
Herbicides
Oven Cleaners
Home Heating Oil
Kerosene
Moth Repellents
Household Insecticides
Cockroach Poisons
Flea Repellents
View the 2016 Brochure for upcoming HHW events for Reading residents.
Yard Waste
The City of Reading will collect loose waste throughout the city from October 17 through December 2, 2016. Additionally, the city also provides curbside collection of yard waste. Leaves should be disposed of in biodegradable bags and tree limbs and branches in bundles less than 3 inches in diameter.
Visit the website for information on yard waste pickup.
Bulk Waste  
Residents under the city's contract are allowed to dispose of one bulk item each week which should be placed at the curbside. Contact 1-877-727-3234 for more information.
We Have Dumpsters For Any Occasion
Dumpster-canisters are just not for the construction industry. Though with that said, we do tons of business with builders and tradesmen throughout America. However, many homeowners don't realize that we do a lot of business with residential and condo owners and condo associations. Because we can offer of plethora of container-bins sizes we can help you with any project. Be it a small bathroom remodel or a complete renovation of your home, there is no job that is to big or small for our company to help you haul away your trash. With our easy to use dumpster weight calculator and our highly experienced staff we can get you just the right size rolloff-can at the lowest price in Reading. Furthermore, you will receive an accurate and speedy quote that can be tailored to fit any budget. And our our service is exemplary. We guarantee that we will have your open-top waste container there on time and day of your choosing and ditto for our outstanding pick up service, which by the way you can request your pick up online for your convenience.
Another great use of a canister-bin is to employ them when your city is having a parade or other function where there will be large crowds which typically translates into tons of trash littering your streets and side walks. Our super huge 40-cubic yard dumpsters are the perfect receptacle when the party is over and the clean up crews descend on to the city.
If you are a home owner and you are planning on having a block party our 10-yard bin is just what you need when the party is over to get your street back to its pristine state. And to help you visualize the volume of this container, it is equivalent to 4 pick up trucks but a lot more efficient than using a pick up truck to haul away your trash to a landfill.
Our dumpsters are also perfect for all of your recycling needs. We love to help people get their recyclables to local landfills that accept recyclables or to the nearest recycling center. We are a GREEN company and desire to contribute any way we can to help keep our environment clean and free of trash. Keep in mind this incredible statistic, over 70% of trash that landfills accept are materials that can be recycled. The landfills of America are literately being choked to death on plastics. So try to be aware of what you are putting into your curbside trash bin and help curb the onslaught of recyclable materials ending up at the wrong place. This is very important because we are running out of landfill space and we can help conserve energy and the use of natural resources immensely by recycling. So lets all do our part and help reduce landfill trash. And don't forget to call on Easy Dumpster Rental for all of your hauling needs.
It's that easy!
Call Our Team Now
1-888-792-7833