Dumpster Rental in Lancaster, PA
Get Massive Savings On A Roll Off Rental
Click To Call 1-888-792-7833Click For Email Quote
Lancaster, We Provide The The Best Service In The Area:
Providing outstanding customer service is what we do. Without a team that you can trust we would not be where were are today. We are the number one rental dumpster company in America.
Dumpster bins for any project that you can imagine and the size of a project will never be an issue
We set out everyday to please you and our main goal is to make you satisfied that you chose us
You have questions we have answers. Please visit our FAQ page to get all your questions answered
We have been in business for over 15 years because we never over promise and are true to our word
Hassle free service with no surprise surcharges and always on time delivery and pick up
Dumpster Rental Pricing in Lancaster is Based on Many Different Factors
To Receive The Lowest Pricing, Call For A Customized Quote Now 1-888-792-7833
Save With Us Between $10 And $70 On Your Dumpster-Bin Rental Cost:
You will quickly discover that we have the lowest prices in the industry. We start at a low cost base and in addition if you find a lower price we will beat or match any of our competitions prices. We will fight for your loyalty.
Flat rate pricing model that is transparent and super low to keep you coming back
Based on the fact that we have rented over 100,000 dumpsters you can have the peace of mind that we know are stuff
Thousands of customers return to us every year to rent a dumpster valuing our superior service
Call us ASAP and start saving immediately on your next rental rolloff
We have residential bins that are just ideal for the projects around the home. More pragmatic then renting a pick up truck
Earn Up To $50 | Share / Like Below
Click To Call 1-888-792-7833
Click For Email Quote
10 Yard Dumpster (2 TONS) 4,000LBS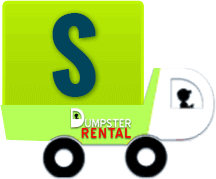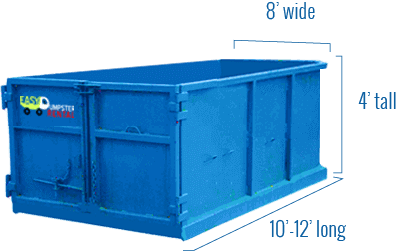 Easy Dumpster Rental
20 Yard Dumpster (3 TONS) 6,000LBS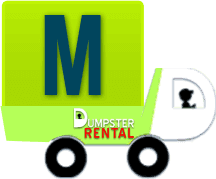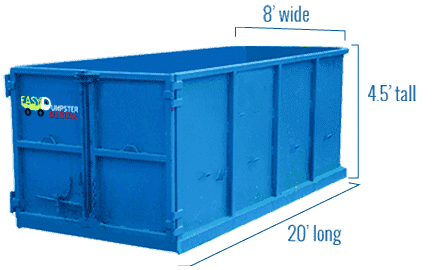 Easy Dumpster Rental
30 Yard Dumpster (4 TONS) 8,000LBS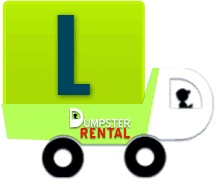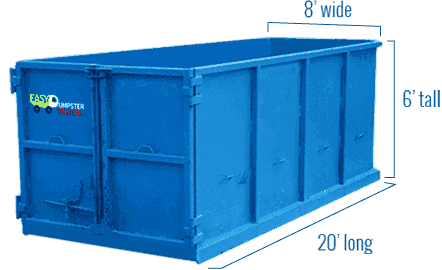 Easy Dumpster Rental
40 Yard Dumpster (5 TONS) 10,000LBS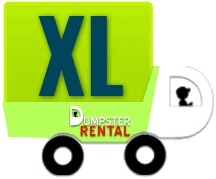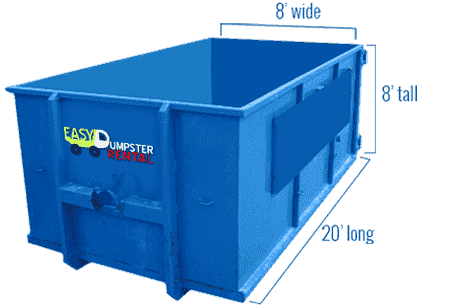 Easy Dumpster Rental
Landfill Location In Lancaster, PA
The City of Lancaster is situated in South Central Pennsylvania and is the seat of Lancaster County. The transfer station located on Harrisburg Pike serves as one of the main drop-off center for waste haulers who collect refuse, construction or demolition and certain recyclable materials waste within the city. Items are then taken to Frey Farm Landfill.
Transfer Station
1299 Harrisburg Pike,
Lancaster, PA 17603
Phone: (717) 397-9968
Click here for map, directions and hours of operation.
Frey Farm Landfill
3049 River Road,
Conestoga, PA 17516
Phone: (717) 871-6420
Click here to view the Frey Farm Landfill Weather Station
Little About Lancaster Community
Lancaster was home to James Buchanan, our 15th President. Founded in 1729 the city is home to one of the top liberal arts colleges in the country, Franklin & Marshall. The largest employer is Lancaster General Hospital with a tad over 7,000 employees. Some notable people from Lancaster County include, professional golfer Jim Furyk and Milton Hershey, founder of Hershey's Chocolate Company. The county is also home to one of the largest Amish communities in the country.
Recycling in Lancaster, PA
The City of Lancaster provides weekly curbside recycling to residents at an affordable rate. Residents can also take items to the recycling Drop-Off Center situated at 850 New Holland Avenue.
Recycling Drop-off Center
850 New Holland Ave
Lancaster, PA 17601
717-291-4744
Hours of Operation
Monday – Friday, 8:00 am to 5:00 pm
Saturday, 8:00 am to 12 pm
Excludes holidays
Items accepted include:
Corrugated cardboard
Office paper
Chipboard
Magazines and catalogs
Newsprint
Phone books
Hard and soft cover books
Recycling Drop-Off Center Brochure
Hazardous Waste in Lancaster, PA
The Household Hazardous Waste (HHW) Facility provides residents in the City of Lancaster with convenient solutions to disposal of hazardous materials. Residents are encouraged to purchase more environmentally friendly products or use safer alternatives.
Household Hazardous Waste (HHW) Facility
1299 Harrisburg Pike,
Lancaster, PA 17603
(717) 397-9968
Hours of Operation:
Monday to Friday: 7:00 a.m. until 4:00 p.m.
Saturdays: 8:00 a.m. until 12:00 p.m.
Items accepted at the Household Hazardous Waste Facility:
Adhesives
Automotive fluids
Batteries:
Chemistry sets
Floor and furniture polish
Cooking and frying oils
E-waste:
Fire extinguishers
Mercury containing items
Fuel
Household cleaners
Lawn treatments
Photographic and pool chemicals
Paint
Yard Waste
Yard waste such as grass, tree trimmings, shrubbery and leaves should be place in biodegradable brown paper bags, or in bundles for pickup. Any amount of paper bags or bundles can be placed at the curb before 5 am on collection day. Yard waste collection guidelines and schedule can be accessed on the website.
Biodegradable bags can be collected at the following locations:
City Hall, 120 North Duke Street
Monday to Friday: 8:30 AM – 5 PM
Treasury Office (inside Police Department), 39 West Chestnut Street
Monday to Friday: 8:30 AM – 5 PM
Streets Department, 750 Fairview Avenue
Hours: Monday to Friday:  7 AM – 4:15 PM
Recycling Center, 850 New Holland Avenue
Monday to Friday: 8 AM – 5 PM & SAT 8 AM – Noon
Bulk Waste
The Lancaster County Solid Waste Management Authority (LCSWMA) at 717) 397-9968, Monday to Friday, 8:00 am to 4:00 pm to learn about curbside bulk waste pickup.
What Is The Better Rental Option: Bagster Or A Dumpster?
When it comes to trash removal, you have a few options. One, you can rent a Bagster or second, you can rent a rolloff-container. Let's investigate Bagster first. The bagster holds only 3 cubic yards of waste. However, If you are going to be hauling away anything of some kind of heft, say concrete for example, the Bagster only holds 1 cubic yard. Depending on the state that you reside, the cost for a pick up alone is close to $200 and on top of that, you must notify the company 3 days notice to schedule a pick up. The bag it self will cost $30 or so, depending again on your zip code. So that is a total of $250 to use a bagster.
However, for just a few dollars more, you can rent our smallest dumpster, the  10-cubic yard bin from Easy Dumpster Rental and there are no restrictions on what you can place in our dumpster-rolloffs, except of course hazardous waste. It is against the law to transport hazardous waste in a dumpster-container. Also keep in mind we carry 3 other dumpster sizes in our inventory, the 20, 30, and the 40- yard cubic feet container. So, if you are going to be putting in heavier type of materials such as asphalt or concrete, it is more pragmatic to rent a canister-bin. And, we will have the dumpster on your site whatever day of your choosing and we will pick it up, on time guaranteed whenever you wish. There is no 3 day waiting period for a dumpster pick up. Who wants a Bagster sitting in their front lawn waiting 3 days or even more for a pick up. What an eye sore.
Something else to think about, if you misjudge the amount of debris you are hauling away, you are going to have to reschedule another pick up and that is going to cost you another $200. With Easy Dumpster Rental, this will never happen. We use an easy to use dumpster weight calculator which will inform us of the exact size dumpster you will need. We eliminate all of the guess work. Easy Dumpster Rental also has a guarantee flat rate pricing model. There a no hidden fees or surprise surcharges. Delivery and pick up is also guaranteed. In addition, if need the dumpster-rolloff that day, we offer same day service in Lancaster and surrounding cities. At first glance, a Bagster seems like the ideal way to dispose of your waste. But it is a very limited way to get rid of your trash and in the long run a more expensive option.
Easy Dumpster Rental makes ordering a rolloff-container a snap. You just give us a buzz, tell us a little about your project, and we will give you a super affordable low price quote. All you have to do next is for you to just tell us when you would like your dumpster-bin delivered. When it is filled you can give us a call or go online to request a pick up. We even have a FAQ page to help answer some of your questions. We accept most major credit cards and even offer PayPal for your convenience. So, make the intelligent move, save time and your hard earned cash by renting a container-canister from Easy Dumpster Rental. You will be shouting for joy in the streets if you do.
It's that easy!
Call Our Team Now
1-888-792-7833