Dumpster Rental in Bristol, RI
Get RollOff Rental Costs That Will Save You Tons
Click To Call 1-888-792-7833Click For Email Quote
How We Offer Splendid Bin Service In Bristol:
Providing you with the best rolloff rental experience in the country is what keeps us motivated. We work tirelessly to ensure that every customer is served with the utmost integrity and the respect that you deserve.
Request an online container quote for free and a free consultation
A range of dumpster sizes for any project.10, 20, 30, and 40 cubic yards
Over 15 years experience in the sanitation business
Same day service in available in Bristol and the surrounding county
Read stories of actual customers who just love our company
Dumpster Rental Pricing in Bristol is Based on Many Different Factors
To Receive The Lowest Pricing, Call For A Customized Quote Now 1-888-792-7833
Save With Us Between $10 And $80 On Your Canister Rental Cost:
We promise that you will not find prices any lower in Bristol than with Easy Dumpster Rental. Because we do so much volume we can afford to pass on tremendous savings to our customers.
We utilize a flat rate pricing model to help ensure low costs
No one wants a headache when ordering a bin rental and we guarantee you won't get one
A simple to use rolloff weight calculator to help you get the right rental size
All of our rates are fully transparent so you know exactly what you are paying for
Call us ASAP and begin a journey with together that will last a lifetime
Earn Up To $50 | Share / Like Below
10 Yard Dumpster (2 TONS) 4,000LBS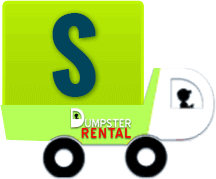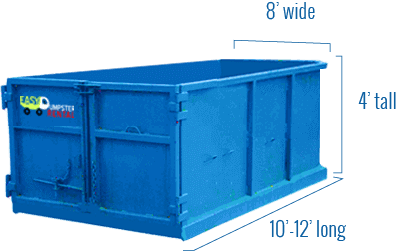 Easy Dumpster Rental
20 Yard Dumpster (3 TONS) 6,000LBS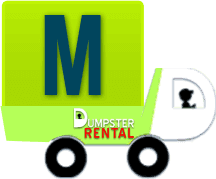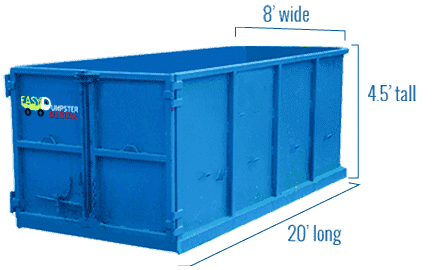 Easy Dumpster Rental
30 Yard Dumpster (4 TONS) 8,000LBS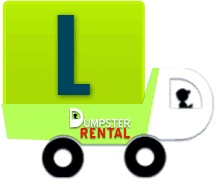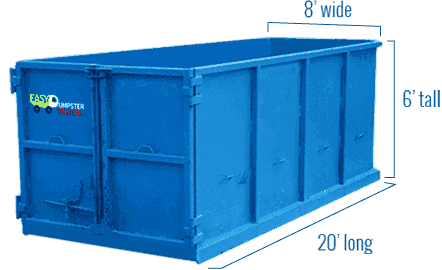 Easy Dumpster Rental
40 Yard Dumpster (5 TONS) 10,000LBS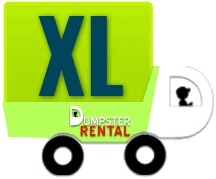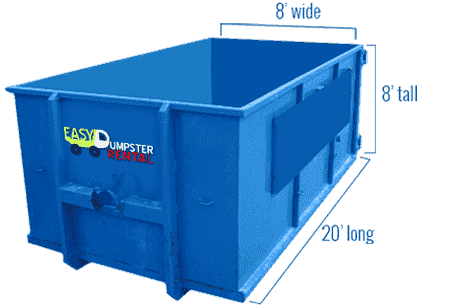 Easy Dumpster Rental
Landfill Location Bristol, RI
Bristol is a city that is located in Bristol County in the state of Rhode Island. The Bristol Department of Public Works provides the residents of Bristol with convenient curbside trash collection services year round.
The Bristol Transfer Station serves as a location where residents can drop off any household waste that they may have.
Bristol Transfer Station.
Minturn Farm Road
Bristol, RI 02809
Opening Hours
Monday – Friday: 7:30 am – 3:00 pm
Saturday: 8:00 am – 12 noon
Curbside trash collection in the city of Bristol is divided into five different routes with five days for the six districts. These days and corresponding districts for the trash collection route are:
Monday – District 1
Tuesday – District 2
Wednesday – District 3a & 3b
Thursday – District 4
Friday – District 5
More information on trash collection in these districts, including the streets that are incorporated into them; can be found on Bristol County official website rubbish collection routes.
Recycling In Bristol
The Bristol Department of Public Works also provides residents with curbside recycling pickup services in addition to regular trash collection services.
Recycling collection occurs on the same day that regular household trash is collected.
Residents that need to drop off recyclables are asked to contact the Bristol Department of Public Works for more information.
Household Hazardous Waste
The handling and collection of household hazardous waste in Bristol is not managed by the Bristol Department of Public Works. Residents in the area are instead instructed
The Barrington Department of Public Works does not handle the collection or disposal of household hazardous waste in the area. Instead, residents are instructed to contact the Rhode Island Resource Recovery Corporation if they have household hazardous waste that needs to be collected.
Rhode Island Resource Recovery Corporation
65 Shun Pike.
Johnston, RI. 02919
(401) 942-1430
Hours
Monday – Friday: 6:00am – 3:45pm
Saturday: 6:00am – 12:00pm
Yard Waste
Yard waste is collected from households between the months of April to November. Residents can also contact the Bristol Department of Public Works to schedule a pickup of yard waste.
Few Other Interesting Facts About Bristol
Bristol is a seaport town with a population of 22,00 residents. This harbor town was incorporated in 1746. The city is home to Roger Williams University. Bristol has a number of historical places including The America's Cup Hall of Fame and the Bristol Ferry Lighthouse, built in 1855. U.S. Senator Frank Leahy was born in Bristol as was the Obie Award-winning film director Norman Rene and Samuel P. Colt who founded The United States Rubber Company which was later renamed Uniroyal, the largest rubber company in the country.
Unclutter Your Garage and Find a New Place To Park Your Car
Most of us are hoarders. We hang on to mementos that we will never use in a thousand years. Matter of fact we hoard so much, there is even a reality show on TV about hoarders. And we are great at procrastinating and before you know it the garage is so full of junk there is no place to park the family car.
Well, it is high time to take back your garage, or basement, whatever space it may be and rediscover the wide open spaces you have forgotten you have. And Easy Dumpster Rental can help you. Once you have decided it's time to clean up and take back your living or storage places, give us a call and we can tell you exactly what size dumpster-bin you will need for the job.
Many of these items could be recycled and given to people who are in desperate need of the things we just have no need for any more. Our garages and closets are stuffed with clothes and other items we will never use again. Places you can take stuff you just don't need anymore include:
The Goodwill
The local church
Recycling Centers
Unfortunately, there are millions of people in this country who can use the goods you don't want anymore. And it is always better to give than receive.  Recycling centers throughout Bristol County would be overjoyed to accept your unwanted items and find a family who can really use your donations. You may have a closet full of clothes or shoes that you don't wear anymore.
Perhaps you have a library of books you could give to a poorer school district. And by recycling these items or giving them away is great for the environment. We can help stop destroying our trees by recycling these paper products. If 7 tons of paper are recycled, it can save 17 trees and 7,000 gallons of water. Pretty amazing.
How Recycling Is A Win-Win Situation
We are proud to take part in the "Green" revolution. And we do so by helping you get your unused things to a place where they will find a variety of uses instead of just taking them to the curb. As a matter of fact, 70% of all waste taken to a landfill are items that could be recycled. So by acting in this way, we accomplish two important transactions:
We help someone in need
And we do our part to save the planet
So when you decide to clean out your garage or attic, give us a call and we can have a bin on your site in 48 hours or less. And renting a rolloff is a lot more practical that getting a truck rental. For example, our 10 yard bin can hold 4 pick-up trucks worth of debris.
And if this is the size you need and you rent a truck instead, not only will you be making 4 trips to the recycling center, but you also have to consider truck rental fees, insurance gas, etc… that is a waste of your valuable time and money. We can do this all for you in one simple trip and do it at a cost that is just about the same.
We guarantee on time delivery and pick up. Our prices can't be beaten. And ordering from us is a breeze. It takes just a few minutes of your time and our friendly sales team will be happy to work with you and answer any questions you may have. We also have a FAQ page you can check out to get a feel for how we operate our business.
So, let's get moving on that decluttering job and do your part in the nationwide recycling movement. Recycling creates thousands of jobs and adds billions of dollars to our economy every year.
It's that easy!
Call Our Team Now
1-888-792-7833