Dumpster Rental in Warren, RI
Get Gigantic Savings On Rolloff  Rental Today
Click To Call 1-888-792-7833Click For Email Quote
How We Are Able To Give You The Best Service In Warren:
We are a team of employees whose only goal is to give you the greatest service in Rhode Island. We know you demand excellence and we work every day to prove we are worthy of your patronage.
We have rental containers for any job no matter the size of the project
Over 15 years experience proving we are your only choice if you want the job done right the first time
Read customers testimonials and see how thrilled they are with our service
We provide canisters to residential homeowners and renters
Guaranteed service with always on time delivery and pick up
Dumpster Rental Pricing in Warren is Based on Many Different Factors
To Receive The Lowest Pricing, Call For A Customized Quote Now 1-888-792-7833
Save With Us Between $10 And $90 On Your Roll-Off Dumpster Rental Cost:
We guarantee the absolutely lowest prices in Warren. No other company can match our rock bottom prices. We are the fastest growing sanitation company in America. Give us call and find out why we reign supreme.
Notable rolloff rental savings
Our super low prices will have you in a state of awe. Yes, your invoice will be that inexpensive
Our low-cost dumpsters come in wholesale flat-rates that seem to good to be true. But they are
An easy to use container weight calculator to ensure you are getting the best possible rate
Pick up your cell, call us now and begin saving money today!
Earn Up To $50 | Share / Like Below
Click To Call 1-888-792-7833
Click For Email Quote
10 Yard Dumpster (2 TONS) 4,000LBS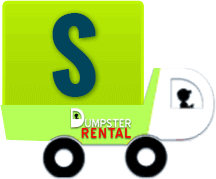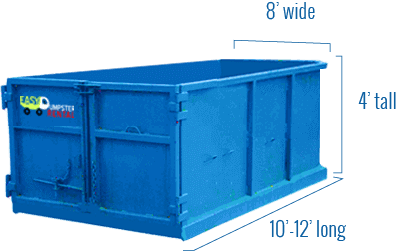 Easy Dumpster Rental
20 Yard Dumpster (3 TONS) 6,000LBS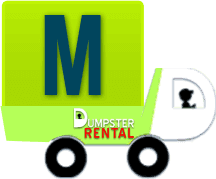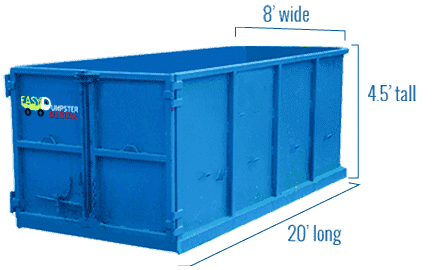 Easy Dumpster Rental
30 Yard Dumpster (4 TONS) 8,000LBS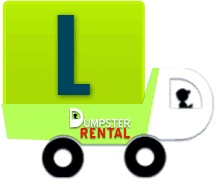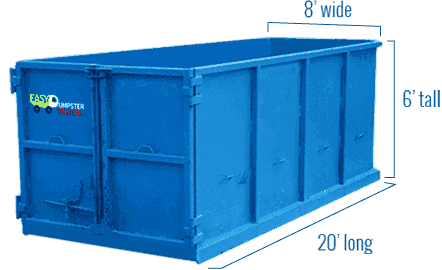 Easy Dumpster Rental
40 Yard Dumpster (5 TONS) 10,000LBS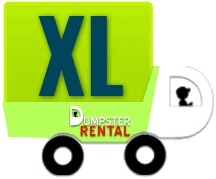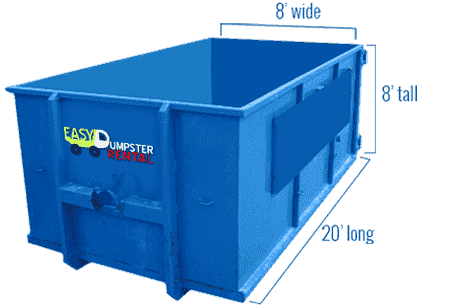 Easy Dumpster Rental
Landfill Location Warren, RI
Warren is a town that is located in Bristol County in the state of Rhode Island. The Warren Department of Public Works provides citizens with convenient weekly curbside trash collection services. Residents who need a drop off location for household waste are asked to visit the:
Warren Transfer Station
21 Birchswamp Road
Warren, RI 02885
(401) 245-0200
Hours:
Monday to Friday
Mornings from 7:30 am to 11:45 am and then afternoons from 12:30 pm to 3:30 pm
Saturday
8:00 am to 11:40 pm
Only residents of Warren are allowed to make use if the Warren Transfer Station and they are required to purchase a 'Resident Sticker' (for $20) to show this. The sticker allows residents to dispose of a maximum of 1000 pounds of waste per year (from July to July).
Recycling In Warren
The Warren Public Works Department also provides residents with curbside recycling pickup services in addition to the aforementioned regular trash pickup services.
Likewise, the Warren Transfer Station also accepts recyclables from Warren residents throughout the year.
Household Hazardous Waste
While the Warren Public Works Department doesn't manage the collection or disposal of household hazardous waste in the area. As a result, residents who have household hazardous waste that they wish to dispose of are asked to contact the
Rhode Island Resource Recovery Corporation.
65 Shun Pike.
Johnston, RI. 02919
(401) 942-1430
Monday to Friday – 6:00 am to 3:45 pm
Saturday – 6:00 am to 12:00 pm
Yard Waste
Curbside yard waste collection in Warren starts in the first week of October and ends in the first week of December. The yard waste is picked up on the same days when regular household trash and recyclables are collected; however, all yard waste bags must not exceed 35 lbs.
The Warren Transfer Station also accepts yard waste from residents throughout the year.
Interesting Tidbits about Warren
Warren has been around so long that the Plymouth Colonists had a trading outpost here. In the 19th century, Warren was prosperous shipbuilding and textile town. There are many historical points of interest to visit most notable The George Hail Free Library, Jacob's Point, and historic Warren Armory. Some well know residents include NFL player Lou Abbruzzi, noted nano-technologist, Evan K. Wujcik, and writer Hezekiah Butterworth.
Save Our Planet By Recycling
We need a concentrated effort by all Americans to take recycling seriously. Though it is a debatable issue, we are in danger of running out of landfill space. And even if it isn't true, who wants a landfill in their backyard. There are already over 4,000 landfills in the U.S., one for each county.
The reason that this is so important is the startling fact that almost 70% of s waste that goes currently to our landfills could be recycled. That is a huge percentage. If more people would take the time to recycle their waste, we could probably slow down the building of landfills.
And moving towards the concept of zero-waste, eliminate the need for them altogether. Landfills are not cheap to build.
Permits and impact studies cost millions of dollars and 3 or 4 million more to build the landfill with whole process lasting up to 8 years. Landfills are very hi-tech today and they are nothing like the dumps of yesteryear.
And if this isn't enough to concern you, there are very large plastic patches in both the Atlantic and Pacific oceans. These so called patches are hundreds of miles in width and are wrecking havoc not only on marine life but the quality of the water.
So the next time you are at the beach or sailing, make sure you have a receptacle nearby for your plastic containers so they are not thrown into the water. We are the problem but we can be the solution.
Most towns have made recycling programs an important part of the city planning. And most suburbs have single-stream recycling, which makes recycling even easier. Check your local city government website to see if they offer this service. This eliminates the separation of recyclables at home and it is done at the local recycling center.
And toss in curbside bins, it couldn't be much simpler to recycle. So get on the recycling bandwagon before it's too late and our cities, beaches, and oceans get to the point of no return.
How Recycling Powers Our Economy
The recycling industry creates hundreds of thousands of jobs each year. In addition, recycling pumps billions off of dollars into our economy every year. One major western state employs over 90,000 people in recycling centers and has generated over 14 billion dollars in annual revenue.
Imagine if more people took recycling seriously, think of the jobs and the money that could power our economy.
Another benefit is that we can save tons of money by not doing as much mining and deplete our raw materials. Simply reducing the number of paper products we use could save our forests. The recycling of steel saves so much energy that 20 million homes can be powered.
I could go on forever citing examples of the wonderful benefits that can be attained by recycling, but I think you get the point. Let us all make a more concerted effort to recycle. Our planet depends on it.
Easy Dumpster Rental Can Help You With Your Recycling Needs
Because we have a variety of containers, we can help you transfer your recyclables to a local recycling center. We will save you both time and money in the process. We can pick up and delivery your goods to either a landfill that accepts recyclable materials or to a local recycling center.
With one quick phone call and a price that is easy on the pocketbook, we can be an asset to you or your company. So please give us a call and discover how we can together save our fragile planet.
It's that easy!
Call Our Team Now
1-888-792-7833