Dumpster Rental in Barrington, RI
Get The Ultimate Best Prices On Bin Rentals
Click To Call 1-888-792-7833Click For Email Quote
How We Provide The Ideal Hauling Service In Barrington:
We don't throw around the phrase "The Best Customer Service" casually. We mean it when we say it and we have the results that you would expect. Thousands of repeat customers come back to us every year to do business.
We have rented over 100,000 canisters to date
Get a container quote faster than Michael Phelps breaking a world record
Request an online dumpster pick up
Read our testimonials of are very happy customers
Rolloffs in 10, 20, 30, and 40 cubic yards
Dumpster Rental Pricing in Barrington is Based on Many Different Factors
To Receive The Lowest Pricing, Call For A Customized Quote Now 1-888-792-7833
Save With Us Between $10 And $150 On Your Dumpster Rental Cost:
If great, affordable pricing is important to you coupled with service with a smile, then Easy Dumpster Rental is the company for you. We take customer satisfaction seriously and we want you to be thrilled with us.
An easy to use dumpster weight calculator to ensure exact pricing
We match or beat competitors prices and guarantee it too
All of our fees are upfront with no hidden costs to drive you mad
We have developed industry connections so we can serve you more responsively
Flat rate bin pricing that is sure to please you and your wallet
Earn Up To $50 | Share / Like Below
Click To Call 1-888-792-7833
Click For Email Quote
10 Yard Dumpster (2 TONS) 4,000LBS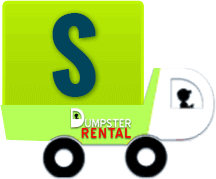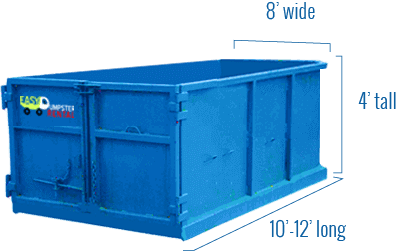 Easy Dumpster Rental
20 Yard Dumpster (3 TONS) 6,000LBS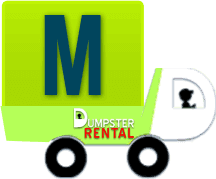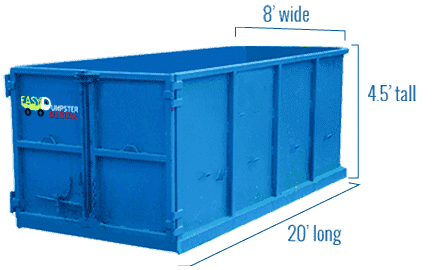 Easy Dumpster Rental
30 Yard Dumpster (4 TONS) 8,000LBS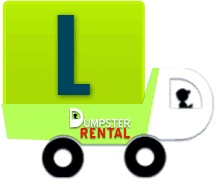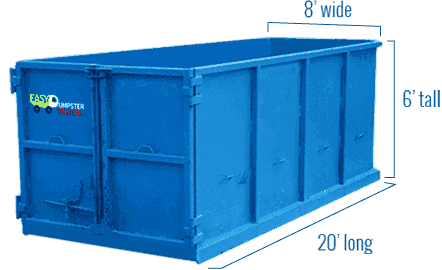 Easy Dumpster Rental
40 Yard Dumpster (5 TONS) 10,000LBS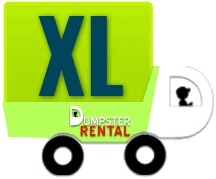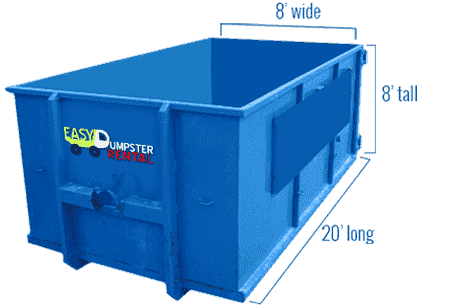 Easy Dumpster Rental
Landfill Location Barrington, RI
Barrington is a town that is located in Bristol County in the state of Rhode Island. Residents are provided with curbside trash collection services by the Barrington Department of Public Works.They should be contacted if residents need additional information about their curbside trash collection schedule or if they have need of a drop off location for trash that they have.
Rhode Island Central Landfill
65 Shun Pike
Johnston, RI 02919
(401) 942-1430
Curbside trash is collected on weekdays, with different collection days corresponding to different streets. Residents who require more information related to when curbside trash collection occurs on specific streets can find that information on the city of Barrington website.
Barrington Department of Public Works
84 Upland Way
Barrington, RI 02806
(401) 247-1907
Recycling In Barrington
Residents in Barrington are provided with curbside recycling collection services (by the Barrington Department of Public Works) in addition to their regular curbside trash collection services.
Barrington curbside recycling collection occurs on the same day that regular trash is collected.
The Barrington Department of Public Works also operates a recycling center where Barrington residents can drop off any recyclables that they may have.
Barrington Recycling Center
84 Upland Way
Barrington, RI 02806
(401) 247-1907
Hours
Monday, Tuesday, Friday & Saturday – 8:00 am – 4:00 pm
Sunday – 8:00 am – 12 noon
The Barrington Recycling Center is closed every Wednesday and every Thursday.
Household Hazardous Waste
The Barrington Department of Public Works does not handle the collection or disposal of household hazardous waste in the area. Instead, residents are instructed to contact the Rhode Island Resource Recovery Corporation.
Rhode Island Resource Recovery Corporation
65 Shun Pike.
Johnston, RI. 02919
(401) 942-1430
Hours:
Monday – Friday: 6:00am – 3:45pm
Saturday: 6:00am – 12:00pm
Yard Waste
Yard waste is collected curbside from the months of April to December. The collection schedule for yard waste in Barrington can be found here.
Other Interesting Facts About Barrington
Barrington is a small residential town with a population around 16,000 citizens and sits on the Narragansett Bay. Incorporated in 1770, the city has a couple of historical places that are worth a visit. Allen-West House, Barrington Civic Center Historic District, and The O'Bannon Mill. Barrington is in Bristol County and holds the distinction of being the 3rd smallest county in America. Some well know figures from the city include David Angell, the producer of the sitcom, Frasier. Pro golfer Brad Faxon, Bob Burnett, who was a member of the band "The Highwaymen," and actress Shanna Moakler.
Be Aware Of The Dangers Of Hazardous Waste
The EPA defines hazardous waste, as  "a waste with properties that make it dangerous or capable of having a harmful effect on human health and the environment". It has a few origins including:
But to fit the definition of a hazardous waste is must be in a solid state. Due to the fact and the law companies such as Easy Dumpster Rental cannot transport hazardous waste. It must be transported by specially designated carriers, then it is taken to special treatment sites and disposed of. Once at these disposal sites the hazardous waste begins the recycling process.
The EPA has developed guidelines to determine if a waste contains certain properties which can pose a threat to us or the environment. The waste must fall under the following four classifications. Reactivity, Corrosivity, Toxicity, and Ignitability. Below we will give a quick definition of each classification.
Reactivity: These are dangerous because under normal circumstances they may become unstable. They can explode
Corrosivity: A waste that has a pH equal to or less than 2. A pH that is greater than 12.2 can be highly corrosive
Toxicity: These are a waste when absorbed or eaten can cause harm to our bodily systems. Typically, these toxins are leached into the underwater ground systems from landfills and can contaminate our drinking water
Ignitability: These are wastes including liquids that can erupt into fires. These fires can cause harmful or even deadly air pollution
A majority of homeowners are oblivious to the fact that they have hazardous materials in their homes. It is imperative that we are informed so we can identify these wastes or materials.  Some of the more common household hazardous waste include:
Bleach
Kerosene
Paint thinners
Motor oil
Toilet cleaners
Adhesives and glues
Photographic chemicals
Make sure you are following the directions on the product labels. Recognize how to use and dispose of these potentially harmful materials. Local government websites are a great resource to help you identify hazardous waste. The most ideal situation is not to bring these products into your home in the first place.
Do a Google search and you will find thousands of replacement items and be sure to check out your local grocery store shelves, they have plenty of alternative products.
As mentioned above, it is strictly forbidden for dumpster companies to transport hazardous waste. We are giving you this information to help edify you and your families. However, if you are doing any home remodeling jobs we will be happy to take your trash to the local landfill. We have a variety of dumpster-bins that we can rent and we have the lowest prices in the sector.
It is very simple to order a rolloff. Give our office a call and we will have a quote in just a few minutes. We take enormous pride in offering great service. We guarantee on time delivery and pick up. And if you prefer, you can get a quote online. Please take a look at our web site, especially the FAQ page where you can get a pretty good idea on how we run our company. Call us now and speak to one of our highly skilled sales team members. We are the fastest growing dumpster rental company in Rhode Island.
It's that easy!
Call Our Team Now
1-888-792-7833